Cookies "Madeleine"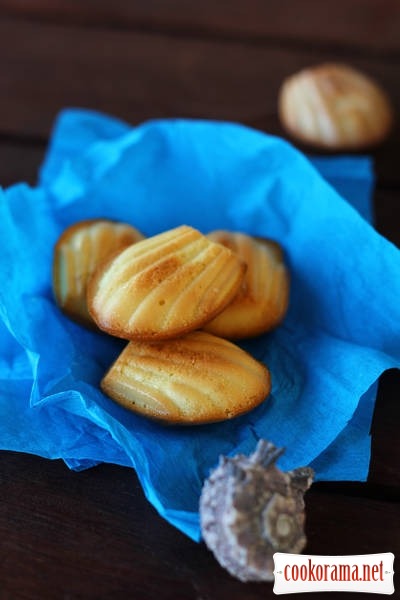 Ingridients
2 шт.
100 g.
150 g.
120 g.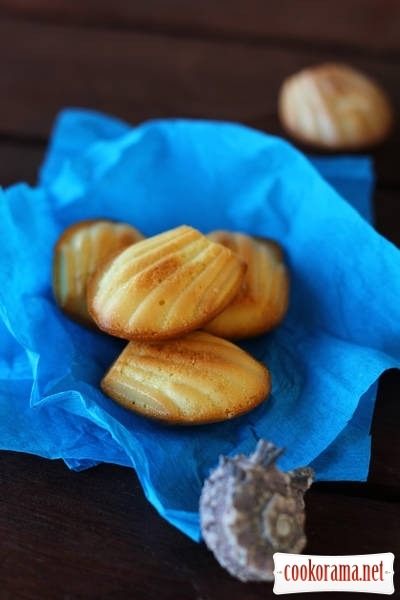 Almost legendary madeleine — this is the case when «form has a value». Classic madeleine — is a shell, not a circle, square or heart.

Recipe from Irene Chadeeva's book.

From that amount of ingredients wou'll easily get 3 sheets of madeleines (sheet is about 15 pieces by 4.5 cm. in length).

Preparation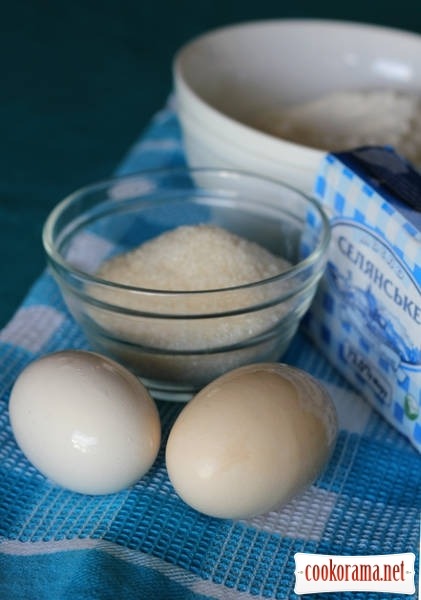 Turn the oven to heat up to 200℃. Put the butter to melt. Whisk eggs with sugar into a dense white foam. Carefully mix flour with spoon.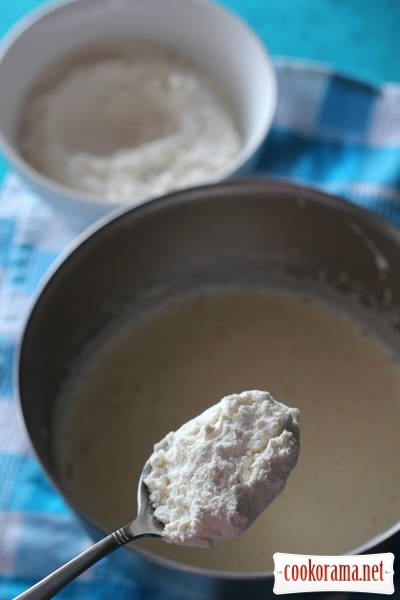 Pour butter, knead the dough until homogeneous.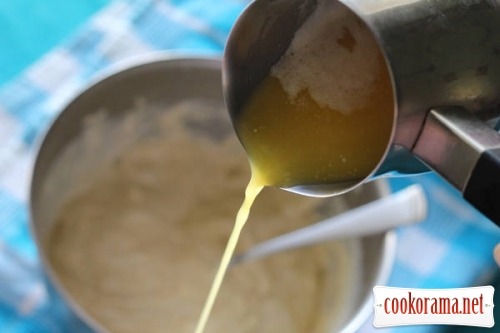 Spread on forms and in the oven for 10-12 minutes.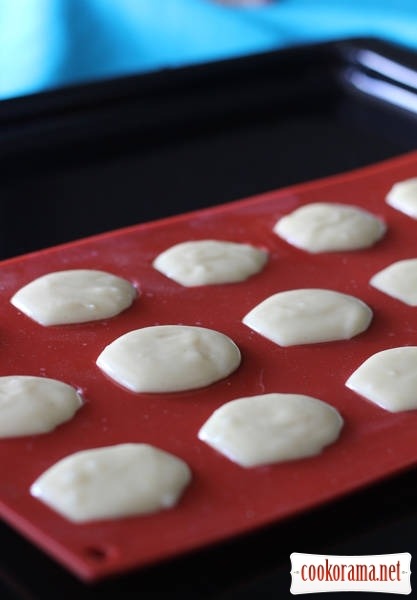 It's better to get cookies from forms when they are still hot. Let them cool on a grid, all the more so if you have one sheet, as me, then there must be immediately laid next portion, this dough has a tendency to thickening.
Serve with tea or coffee. There are many variations of madeleine, with fillings, chocolate, etc. I want to try to make coffee, but that's next time.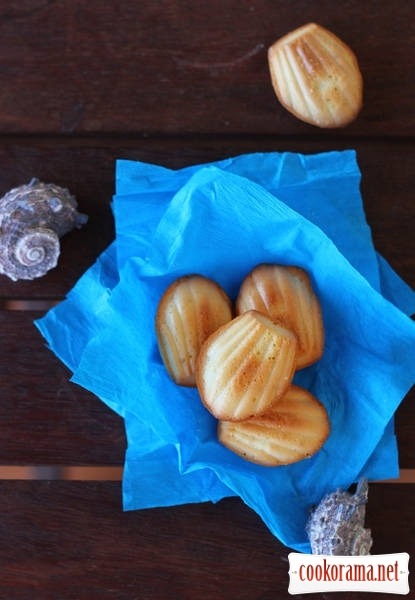 PS. By the way, if you have no special form for madeleine, do as the authors of the recipe did — bake in shells. The seahollyday season is not over yeat, so bring seashells for the memory and for the benefit.