Coconut biscuits "Indokarido"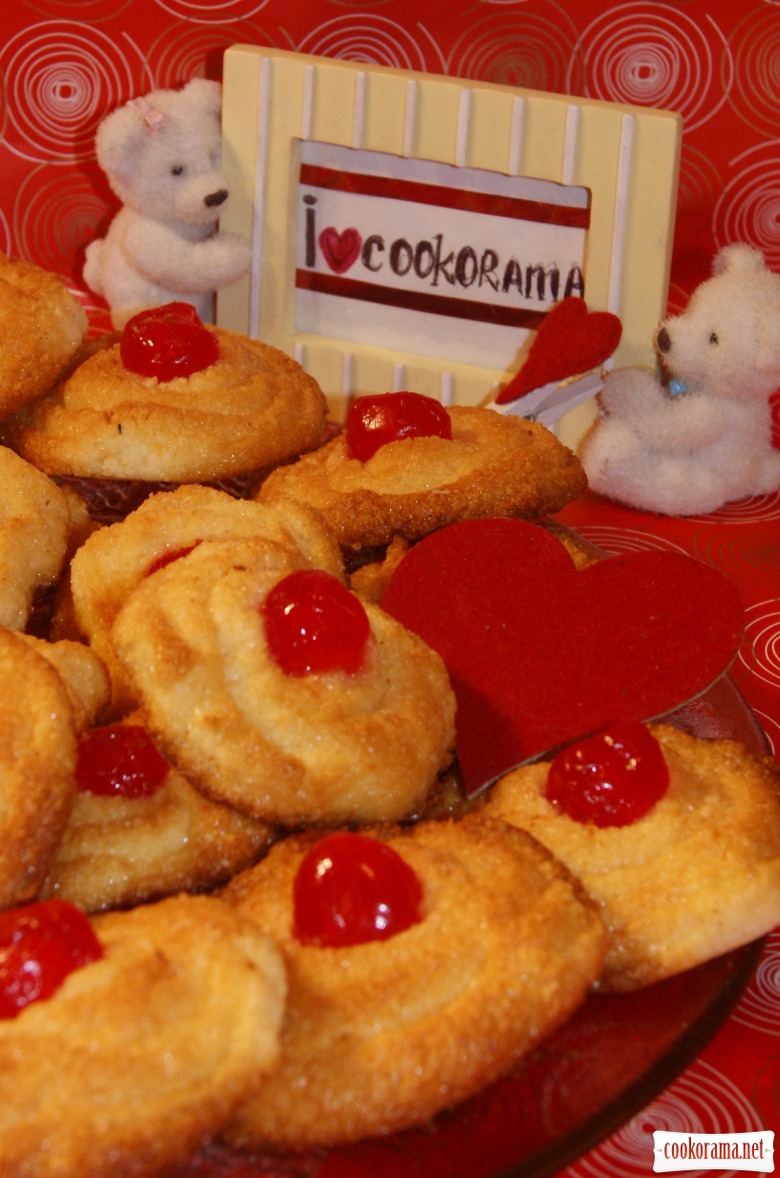 Ingridients
400 g.
30 g.
50 g.
1,5 spoon
4 шт.
1,3 glass
I offer you a recipe of my favorite coconut biscuits, I know that there are some recipes om site, but since my is very different from them in composition of ingredients, I want to share it with you! Very tasty and fragrant biscuits, soft and slightly astringent taste, not crumbly and don`t stale for a long time, however, it simply does not have time to stale!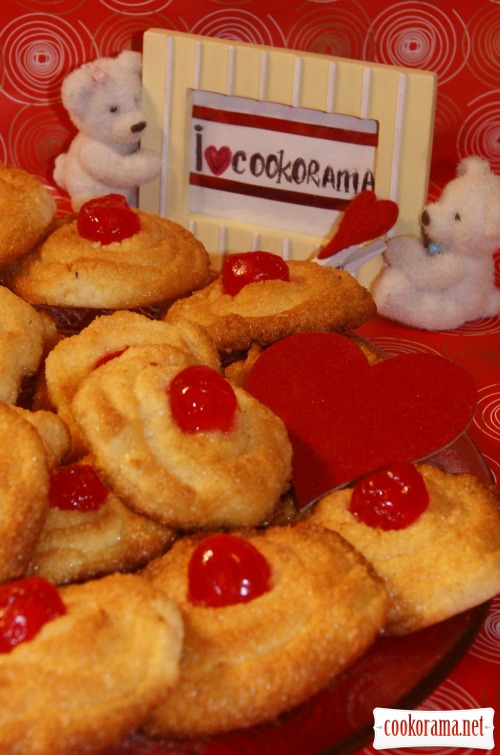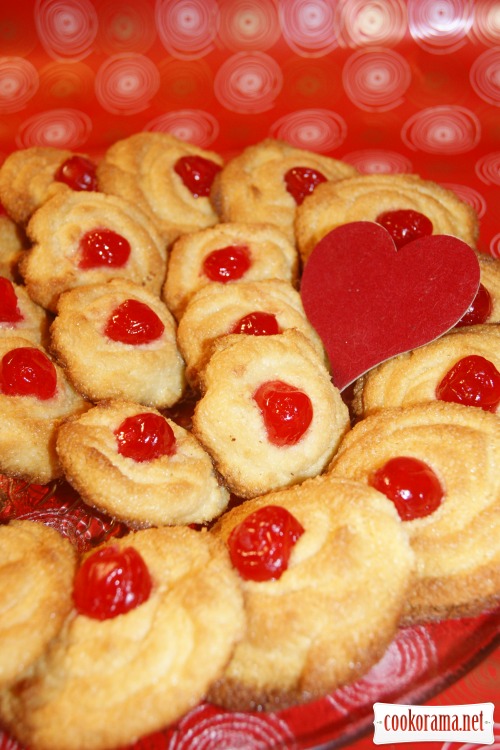 Preparation
Mix in simple bowl coconut with flour.
Put in saucepan with thick bottom glucose, oil, sugar and eggs, put on slow fire and stirring constantly with a whisk, heat well (45 °C).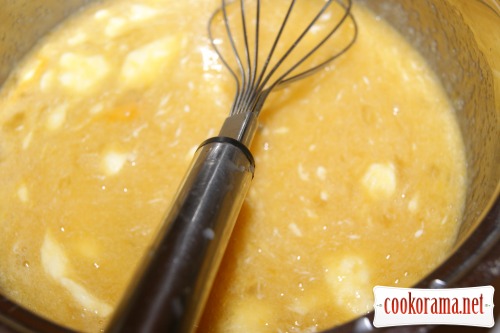 Remove from heat, let it cool a bit and quickly stir with coconut-flour mixture.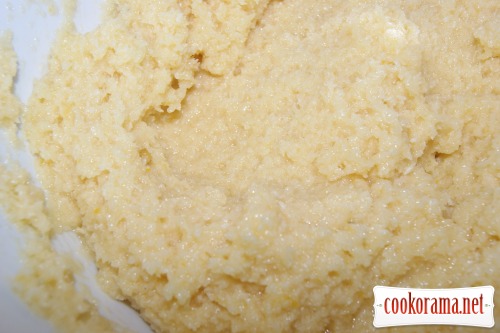 Form with wet hands balls and put them on covered with baking paper baking sheet (better grease it with oil) not close to each other.
Press ball with hand і and form something as flour, with the help of teaspoon.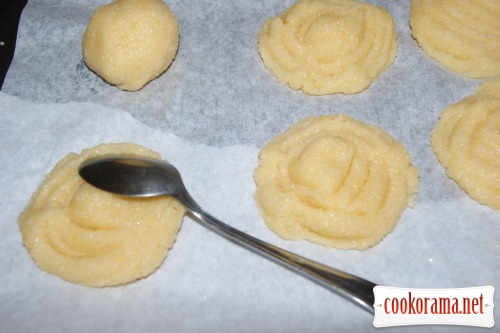 Put cherry in the middle and slightly press it in dough.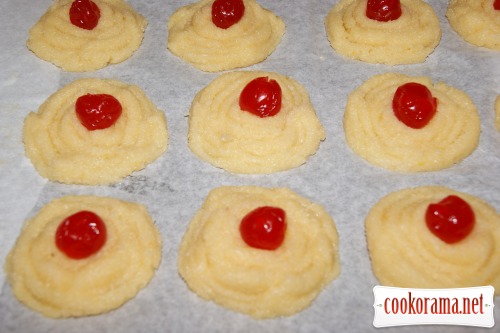 Bake in heated at 180 °C oven for 20-25 min till golden color. Guide to your oven!!!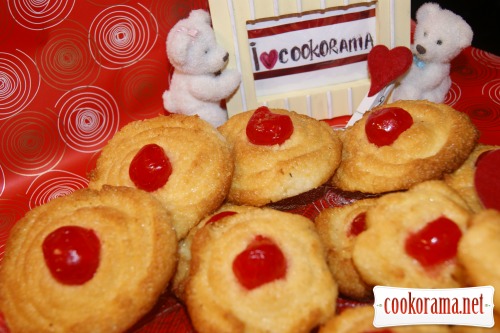 Enjoy your meal!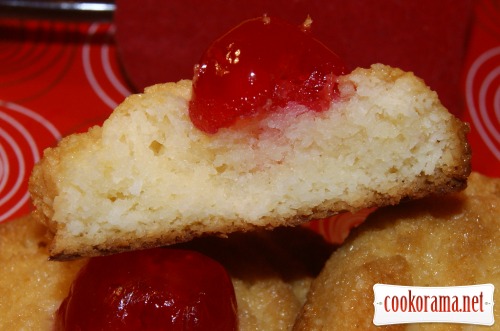 Number of servings — 14 pcs. 8 сm in diameter and 12 pcs. 5 сm in diameter.