Crispy biscuits on mayonnaise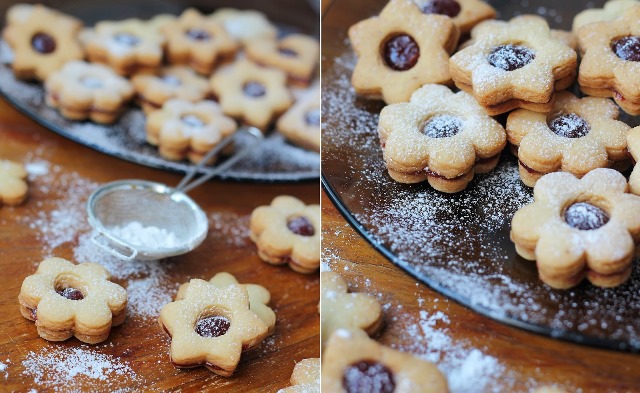 Ingridients
100 g.

butter (or 2 tablespoons lard)

100 g.
1 шт.
1 tsp.
1 glass

flour (how many will take, approximately)

3 glass
1 шт.
Preparation
Mix mayonnaise with warm butter or lard, add sugar, eggs and baking powder, gradually fill up flour. Knead quite tight dough. If it cracks by rolling — spread them with hands, warm hands correct dough.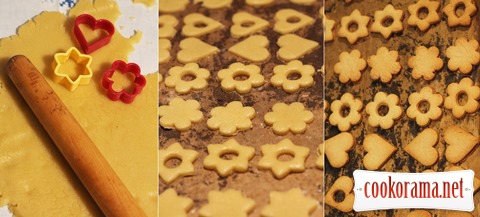 Press with molds from rolled at 2-3 mm dough cookies and spread on covered with parchment baking sheet ( I shifted with help of knife, as made small biscuits).
Bake for 10 min at 200℃. Cookies practically does not increase in size, so you can put them not far from each other.
Cold biscuits can be smeared with jam and sprinkled with powder.
Do not lose crisp for several days (thus stand on a table and stand — without bags or other packagings).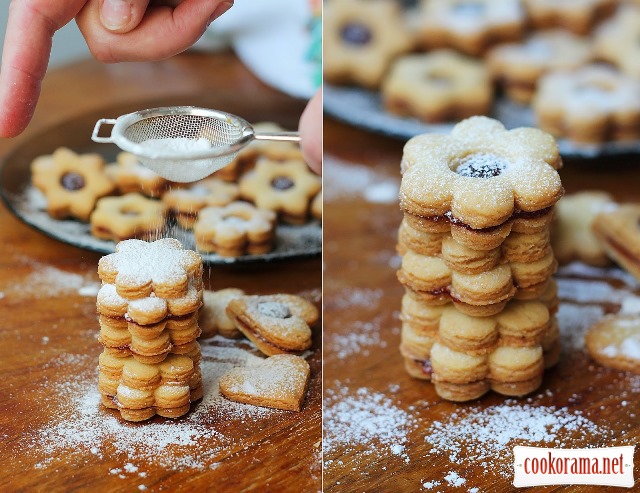 1059

24 March 2015, 21:59