Cereal biscuits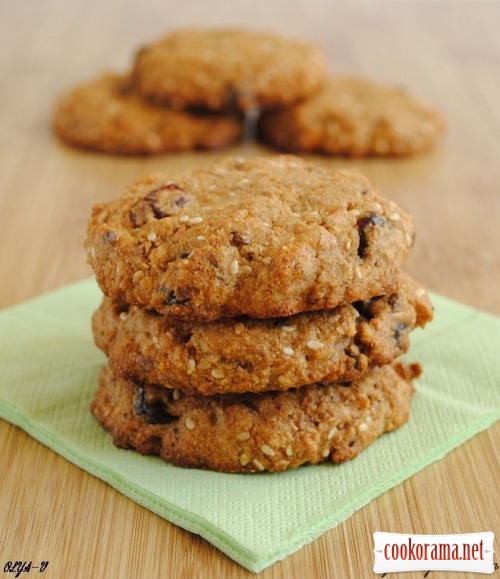 Ingridients
3 spoon
50 ml
2 spoon
10 g.
3 spoon
1 spoon
1 spoon
1 spoon
1 spoon
2 spoon
1 tsp.
0,5 glass
Preparation
Heat the oven at 180-200℃, cover baking sheet with parchment, grease with butter.
Mix in bowl 0.5 glass of flour and baking powder, add salt, vanilla sugar, oat flakes, sunflower seeds and dried fruit, stir it, add butter, honey and milk, stirring add some flour, dough should be like thick sour cream.
Spread dough with table spoon on baking sheet, form biscuits with wet hands.
Bake biscuits to golden color, cool them.
Biscuits are very tasty!