Rose petals jam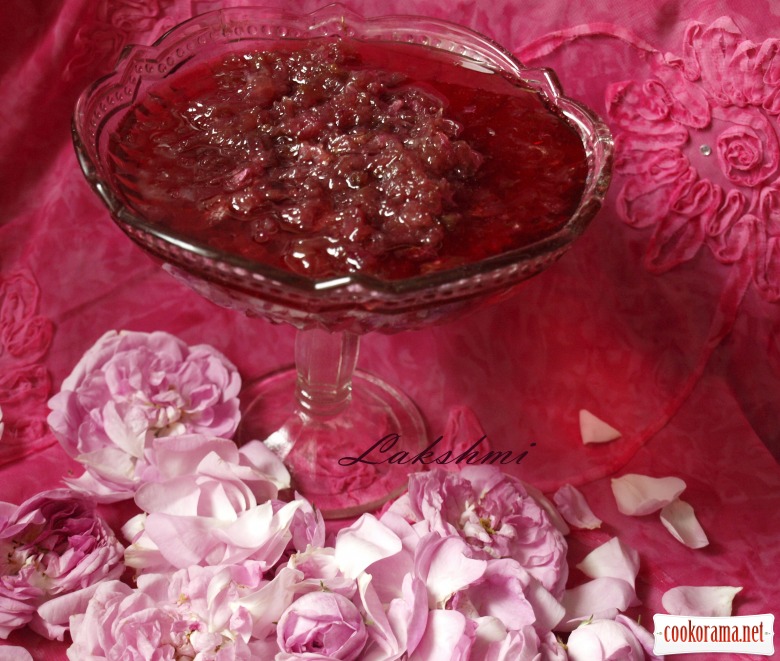 Ingridients
250 g.
1000 g.
15 g.
5 g.
200 g.
Every year I cook jam from rose petals. In an old house, where my grandmother lived, still grows a huge rosebush which I go to pick off in late May. My grandmother cooked this jam, then my mother, now I do. Very tasty and sweet.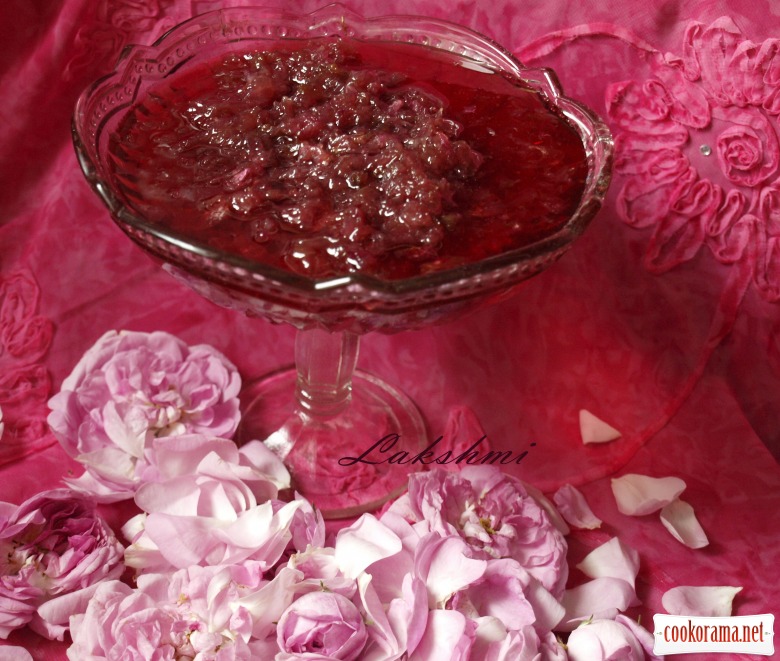 Preparation
Cut rose petals with scissors, pour with 1 cup of water and boil for 2-3 minutes. Then sprinkle with 15g of citric acid powder, cover and leave for 15-20 minutes.
Juice, that will stood out during this time, decant into a bowl for jam, add there 1kg of sugar and boil syrup. Remained in bowl rose petals carefully rub with a spoon of sugar and lemon juice (10 drops). Put into prepared syrup and cook until tender.
Pour hot jam in sterile jars and close. Stored for very long.