Pear jam with vanilla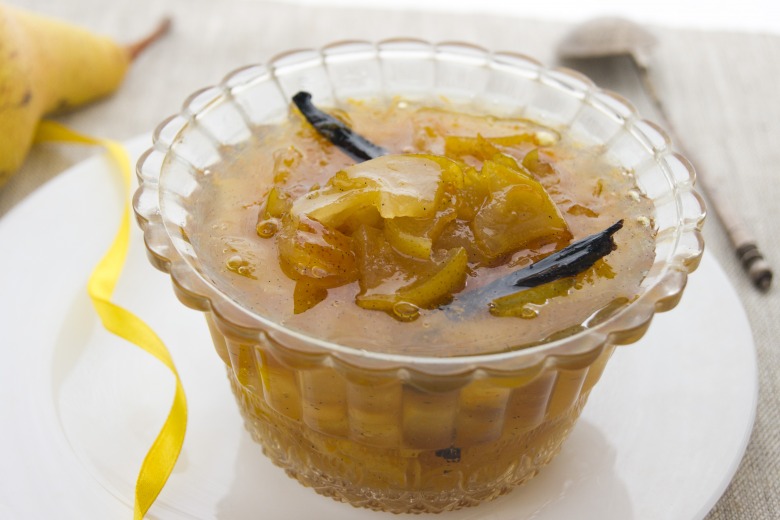 Ingridients
450 g.
1 шт.
320 g.
20 g.
1 шт.
40 g.
Outside is cloudy, snowy and cold… Woolen blanket and a cup of hot tea save the situation, and sunny pear jam with tea improves mood! This dainty seemed to me girly, because vanilla, fruit of the orchid, has a feminine flavor and aroma… Jam looks very interesting, sunny, especially skimmed from the top, without glare and against the background of a white plate. Used juicy pears, moderately sweet, not solid, Abbath variety.

Preparation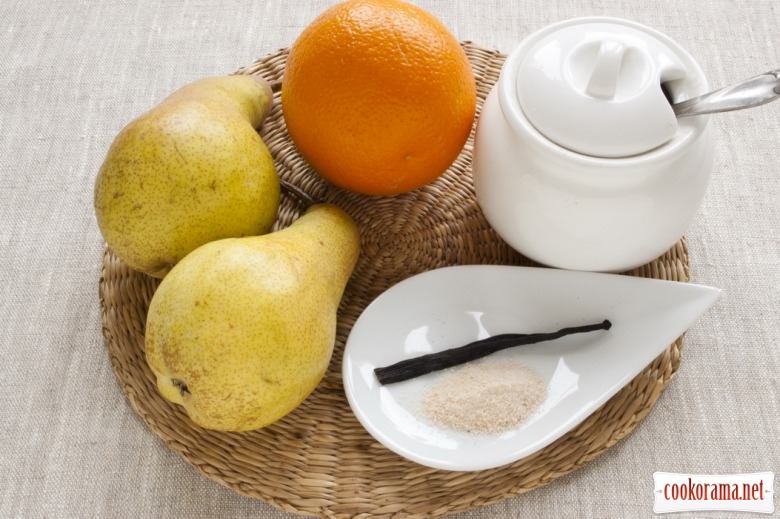 Wash pears, cut into small pieces, remove the core and stalk.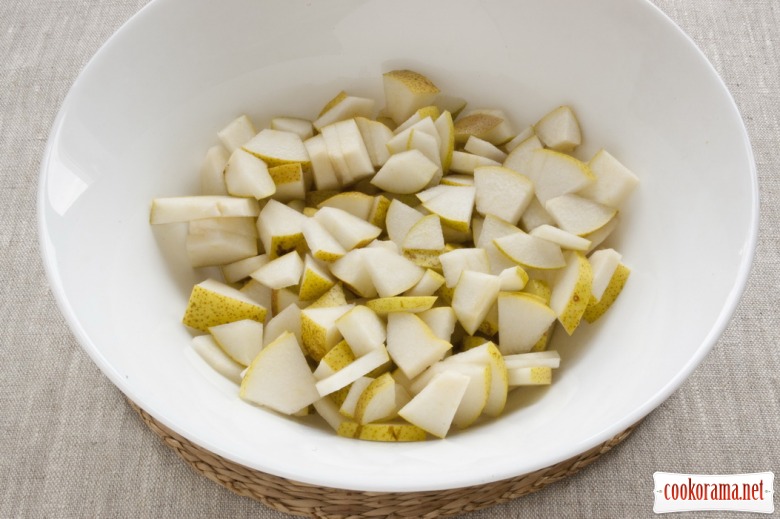 Strew pears with 80 grams of sugar. Leave for 1 hour.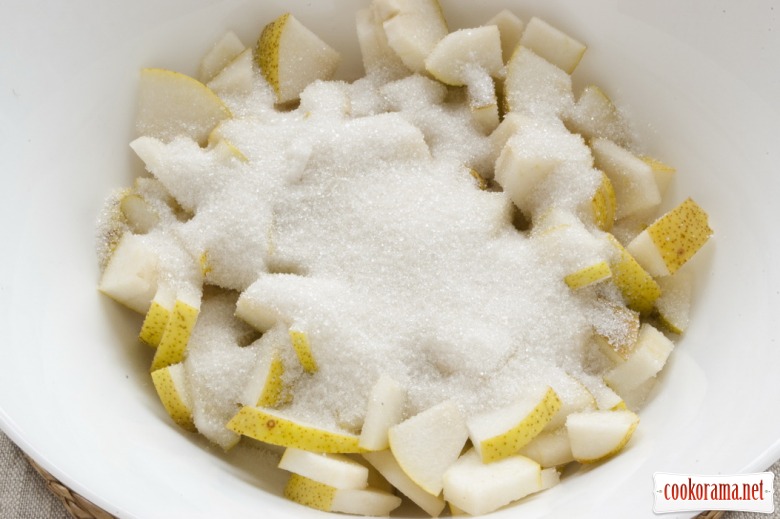 Wagsh orange, peel zest and squeeze out the juice.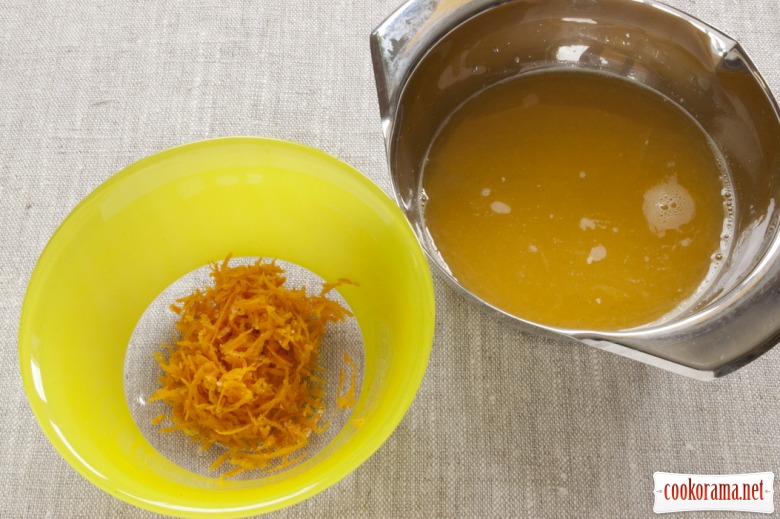 Combine the remaining sugar, water, orange juice in a saucepan. Cook for 3 minutes.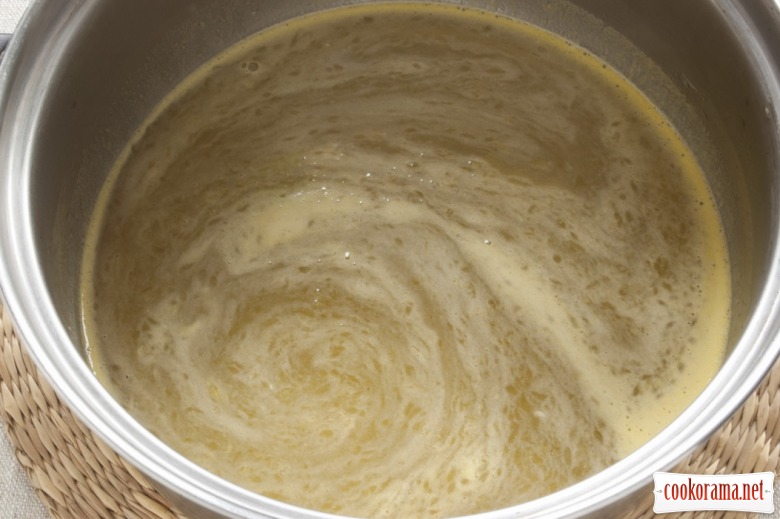 Add pears with sugar.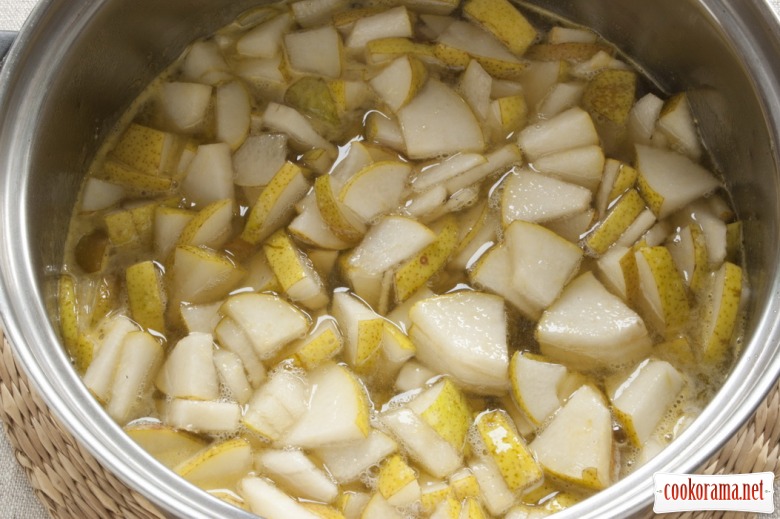 Bring to a boil and remove from heat. Cool to room temperature.
Add the contents of the vanilla stick and stick itself, add orange zest and all together bring back to the boil. Cool.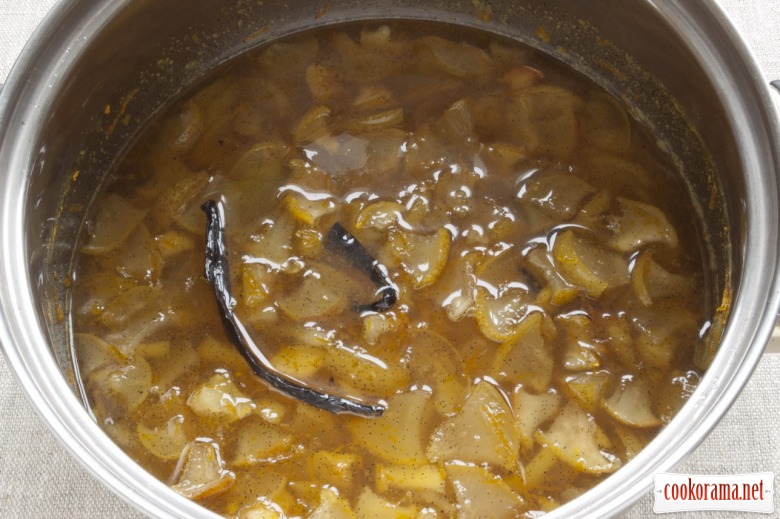 Put gelfix (or 10 g of pectin) — optional but desirable ingredient.
Boil for 1-2 minutes. Cool.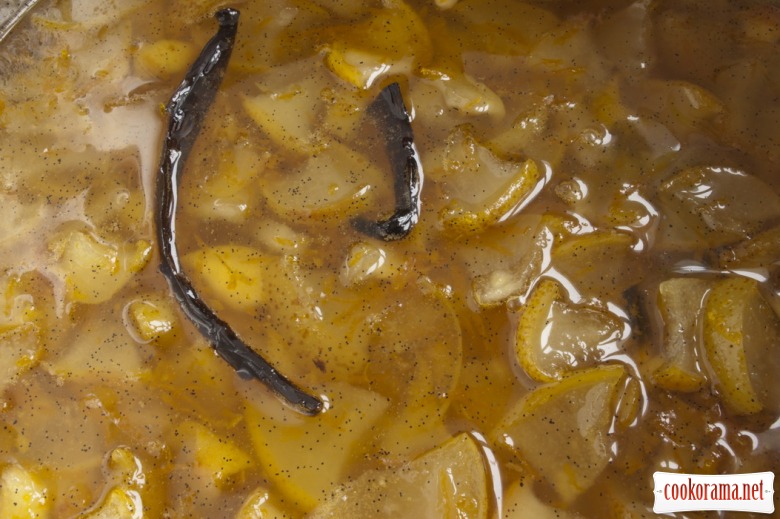 Jam is ready!