Apple-guelder rose jam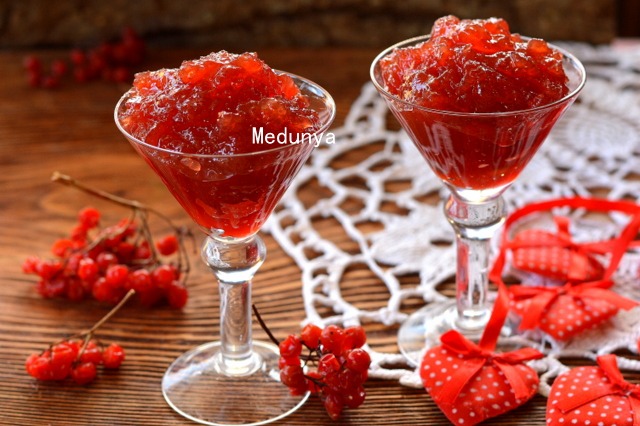 Ingridients
3 шт.
200 g.
300 g.
50 g.
Delicious and flavorful jam. Prepare it not in large portions, but as required when the previous ends. It`s tasty to smear on bread, use in baking, and to stuff pancakes.

PREPARATION
Peel and grate apples.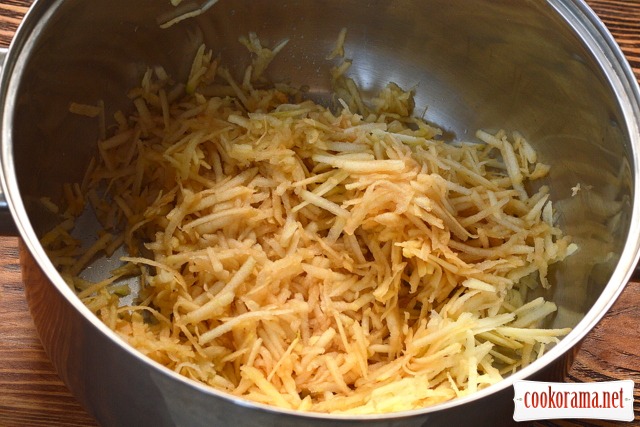 Boil for 15 min with water and grind in blender or pass through a metal sieve.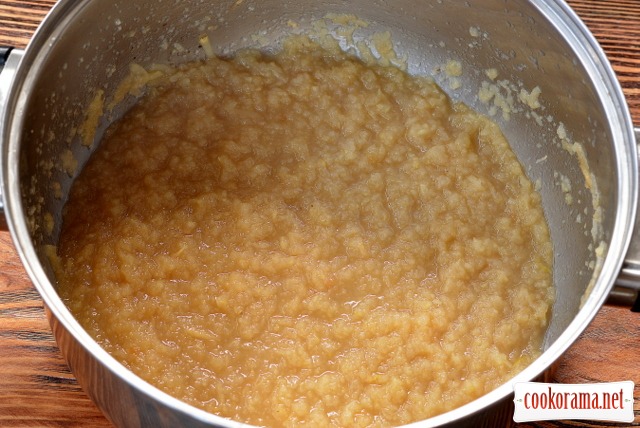 Then there are 2 variants of actions. By the first variant add sugar and boil mass well again. And then add guelder rose juice (pass guelder rose in juicer or crushed rub through a sieve) and boil for another 4-5 min.
By the other variant add guelder rose juice and sugar. And — one bag of «Jellfix ». Boil for 3-4 min.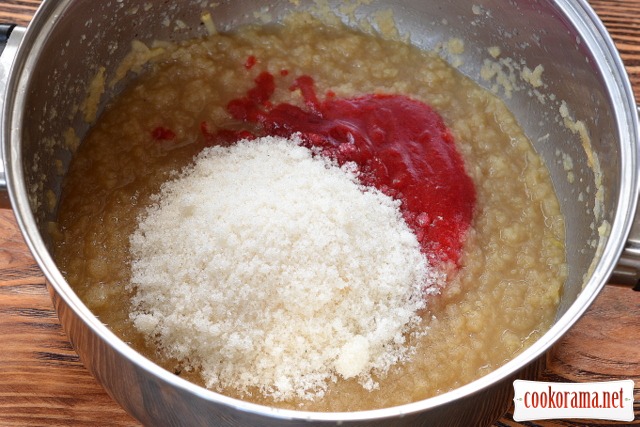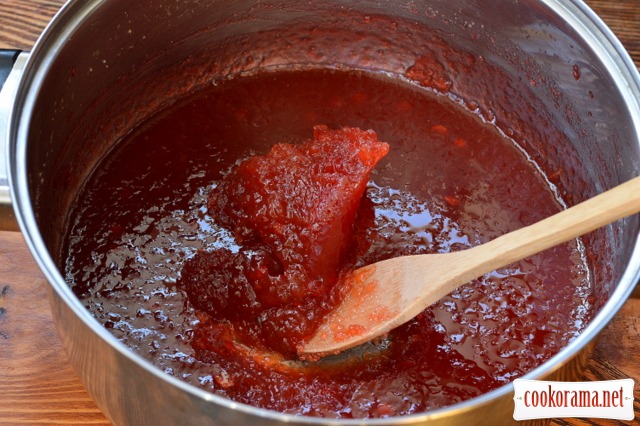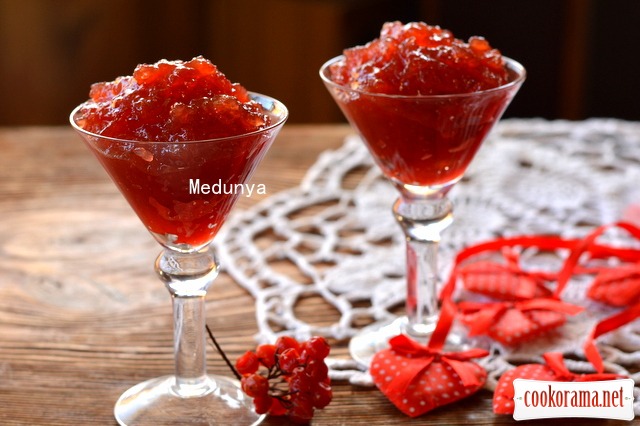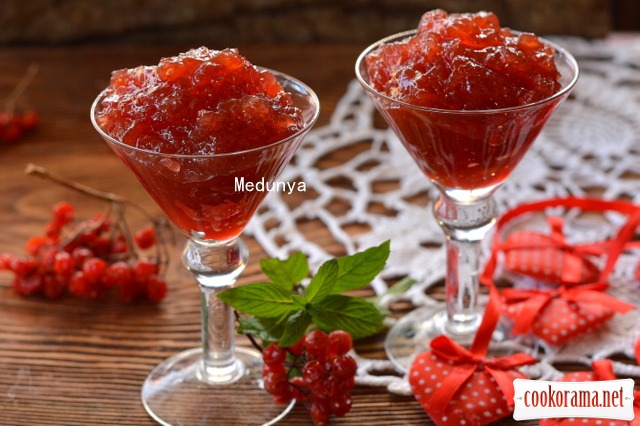 Bon Appetite!
1179

14 October 2014, 22:17