Cranberry-apple jam with orange and thyme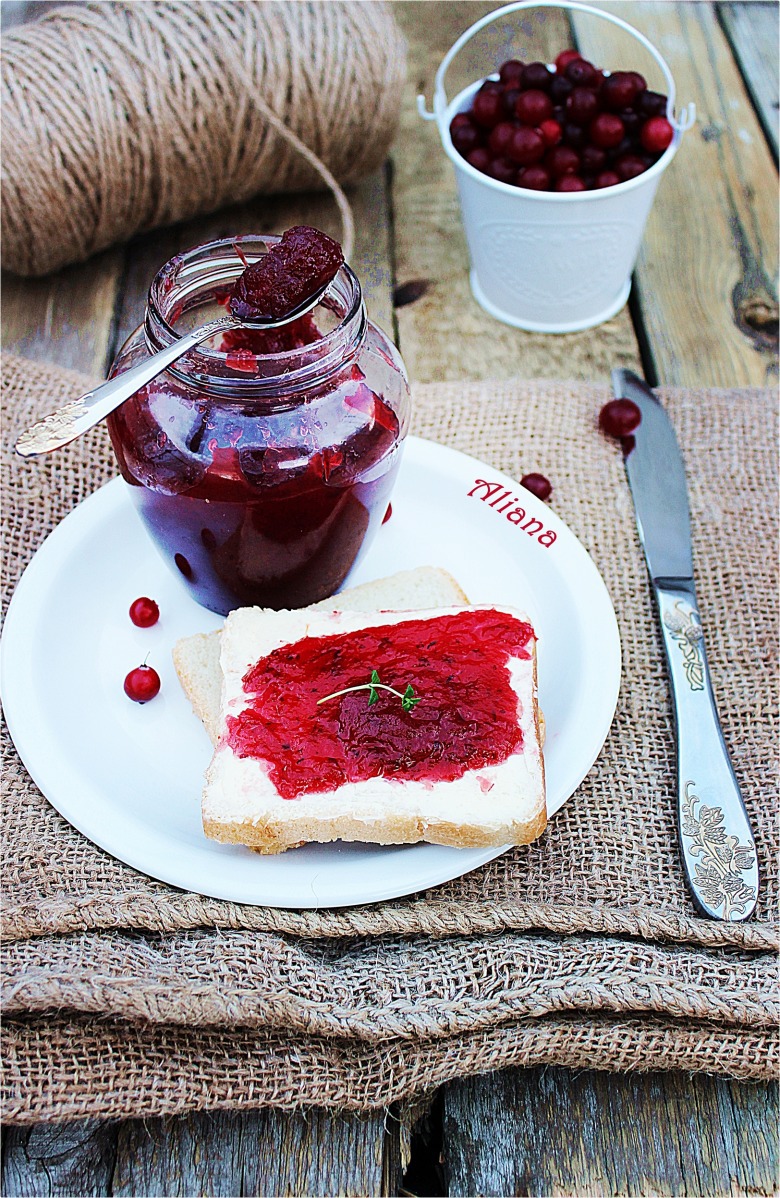 Ingridients
700 g.
4 шт.
700 g.
1 шт.
10 шт.

lemon juice (from half lemon)
Hello everyone, my dear kukoramians))) I missed you very much)) A feeling as if I was not here forever… I hope missed none of interesting??? And all lived in peace and friendship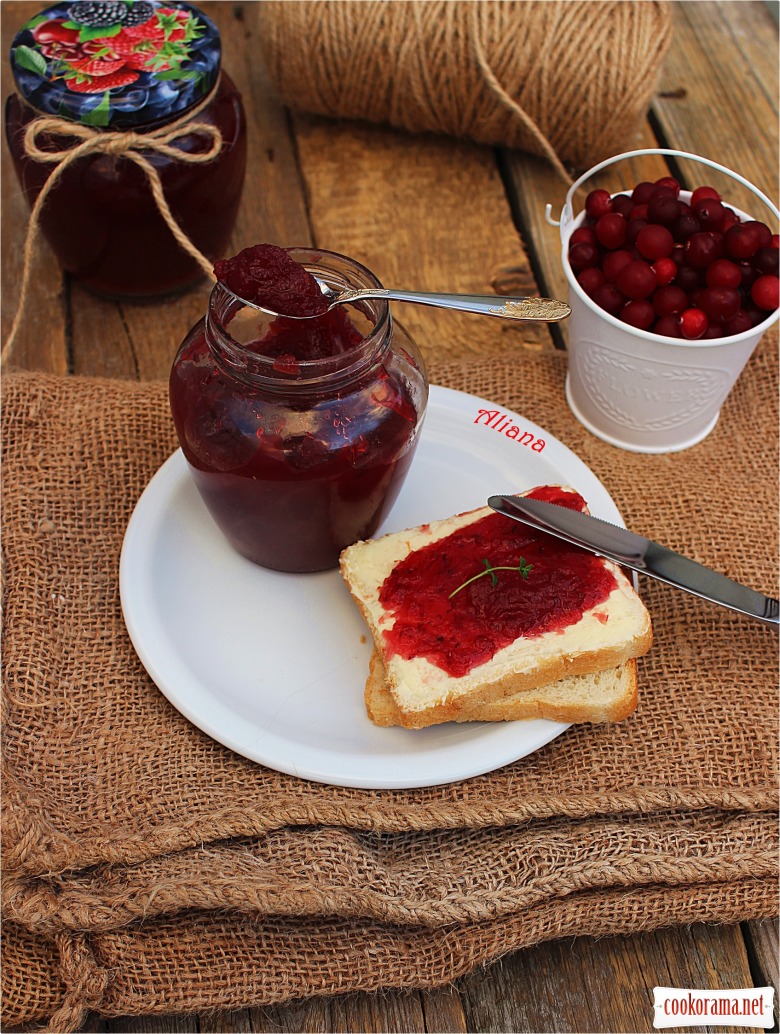 Today I will share with you absolutely stunning jam. He was «born» spontaneously, I had to immediately clean the fridge before leaving. And you know, I tell you what it turned out just well sooo delicious. Our family all love thyme, except father. But even he, when I presented him a jar, said it was the most delicious jam in his life)))) And he did not flatter me. Thanks to this herb, jam from simple products, turned into a delicious treat. Thyme not announce itself loudly, it just tastes all united together, bliss…
And it is prepared for a few minutes.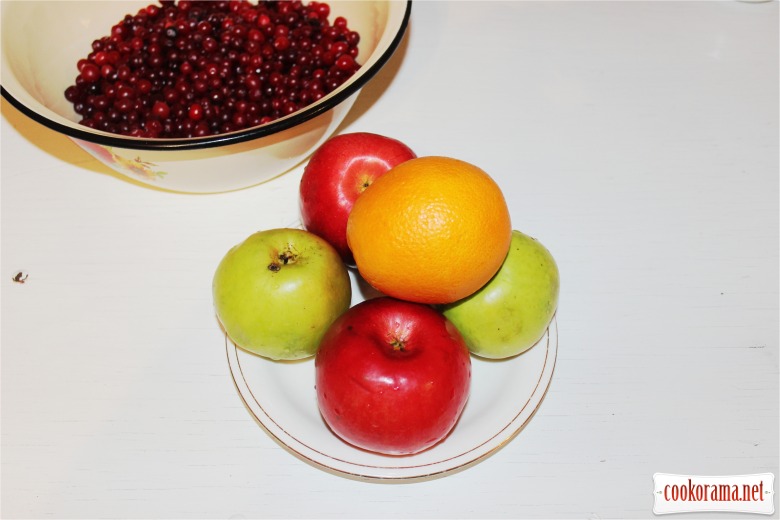 Preparation:
Wash and dry all the ingredients.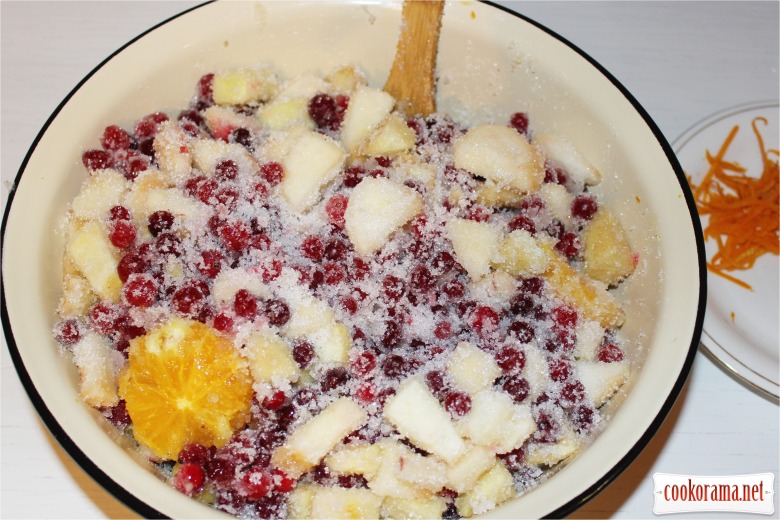 Remove peel and cord from apples, cut them. Peel orange, remove seeds and cut it. Pour all to cranberries, add sugar, mix it. Leave for 2 hours (I left for a night), to get juice.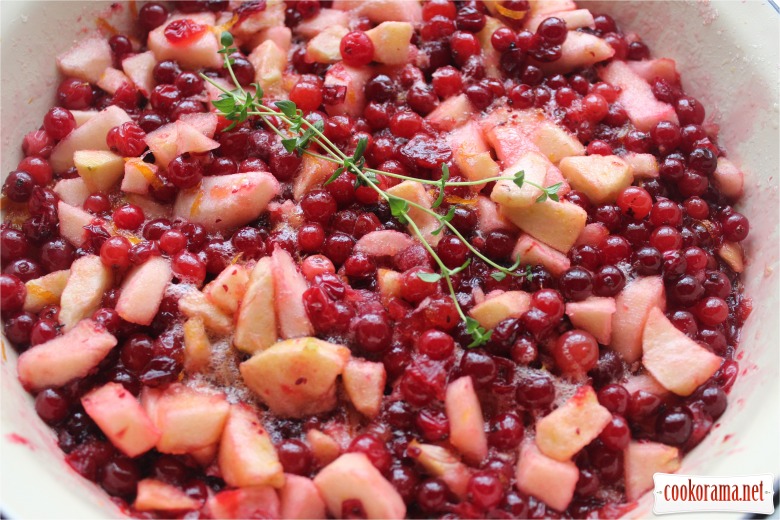 Put in the heat, bring to boil, spread thyme sprigs and boil for 15 min. Remove from heat, pull out thyme (I broke off the leaves and threw out stem).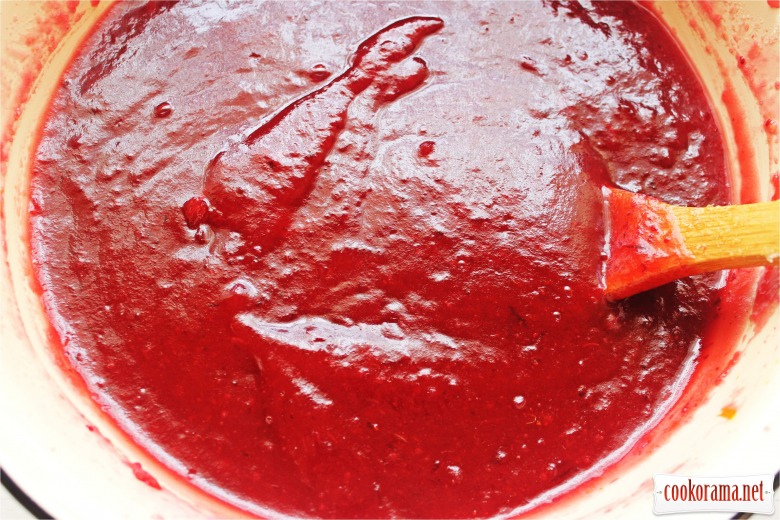 Grind in blender, or rub through a sieve. Put on the heat, add lemon juice, boil for 5 min. Pour into sterilized jars, turn on the lids until complete cooling.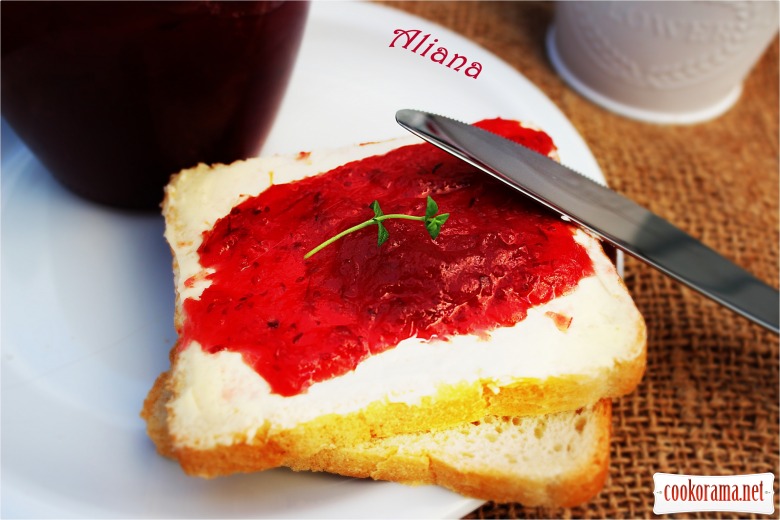 Make fragrant tea and enjoy it.
P.S. Since all components of pectin, it thickens well, so watch thickness you want. This will definitely be a favorite recipe that will keep cooking, just only slightly reduce the time of preparation