Quince jam with nuts and lemon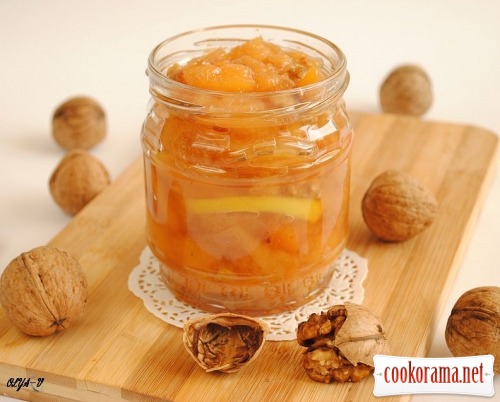 Ingridients
quince (peel and remove seeds, cut into slices)

1 kg
1 шт.
400 g.
250 ml


The recipe is from site «Nice kitchen». Jam turns out delicious and flavorful, with a pleasant sourness.

Preparation
Mix water with sugar, bring to a boil, put quince in syrup, let it boil, cook for 5 min over low heat.
Turn off the heat, leave quince for 10-12 hours. Repeat this another 2 times, boil for 5 min, not to caramelize sugar.
Add in last boiling of jam nuts, slices lemon with peel, but without seeds, boil stirring for 5-7 min, spread by sterilized jars, close at once.