Nectarine (peach)-chocolate jam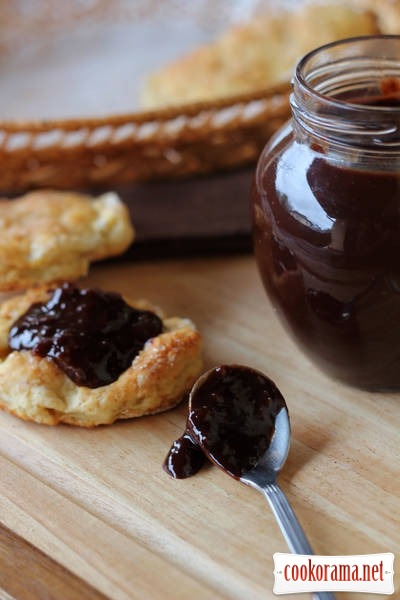 Ingridients
1 kg
500 g.
100 g.

chocolate liqueur (Mozart)

5 spoon


Prototype of my jam was this recipe, but as there were no peaches in the shop at that moment, and also «suddenly!» finished amaretto, I had to improvise. So I emphasize, if you want 100% good result, follow the original recipe, but I made in this way and the taste didn`t disappoint me.


Preparation
Cut peaches at night, add liqueur and sugar, mix it, let it stay for a night.
In the morning boil for 20 min on a low heat (mix constantly during each stage of boiling!)
At night add cocoa, stirring well, to avoid clumps. Boil for 5 min. Grind with blender or leave pieces of peaches, as you wish.
In the morning boil for 15 min and pour in bowls. From this amount I got one for 330 ml and another one for 500 ml.
It`s quite easy. Fragrancies and taste of this jam indescribable, very unusual, I strongly recommend to everyone. Today put another kilo of peaches to let juice