Peach-rosemary jam with almonds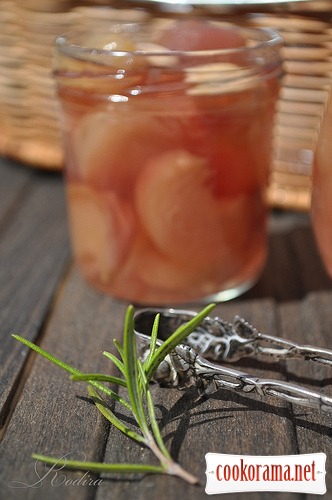 Ingridients
1 kg
1000 g.
100 g.
1 шт.
100 g.
Summer is in full swing, a lot of fruits, a huge selection for canning.
I offer you a Peach-rosemary jam with almonds.
Do not be afraid to experiment and feel free to add your favorite herbs in a jams.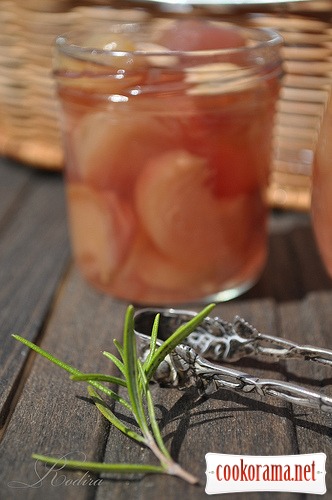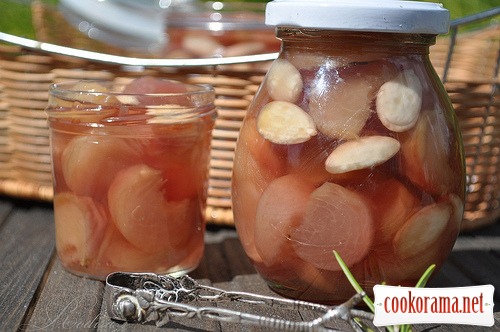 Preparation
Heat the water in a heavy-bottomed saucepan, add sugar, rosemary and cook syrup — simmer gently, stirring constantly until boiling.
When the syrup starts boiling increase the heat and cook for no more than 10 minutes at a rolling boil.
Remove rosemary, add chopped into slices peaches, add almonds and cook at medium heat, stirring gently until transparent peaches — about 10 minutes.
Remove formed foam.
Cool in saucepan and put into jars.
Keep unsterilized jam in the fridge.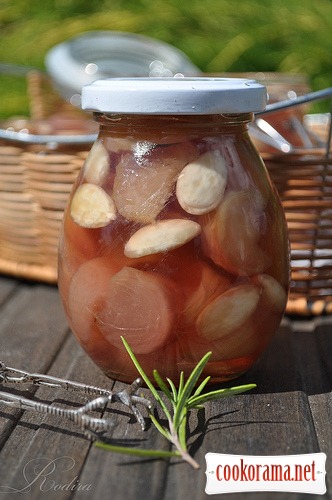 If you want to make a canned jam then cool it, then bring to a boil again and put hot jam into sterilized jars. Hermetically close jars, turn them upside down and leave until cool.
Store cooled cans in a dark cool place.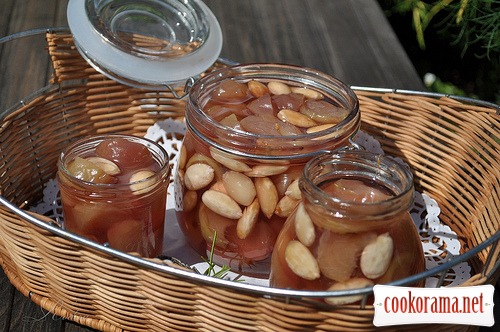 Bon appetite!!!
741

14 July 2012, 23:04