Cheesecake with cherry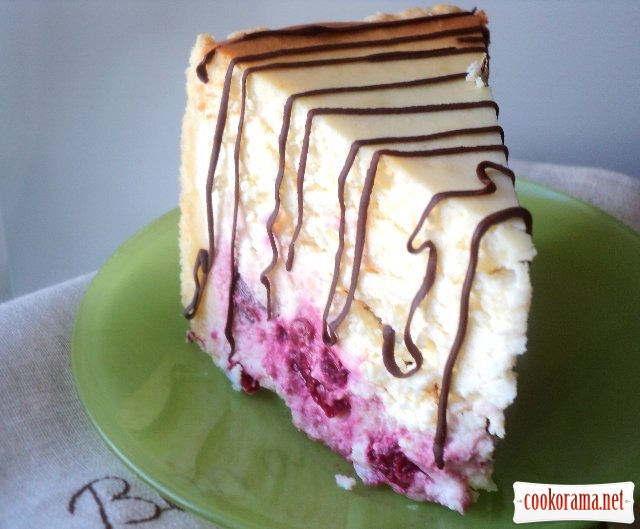 Ingridients
Ingridients
175 g.
175 g.
50 g.
1 шт.
5 g.
Filling
1 kg
4 шт.
1 шт.
130 g.
30 g.
60 g.
5 g.
200 g.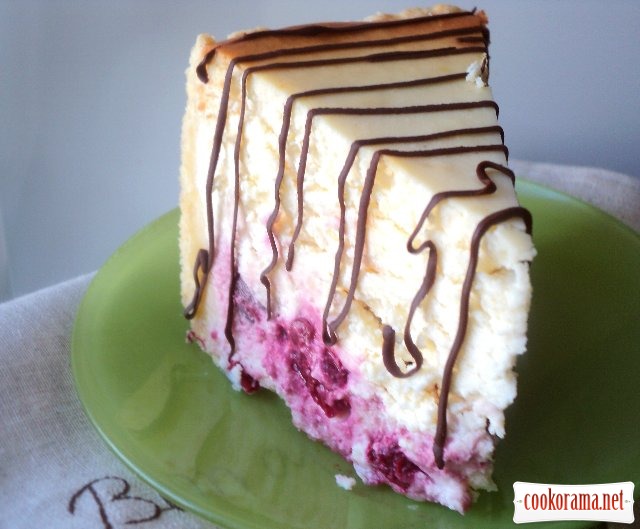 Incredibly delicious and delicate cheesecake with pleasant sourness of cherry!


Preparation: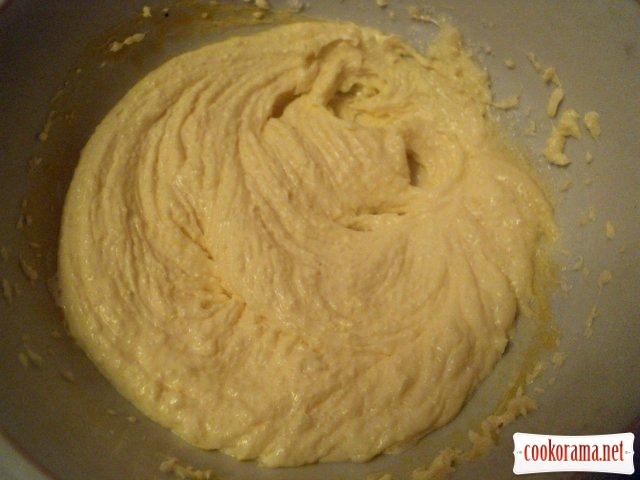 Mix melted butter with sugar and yolk.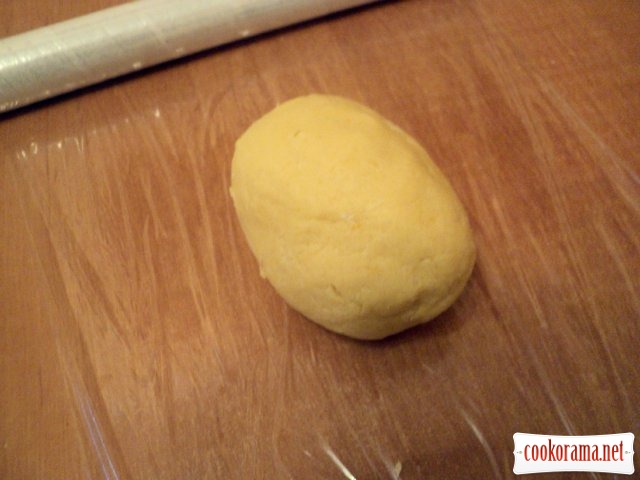 Add lemon peel, flour and knead dough. Wrap it in food film and put in the fridge for 1 hour.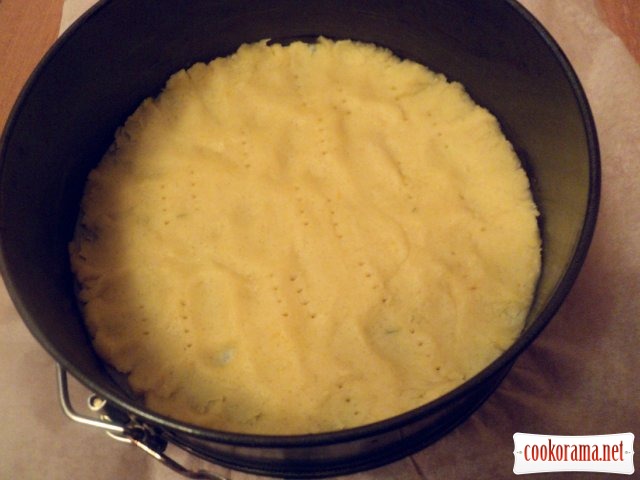 Cover form 20-22сm with baking paper. 1/3 of dough spread with hands on bottom, pierce with fork and bake in the oven at 200 C for 10 min.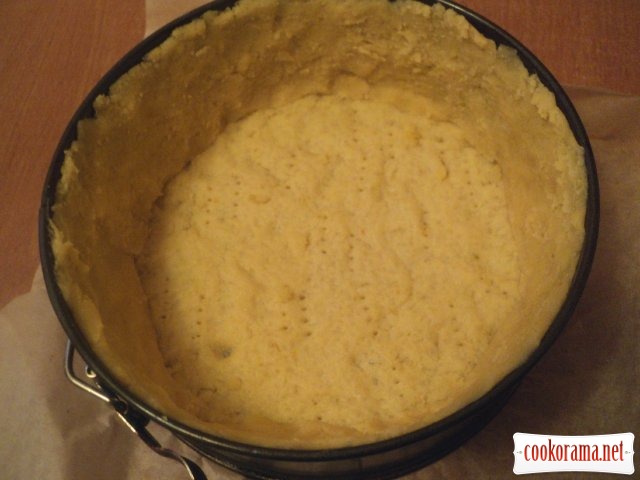 Then cool down form with dough and from the rest of dough make sides.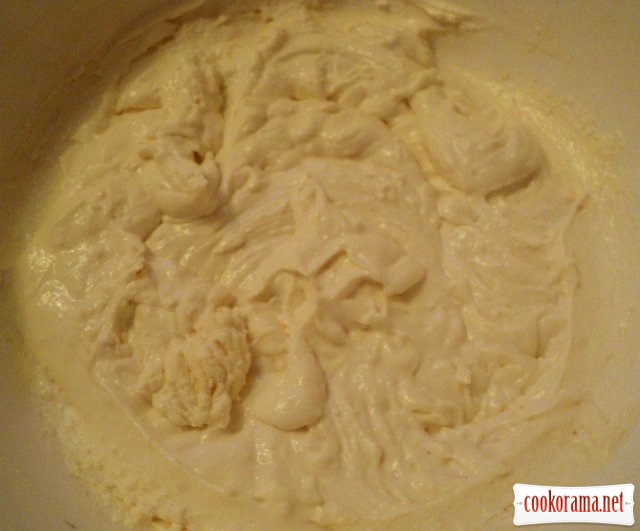 For filling mix curd with sugar, milk, eggs, white, lemon peel and flour.
Put some filling on the bottom, then cherry.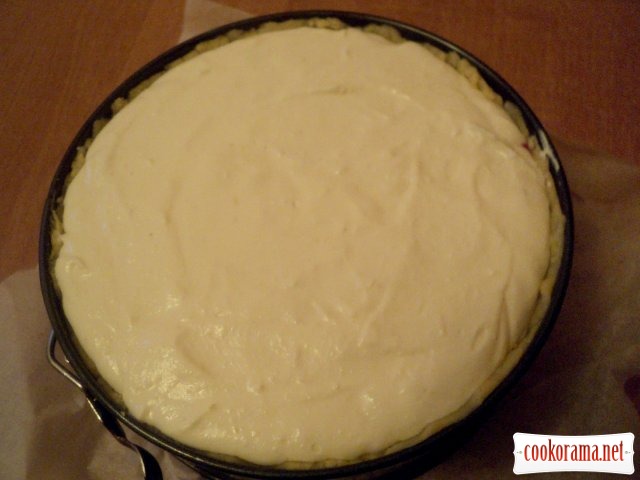 And on the top – the rest of filling. Bake at 240 C for 15 min, then reduce to 170 C and bake for another 20-25 min.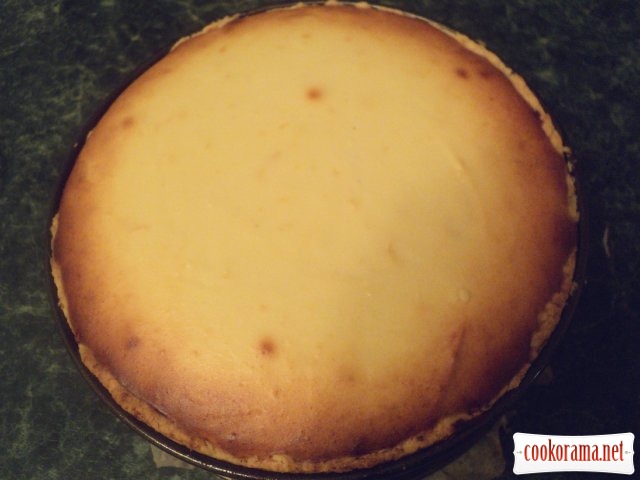 Filling in the center should shake. Leave cheesecake in the oven for 30 min, then cool at a room temperature.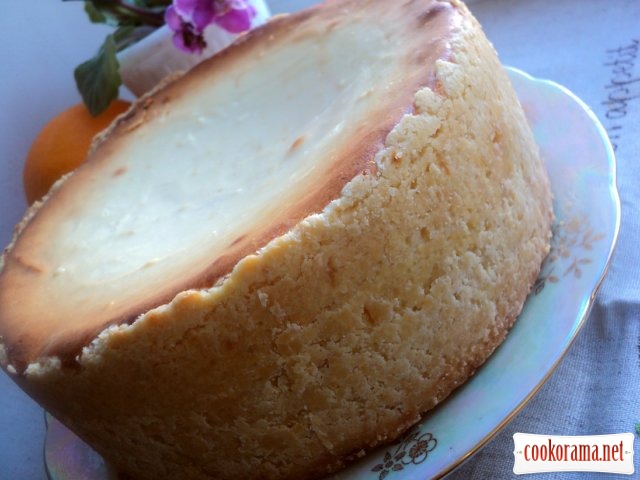 Put in the fridge for 6 hours to mature.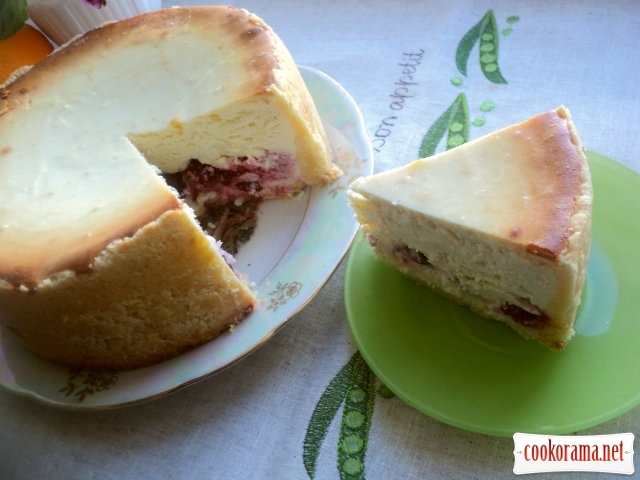 In the morning you can enjoy gentle taste of cheesecake.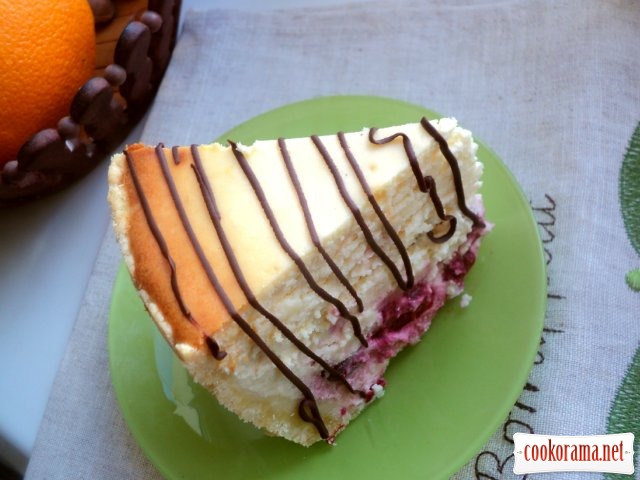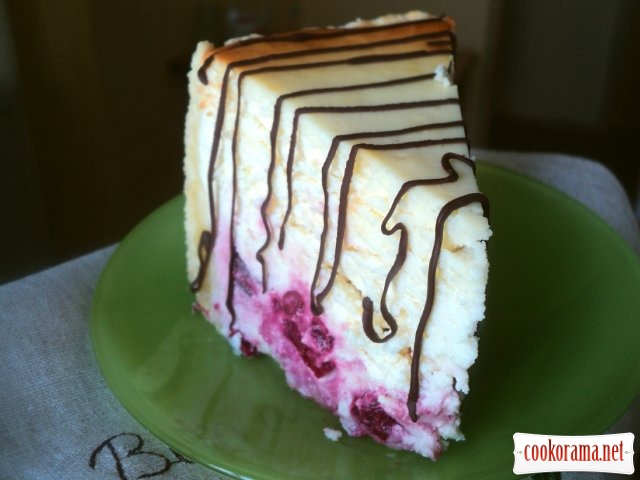 You can also pour it with melted chocolate. Bon Appetite!