Pumpkin cheesecake "Autumn breath"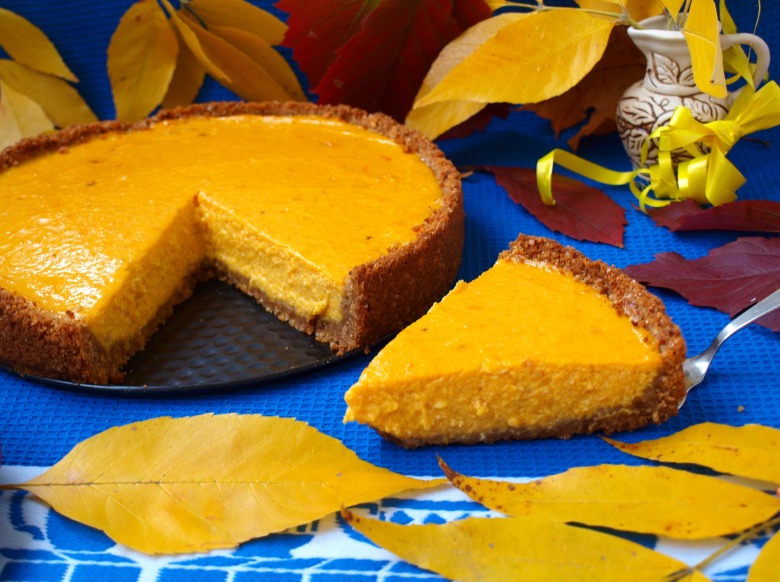 Ingridients
Ingridients
300 g.
35 g.

sugar (100 g cake, 100 g stuffing)

200 g.
150 g.
Filling
300 g.
400 g.
50 ml
2 шт.
3 g.
1,5 g.
1,5 g.
I decided to prepare for my children pumpkin cheesecake. It turned out very gentle and of course tasty. Bright and beautiful color of cheesecake brings up your mood.

Preparation:
Grind in a processor cookies with nuts, add butter and sugar. Mix it.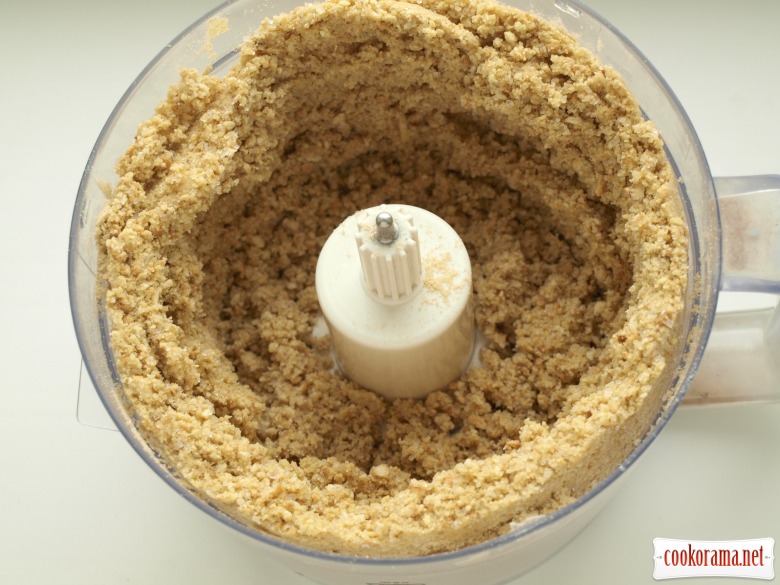 In a convertible form spread mass on bottom and sides, put it in the fridge for 1 hour.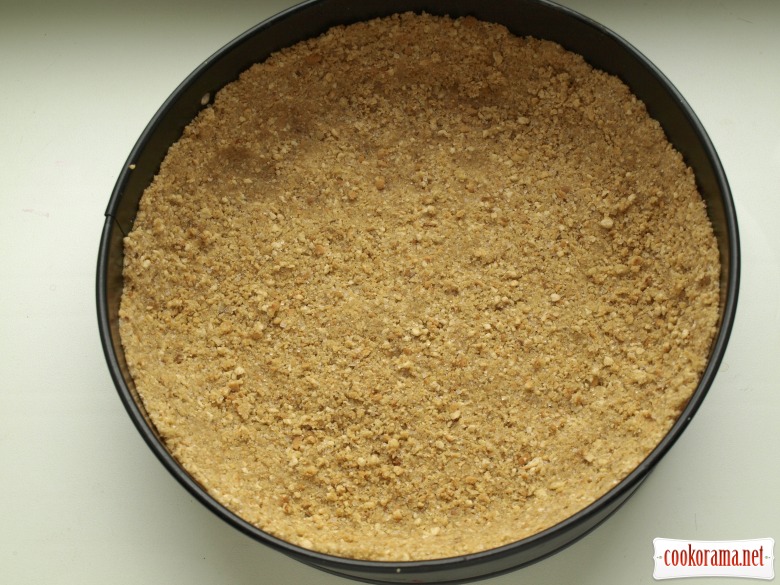 Prepare baked pumpkin.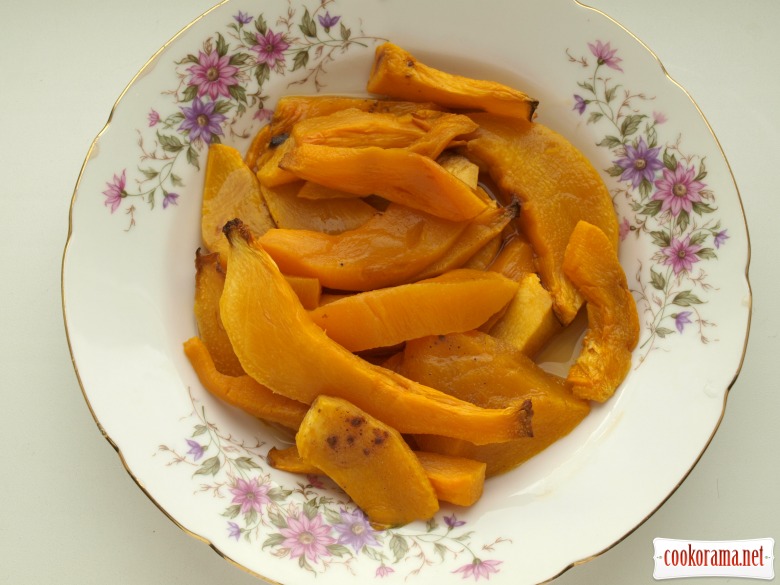 Grind it into puree.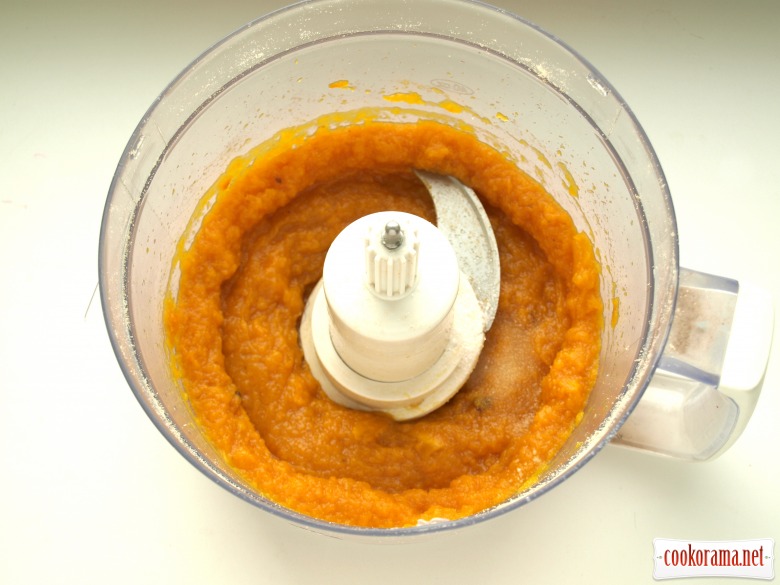 Add eggs, curd, vanilla sugar, cinnamon, nutmeg, salt and cream.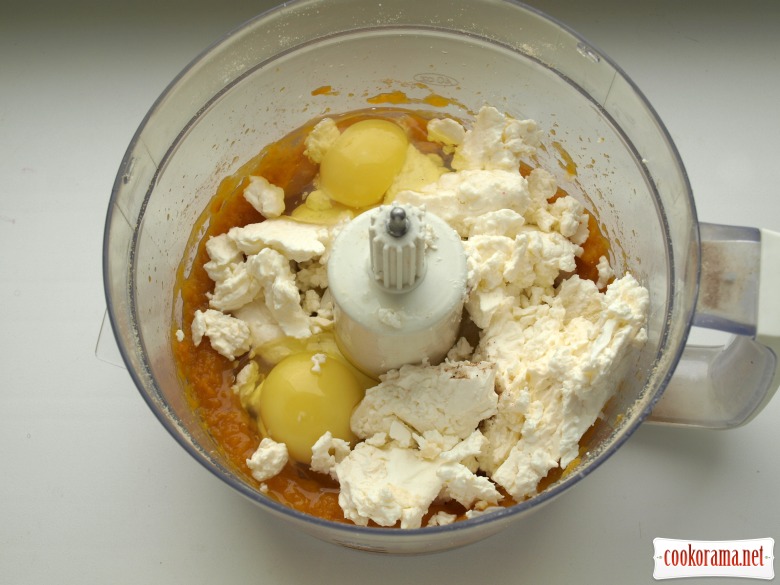 Mix all to get smooth mass.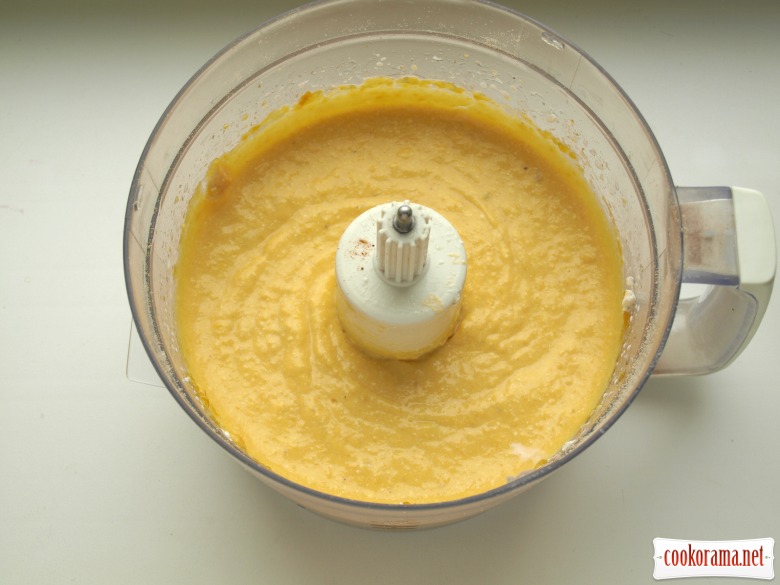 Take the form and put curd mass in the cookie basket. Spread it. Put in the oven at 170 C.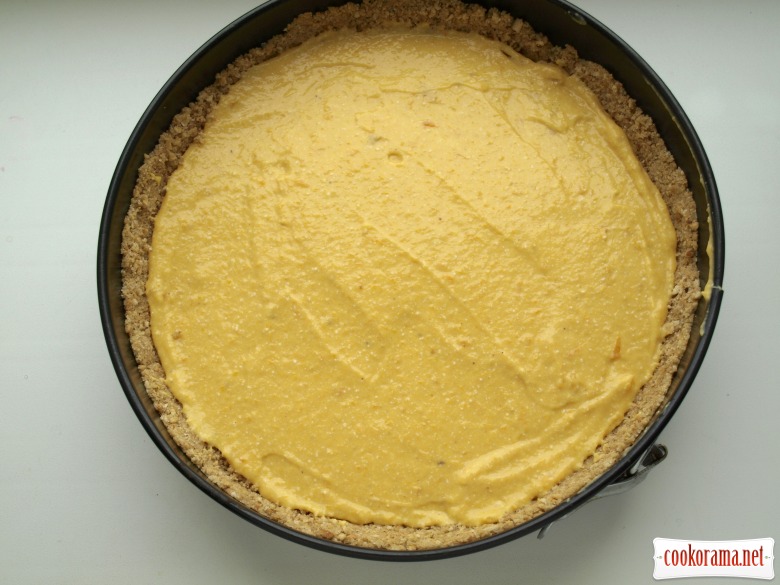 Bake for 50 min. Leave ready cheesecake with a open door till complete cooling. Put in the fridge for 3-4 hours.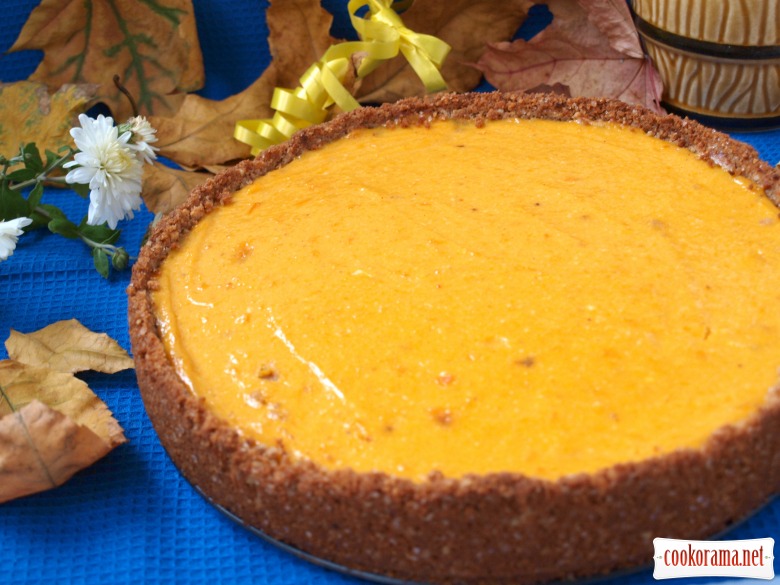 Slice with sharp knife. Bon Appetite!