Cheese souffle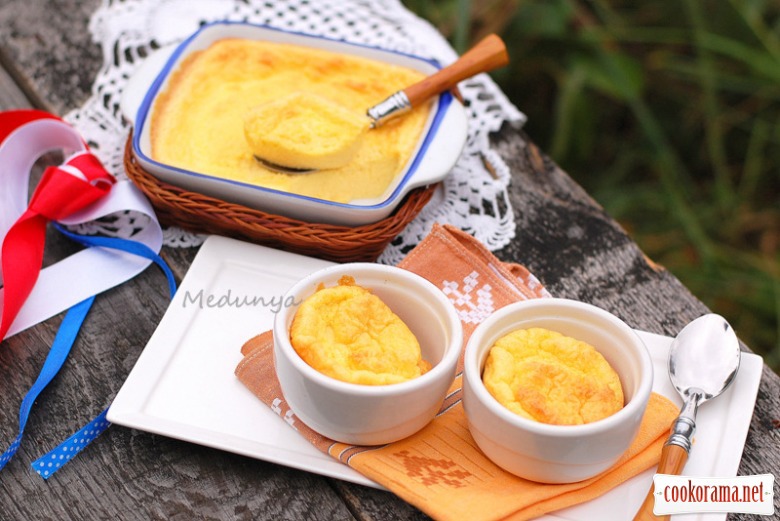 Ingridients
75 g.
3 шт.
50 g.
50 g.
20 g.
2 g.
2 g.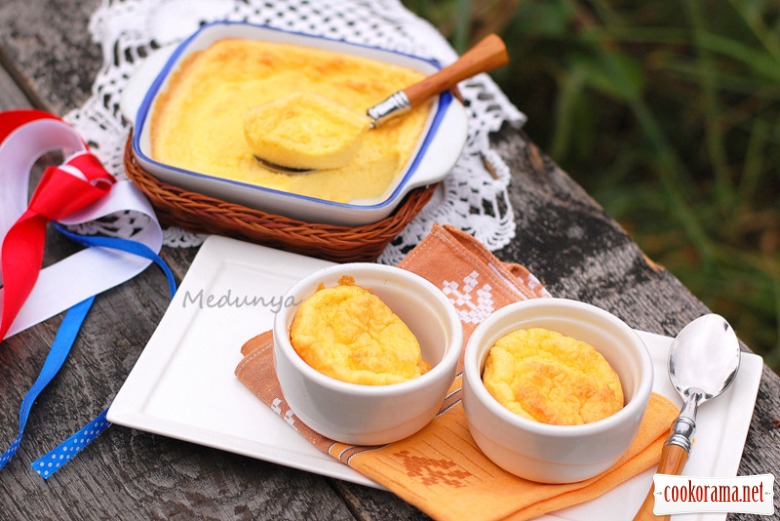 Soufflé from cheese is a tasty thing and is 100% French cuisine. It`s easy and simple to cook, and allows «to show up» before guests and relatives even young lady. The only thing is — souffle settles after pulling out of the oven very quickly, so it must be prepared immediately before serving and serve immediately after cooking.

Preparation
For soufflé from cheese you should prepare very thick sauce béchamel from flour, butter and milk.
For this melt better, add to it flour. Fry for 2-3 min. Add milk to this mixture and constantly stirring, cook till thickening, постійно мішаючи.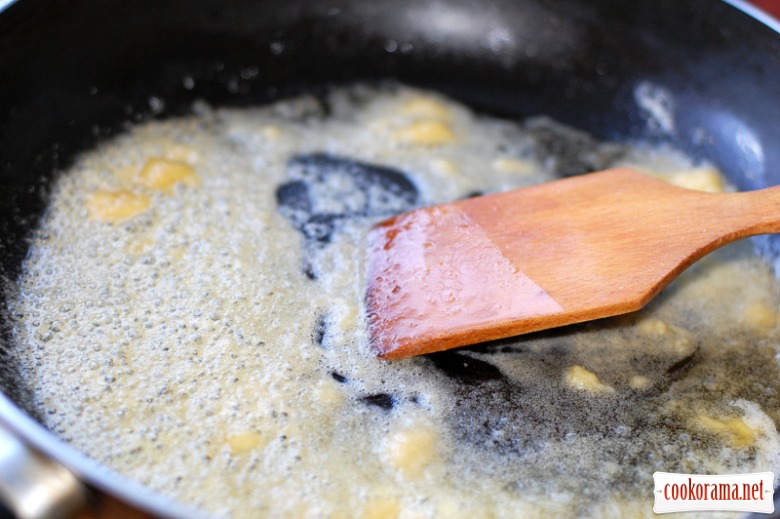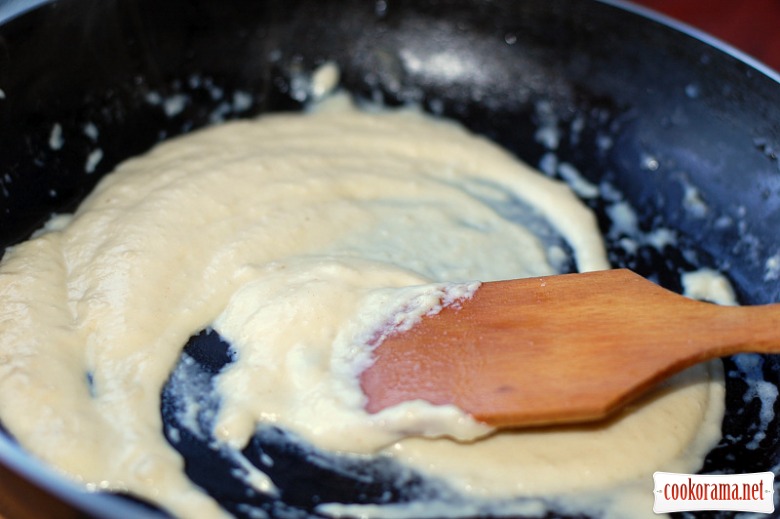 Cool down the sauce. Add grated cheese, nutmeg and yolks.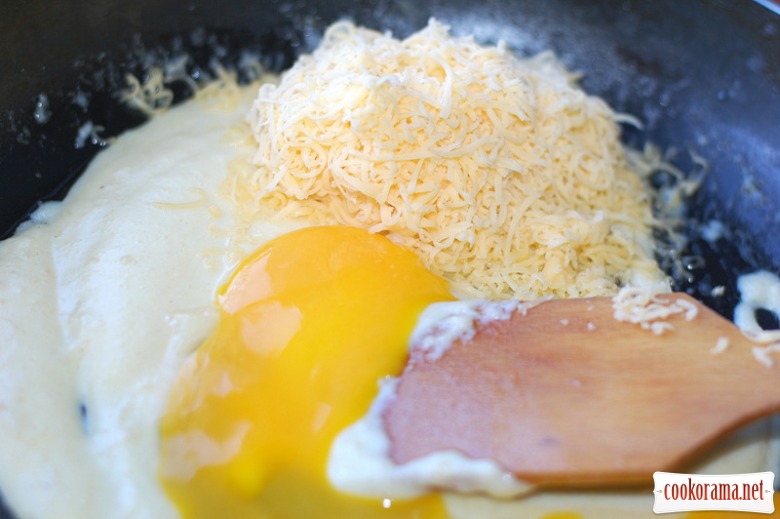 In three stages mix fluffy foam from salt and whites.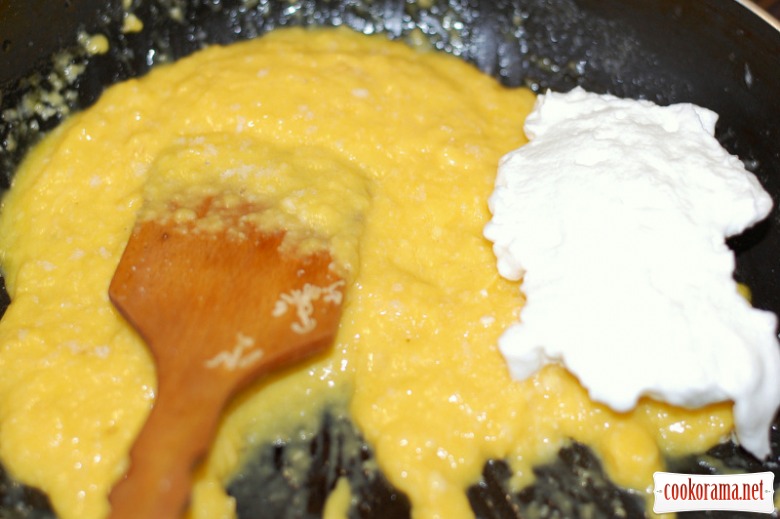 Bake in greased with butter portion molds for 15-20 min at 190-200℃. Souffle should rise and become brown on the top. Fill the molds at 2\\3 of the volume.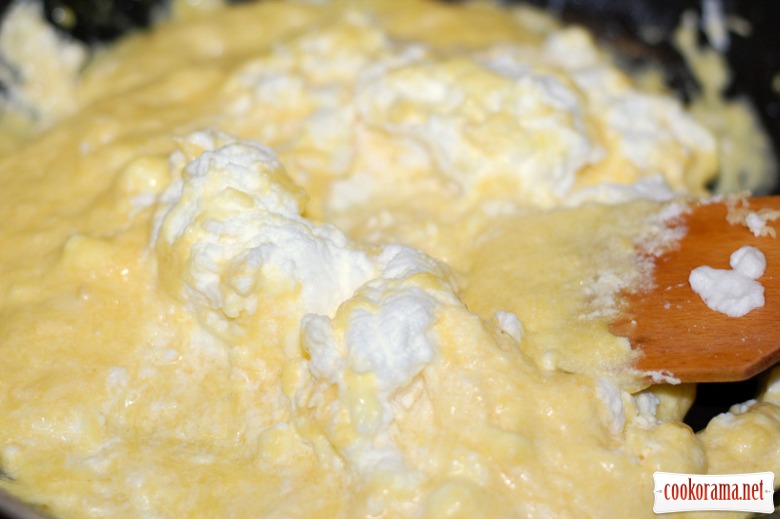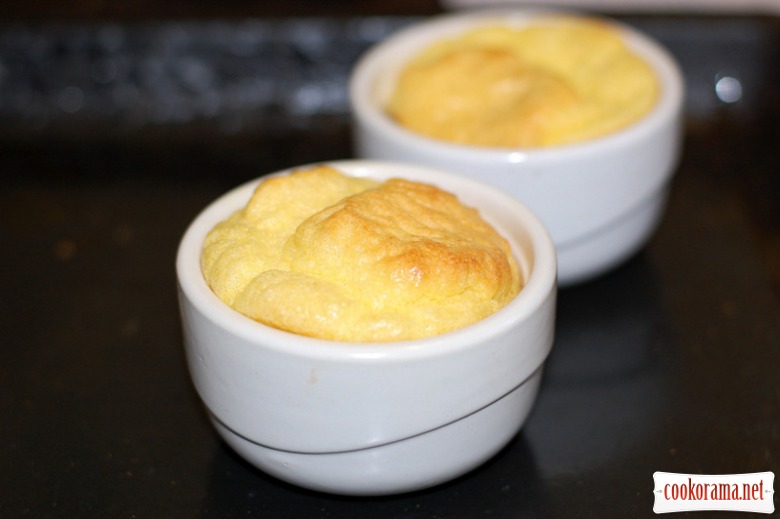 Serve immediately. While I carried molds to make a photo – it already settled down. But it doesn`t influence on the taste.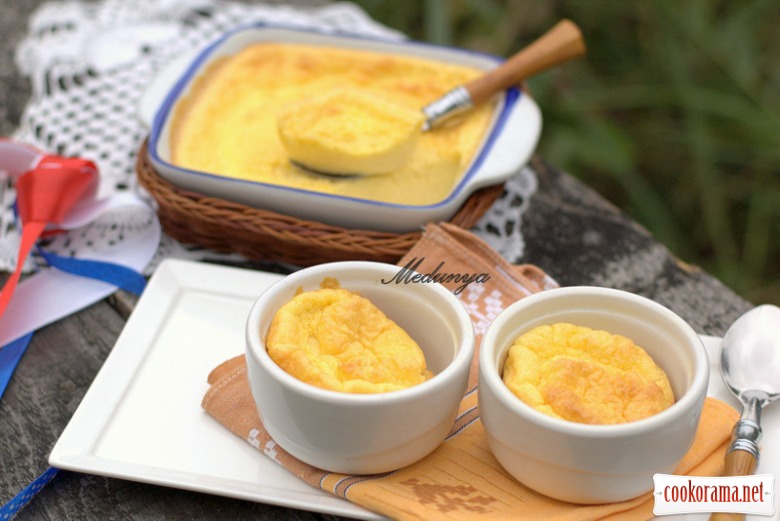 Bon Appetite!
1295

16 October 2012, 23:22