Honey cake with raspberry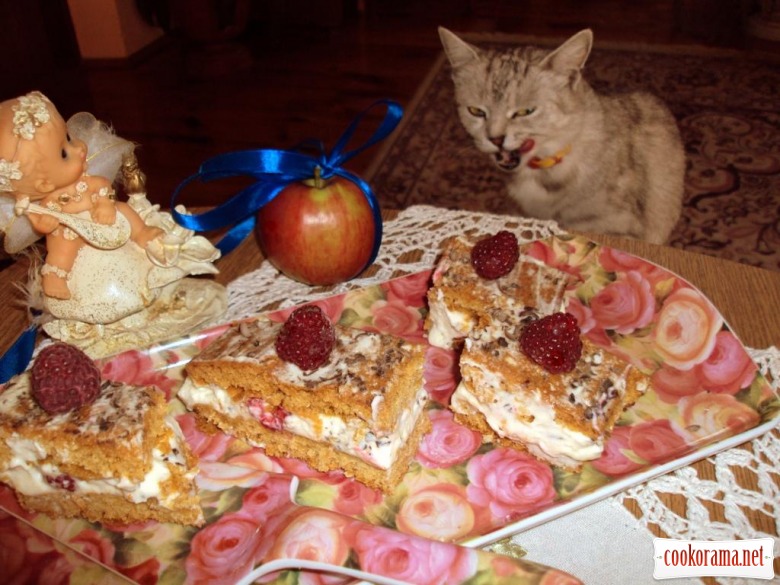 Ingridients
Dough
150 g.
150 g.
2 шт.
400 g.
1 tsp.
4 spoon
Cream
60 g.
1 шт.
250 g.
300 g.
5 шт.
1 spoon

thickening agent for sour cream

11 g.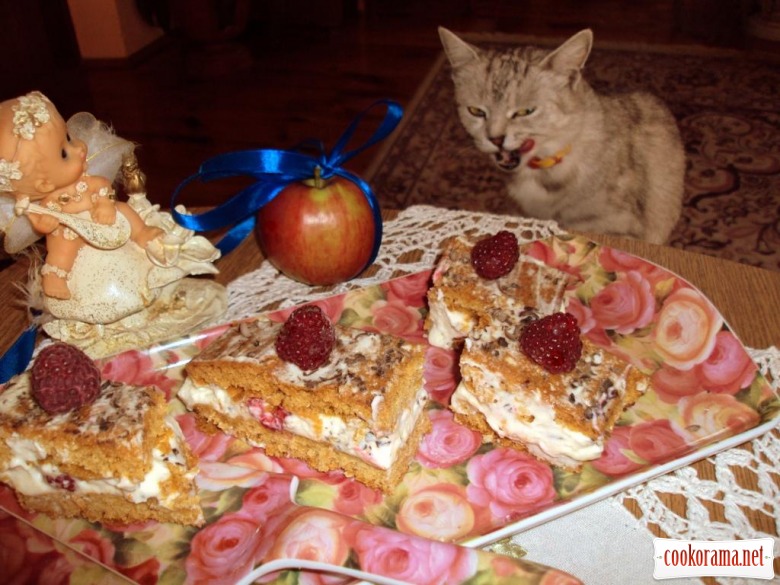 Preparation
Dough:
Heat milk almost to boil and add soda (wait to slake it).
Mix honey with sugar. Add soda with milk, eggs, flour.
Knead dough and put it in the fridge for 12-24 hours.
Divide dough in 2 flat cakes (or in 3). Bake for 12 min.
Cream:
Mix butter, yolk and 100 g of sugar powder.
Separately mix sour cream with lemon juice, vanilla sugar, thickeners.
A t the end of mixing sour cream add mixture of butter, yolk and powder, stir and smear the flat cakes.
Add to cream any fruit and berries.
Bon Appetite