Christmas sour cream honey cake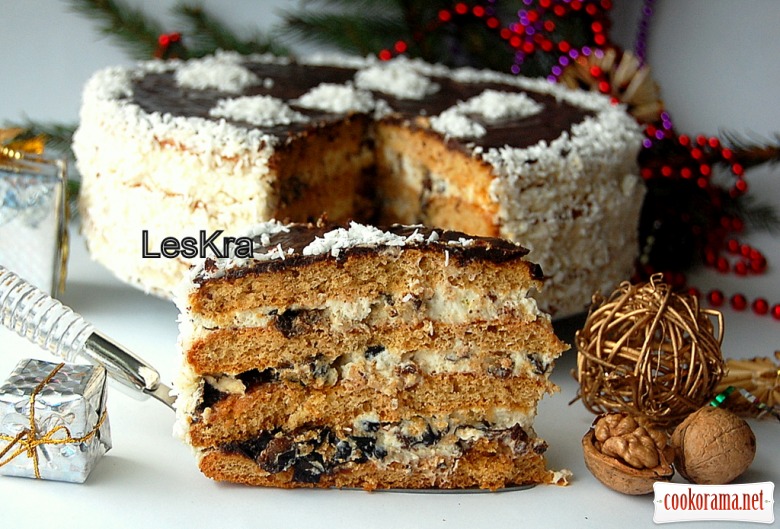 Ingridients
Dough
1 шт.
100 g.
150 g.
100 g.
10 g.
60 g.
60 g.
10 g.
Cream
750 g.
120 g.
20 g.
200 g.
300 g.
Glaze
100 g.
40 g.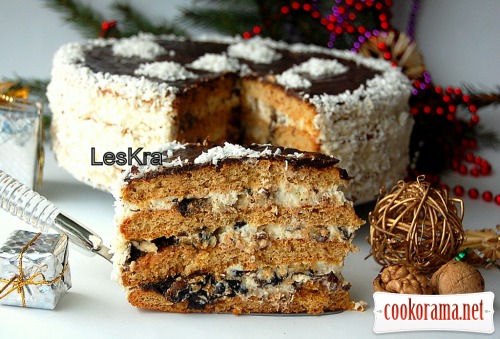 Honey cake with spices, prunes and nuts. I love different honey cakes very much. This is one, I like to cook for Christmas.

Preparation
Mix sugar, sour cream, egg, cocoa and spices.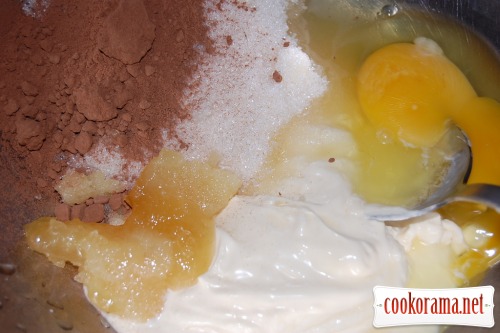 Add butter, soda and heat on a water bath on small fire for 5-7 min to get foam.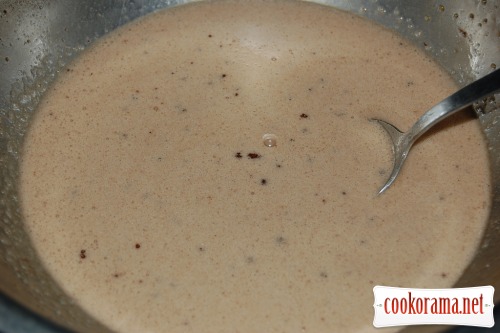 Add flour to get dough, a bit softer than for dumplings.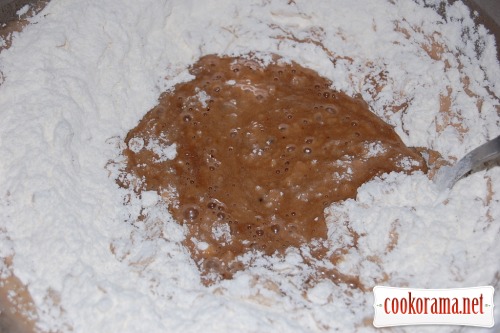 Divide dough in 4 parts. Bake each for 10-12 min at 200℃ till golden brown and tasty smell.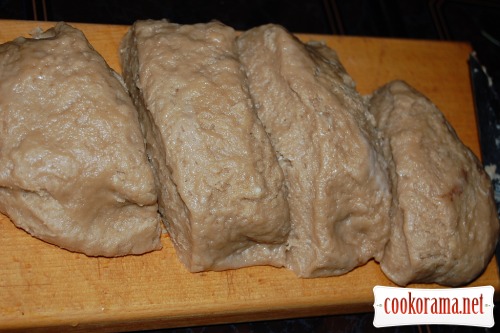 Soak each loaf with 2 tea spoons of strong, sweet tea.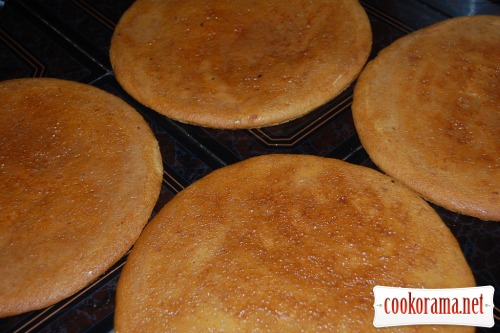 Forcream, mix sour cream with sugar and thickener to friable mass.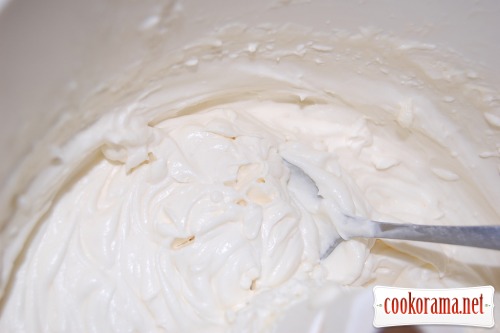 Smear each loaf with cream and sprinkle with chopped nuts and steamed prunes.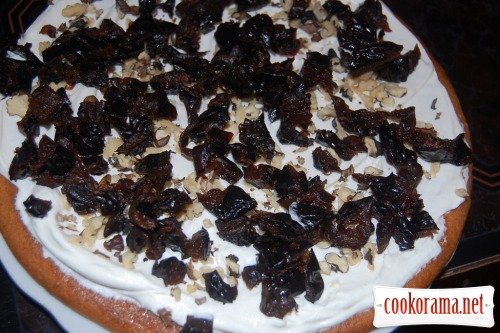 Sprinkle the sides with coconut. On the top pour chocolate glaze and decorate with coconut stars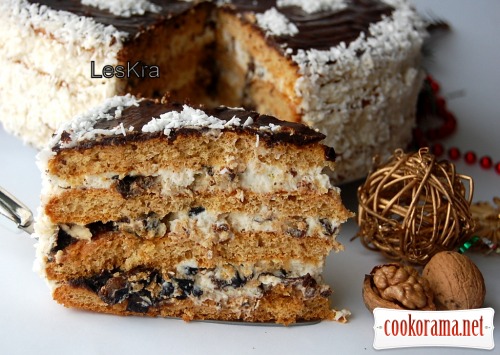 Bon Appetite!