Delicate honey cake with Charlotte cream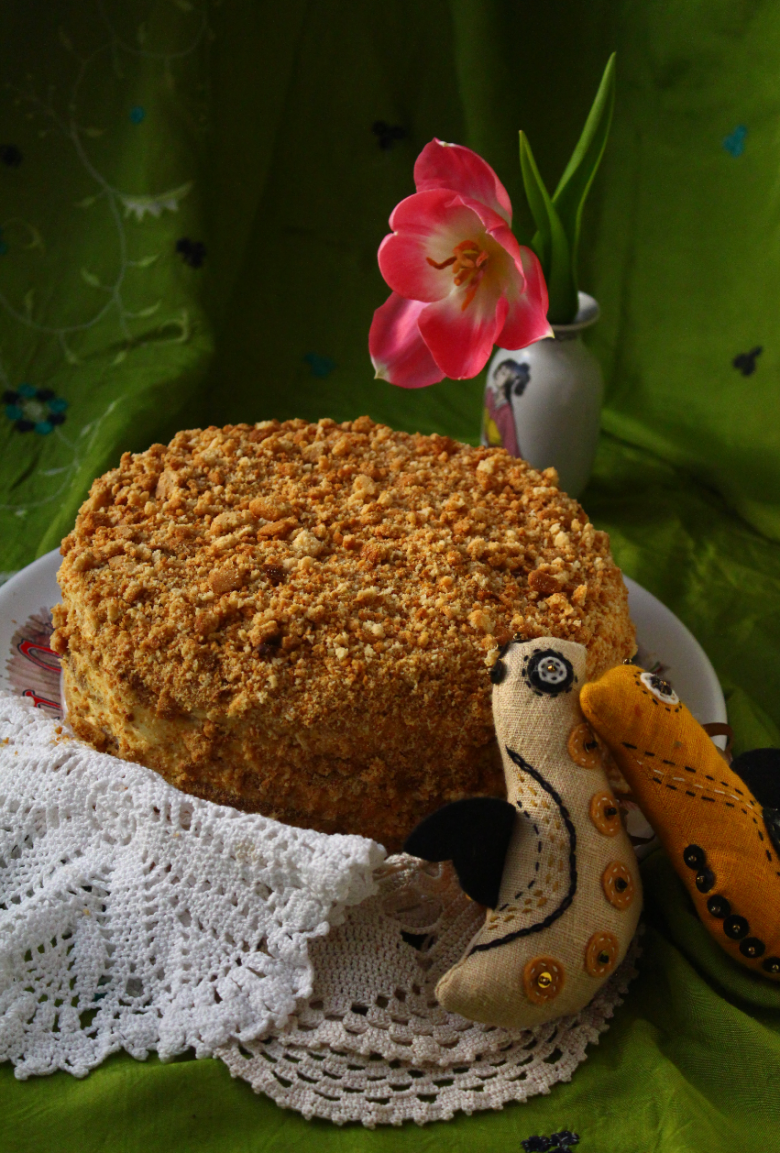 Ingridients
Flat cakes
4 шт.
200 g.
100 g.
5 spoon
1 tsp.
450 g.
Charlotte cream
6 spoon
2 шт.
220 g.
5 spoon

cognac (details in the description)

1 spoon
Hello, dear friends!

I suggest to dive into incredible honey pleasure that is wrapped by tenderof flat cakes and ease of flat cakes, oulined by airy cream.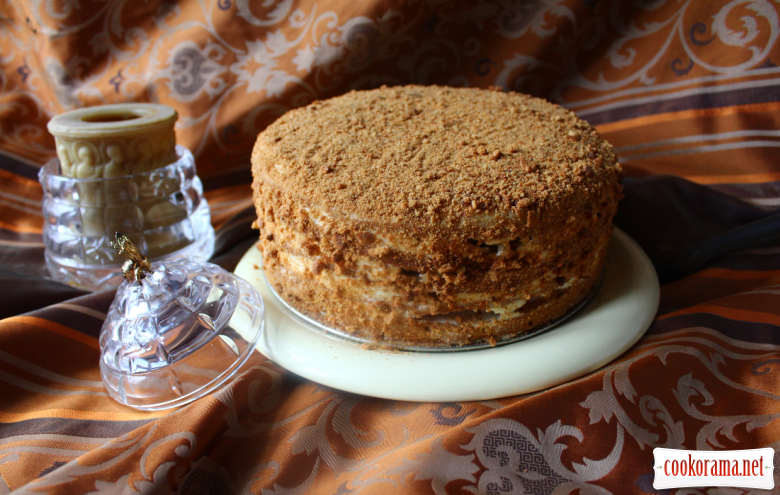 Preparation
Cream preparation:
1. Mix eggs into light foam. You can use fork. Do it right in the saucepan.
2. Add sugar and milk.
3. Bring to a boil, stirring. Cream thickens, so stir to avoid clumps. Cool a bit.
4. Mix butter into fluffy mass.
5. Add cooled boiled mixture.
6. Add flavor alcoholic accent. Ideally this should be rum, but I do not have it, so I added a home egg-nog. You can also add some cognac or brandy you love. If you cook for kids, it is best not to add alcohol, and replace it like some syrup or vanilla.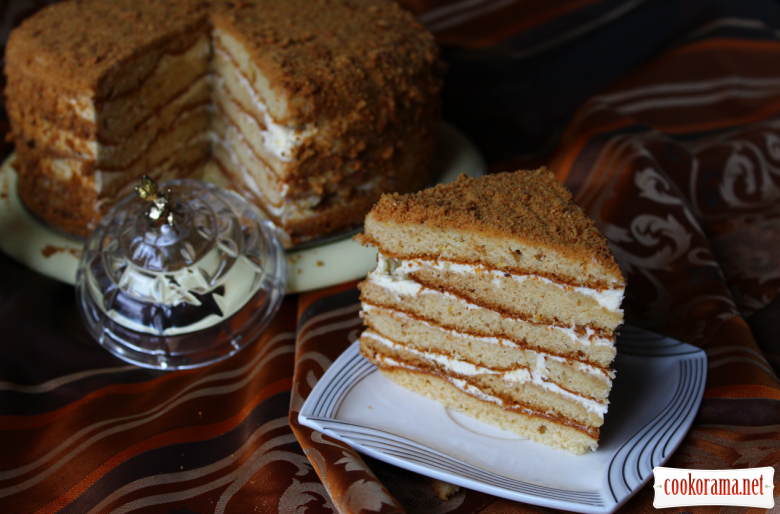 Flat cake preparation:
1. Put eggs, sugar, room temperature butter, honey and soda. Stir, to dissolve sugar.
2. Add flour next.
At first dough seems liquid, but gradually by cooling, it thickens.
3. Spread dough with spoon on prepared form. I advise you to make thin flat cakes (about to 0,5 сm), because they rise a lot by baking.
Leave the last flat cake for decor.
Bake at 180℃ for about 20 min. Watch and check the readiness till brown.
Assemble the cake. It is best to do this in split form. Cover top with film and put some weight on it. Leave for a few hours, better for a night to soak well. Also at will can be added as flavoring accent impregnation with dilute syrup, jam or liquor.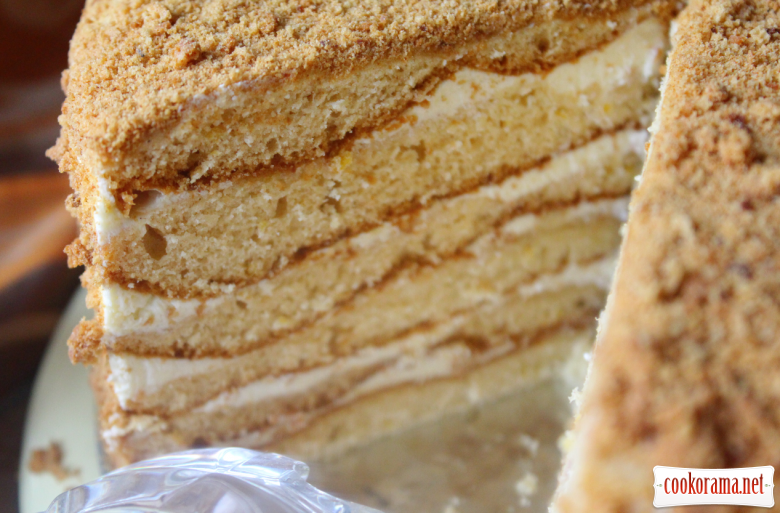 Sprinkle honey cake and enjoy.
Bon Appetite!
751

05 March 2015, 10:04