Cake "Tenderness"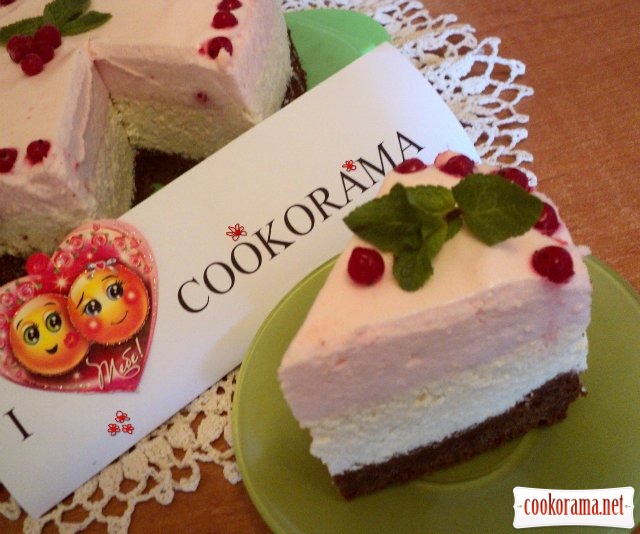 Ingridients
Dough
150 g.
1 glass
4 шт.
200 ml
1 tsp.
3 spoon
Curd mass
0,5 kg
200 g.
100 g.
15 g.
100 g.
Whites mass
4 шт.
200 ml
1 шт.
100 g.
200 ml
Continuing the theme of hearts on Cookorama — cake in the shape of a heart. Very sweet with a pleasant sour berry. It is ideal for afternoon tea with relatives and friends.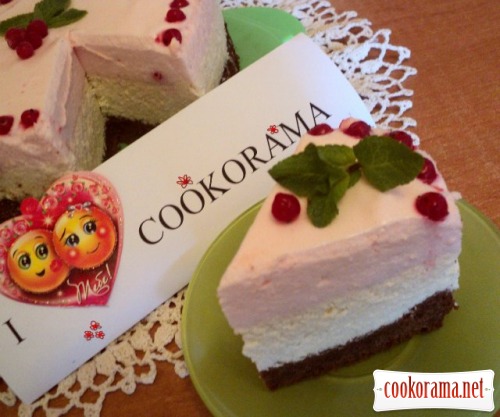 Preparation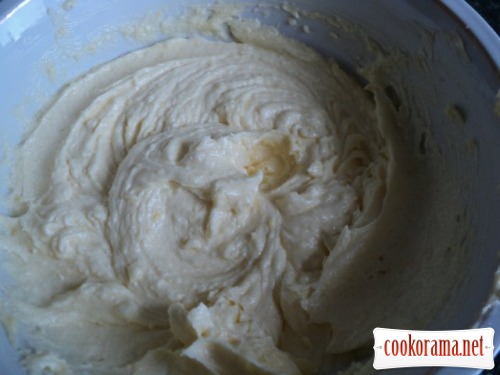 Mix softened butter with sugar and yolks till white. Add sifted flour, mixed with cocoa and baking powder.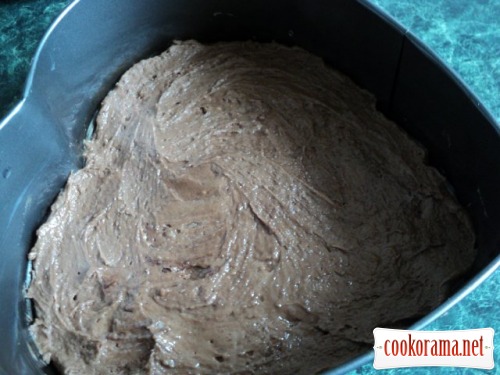 Cover bottom of split form with baking paper, grease with butter. Spread dough evenly. Bake at 170 C for 30 min.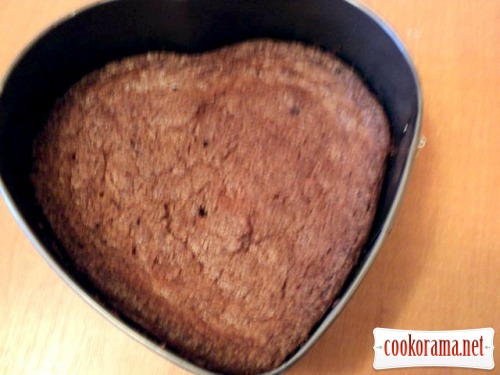 Cool ready cake, without removing from form.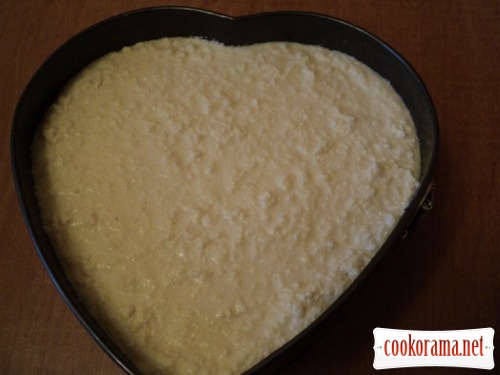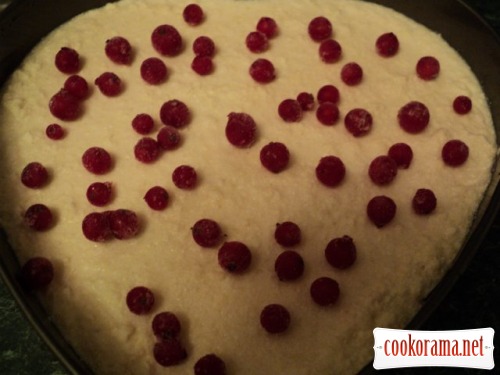 Soak gelatin in fruit juice till swelling, then melt over low heat (do not boil!). Mix cream with sugar powder into stable peaks and add melted gelatin. Add cream mass in 3 stages into curd, rubbed through a sieve (better take pasty curd). Quickly put curd mass on the cooled flat cake, on top sprinkle berries of currants. Put in the fridge for 1 hour.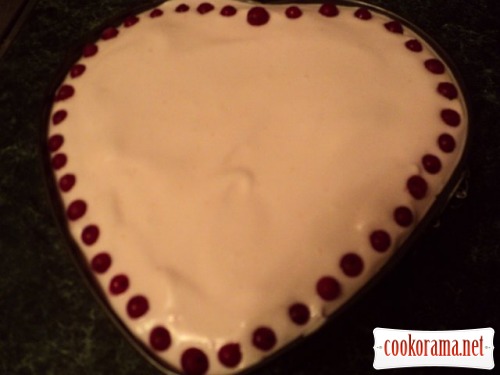 Melt jelly in hot water. Mix chilled whites with sugar powder into stable peaks and, continuing to stir, pour hot jelly. Spread white mass on curd mass, smooth it. Decorate edges with berries of currants. Put in fridge for 2-3 h (I left for a night).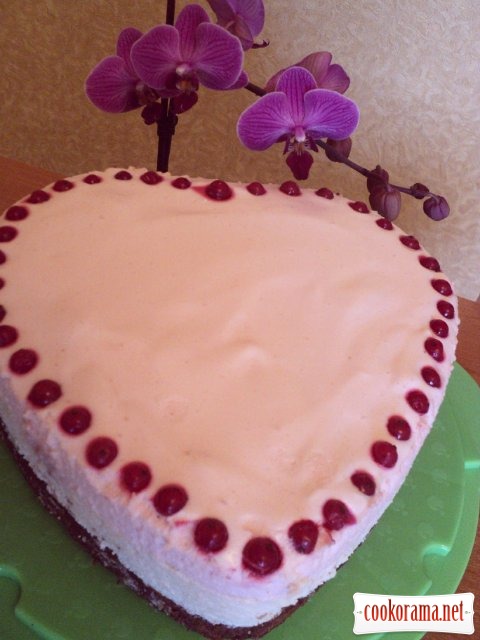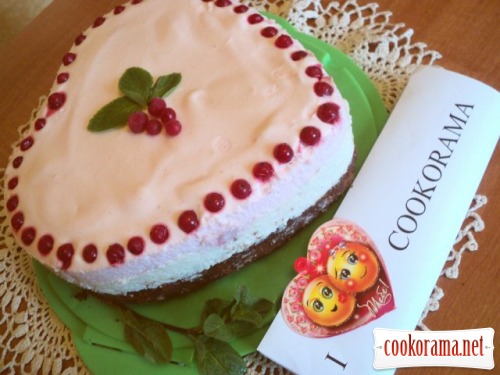 Remove finished cake from form. Decorate as you wish.
Bon Appetite!