Cake "Count`s ruins"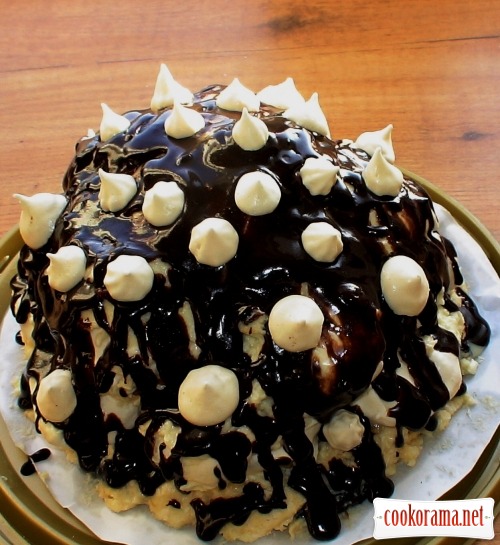 Ingridients
Meringue
4 шт.
200 g.
Cream
200 g.
200 g.
1 tsp.
Cake without dough (of meringue).

Preparation
Mix whites with few drops of lemon juice and sugar powder to stable peaks. Spread meringues with tea spoon on covered with parchment baking sheet. You can squeeze few of them with culinary syringe to decorate cake. Bake (dry) at 90-100℃ for 1,5-2 hours. Leave it in turned off oven till complete cooling.
Mix butter with condensed milk (you can add cognac or cocoa to taste).
Assemble the cake, dipping meringue into the cream and shifting with prunes and nuts.
Pour on top black chocolate (I got chocolate glaze).