Cream cake with candied fruits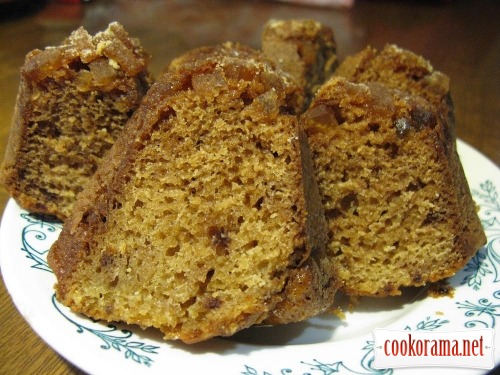 Ingridients
200 ml
200 ml
400 ml
2 шт.
1 tsp.

candied fruits (from watermelon peel)

100 g.
Preparation
Grease form for cake with butter, sprinkle with flout, put in the fridge.
Turn on the oven, heat at 180 — 200℃.
Mix eggs with sugar.
Add cream, mix well again.
Add flour, mix well.
Finely chop candied fruits and add in dough, also soda and lemon acid.
Mix and pour dough in form.
If you wish, who love nuts, sprinkle bottom of form crashed by hands nuts, I think it`ll be tasty.
Bake for 30 min.
Let it cool and remove from form. Cake is removed well, only candied fruits from the bottom removed not fully, but that`s OK, you can then stick them in place, mine stuck in two places, but it is not visible in photo

Decorate as you wish, I sprinkle wth cookie crumbs, it`s a pity that I didn`t have nuts than. Powder melts.
Very tasty cake, especially where in one bite was piece of dough and candied fruits

Instead of cream you can take the milk, yogurt, kefir.
Bon Appetite