Colorful cake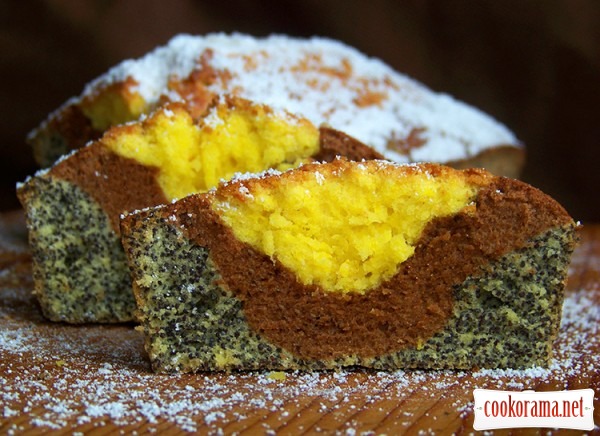 Ingridients
1 glass
125 g.
0,75 glass
3 шт.
2 spoon
1 tsp.
0,25 glass
0,25 glass
1 spoon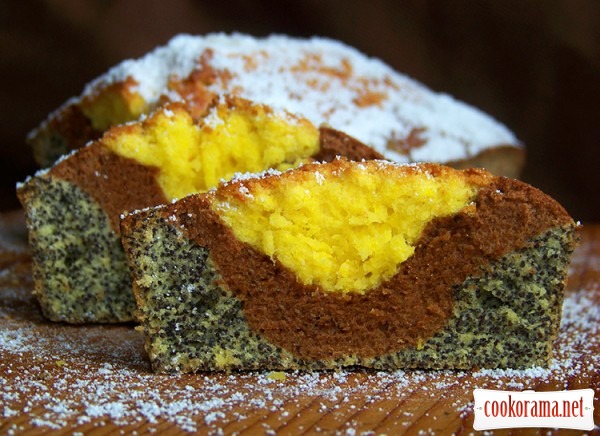 Recently (and at last!) I came across the book «Culinary secrets of sister Olga.» As stated in the introduction to it the book — a unique collection of recipes that laid sister Olga — Servant of Mary Immaculate. I heard a lot of very positive feedback about these recipes, and now add to them mine. Several times already baked colorful cupcake. Savor — excellent * THUMBS UP * and will satisfy the most fastidious gourmets, because combines poppy, coconut and cocoa. I took the recipe as a basis, we can safely experiment with additions. For example, next time be sure to add in some layer of crushed nuts.

Preparation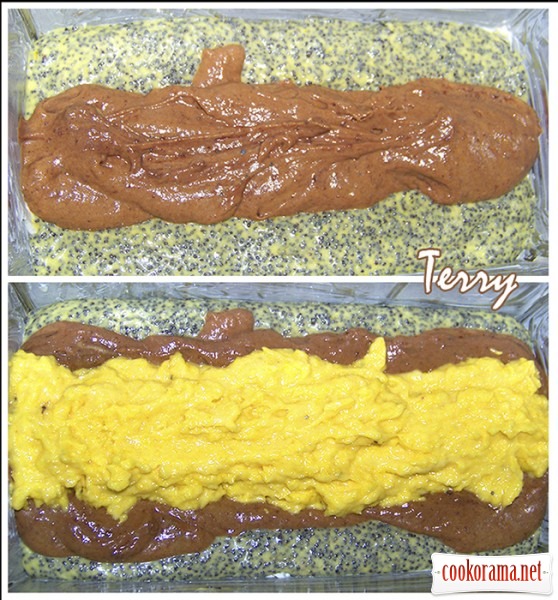 Mix margarine with powdered sugar, add one egg yolk. When the mass is already well mashed, gradually add the sifted flour with baking powder, butter and continue to pound. At the end easily knead with mixed into a thick foam whites. Divide the dough into three parts. Add to one dry poppy, in second — cocoa, in third — coconut (I got homemade egg + yellow chips, so the color turned bright yellow).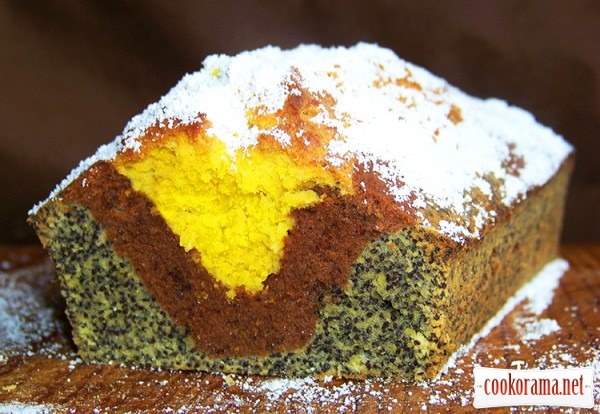 Grease oblong narrow shape (I got 17 x 8 сm in size) with lard or cover with oiled paper and spread evenly with spoon at the bottom dough with poppy. In the middle along the shape make recess in which lay dough with cocoa. Again, make indentation in dough with cocoa and spread into it dough with coconut. Bake at 200-210℃ for 40-50 min.
Glass — 250 ml.