Easter cake "Very good"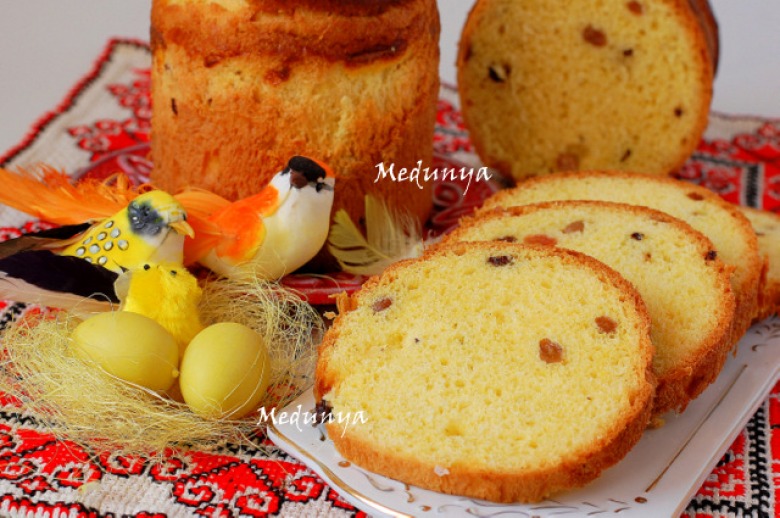 Ingridients
6 шт.
200 g.
75 g.
150 g.
100 g.
20 g.
75 g.
150 g.
5 g.
5 g.
60 g.
750- 1000 g.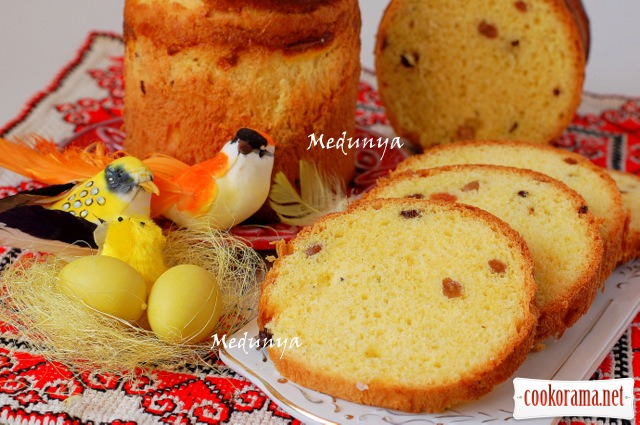 Very tasty Easter cake — gentle, fluffy, yellowish. Has avery balanced taste.

Preparation
Heat milk to 35-36 *С. Add yeast and 2-3 tbsp of sugar,2-3 tbsp of flour. Put in warm place for 15-20 min.
When it rises add turmeric.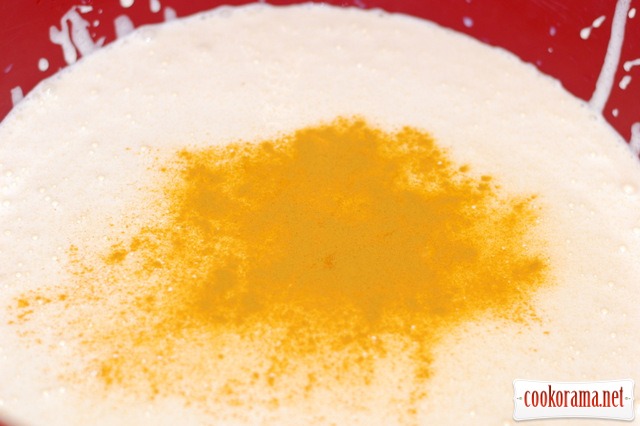 Add sour cream, melted and cooled butter.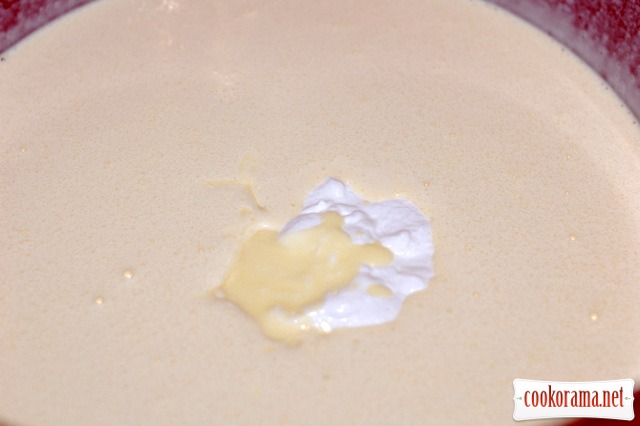 Add mixed with sugar yolks, washed raisins, candied and vanilla sugar, salt.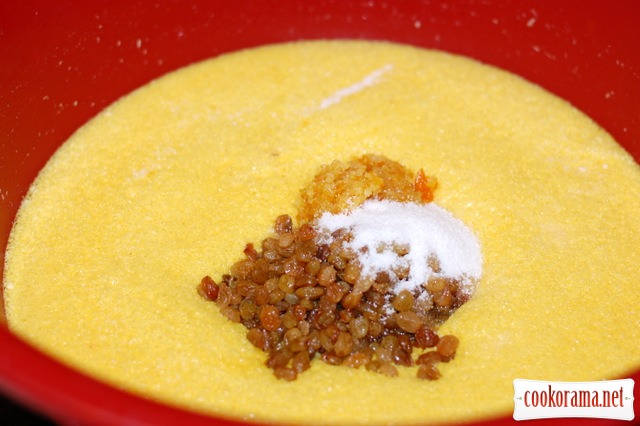 Gradually adding flour knead soft dough. Flour can be used more or less — it all depends on the manufacturer of flour, grade, moisture of flour. Knead not less than 15-20 mni.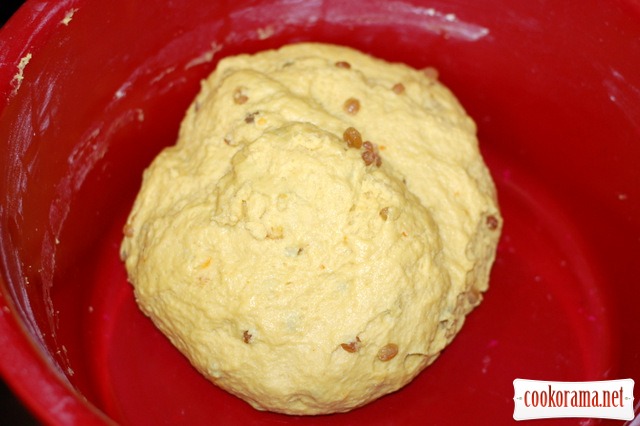 Cover with towel, put in warm place for 1-1,3 hours,till dough rises in 2-3 times. On top put consecrated willow.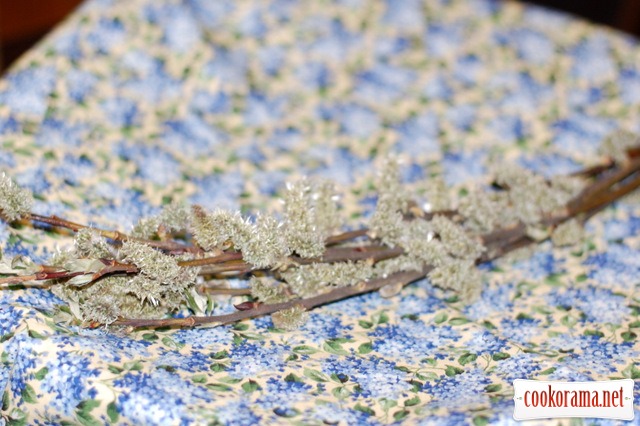 The dough rose.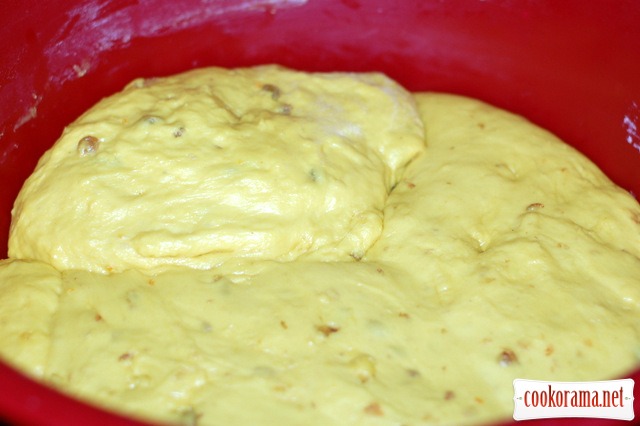 Make balls, spread in greased with butter forms at 1\\2 of height and in warm place, to rise at 3\\4 of height.
Smear the top with yolk. Bake for 45 min at 180℃.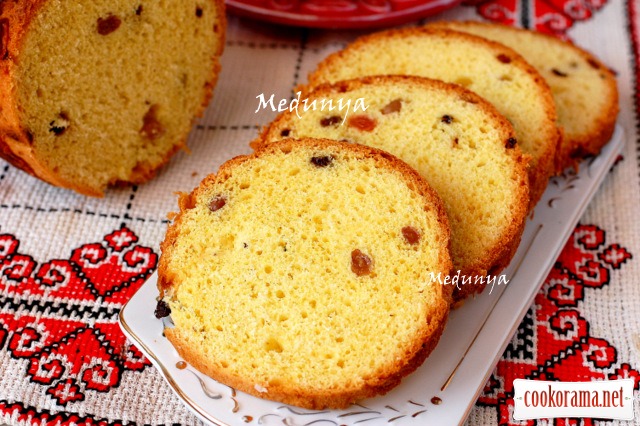 Bon Appetite!