Cakes 'With Love'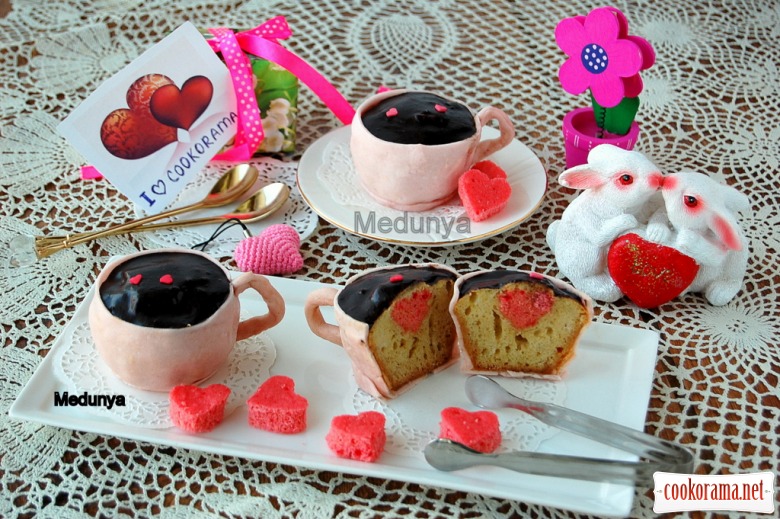 Ingridients
Cakes
4 шт.
0,5 glass
15 g.
2,25 glass
1,5 glass
2 tsp.
0,5 tsp.
1 glass
Additionally for
3 spoon
2 tsp.
2 tsp.
Pink cream
200 g.
7 spoon
3 spoon
15 g.
Cream for mastic
100 g.
1 spoon
Glaze in a cup
50 g.
1 spoon
1 spoon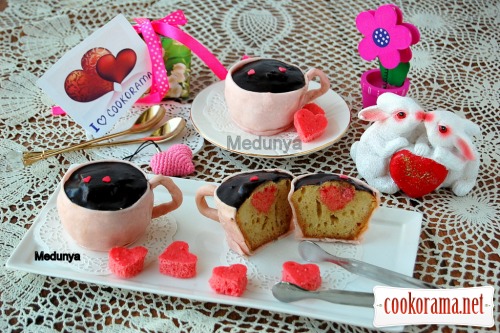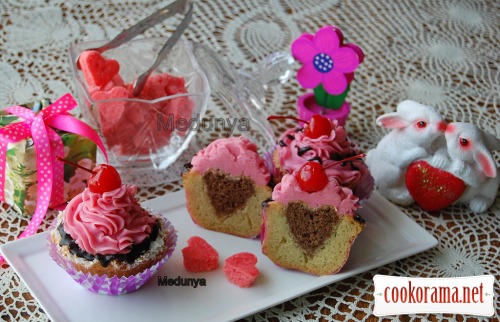 Such wonderful cakes with nice surprise — a heart inside, will be a good decoration for any romantic dinner. And cooking is not difficult, it will guaranteed surprise your loved one. I give three options of preparing such a surprise: troublesome, fast and useful. Choose to your taste.

PREPARATION
Since I wanted to try two options of cakes` preparation at once: with artificial and natural dyes, or divided all products in half and made two similar portions. So. Mix butter with sugar into fluffy mass.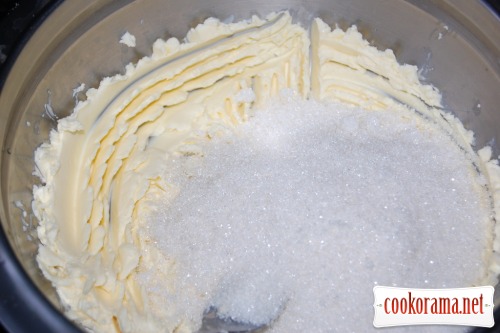 Add eggs, mixed with milk and mix well.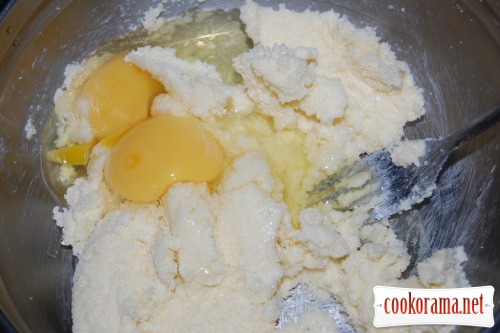 Add dry ingredients: sifted flour, mixed with salt and baking powder.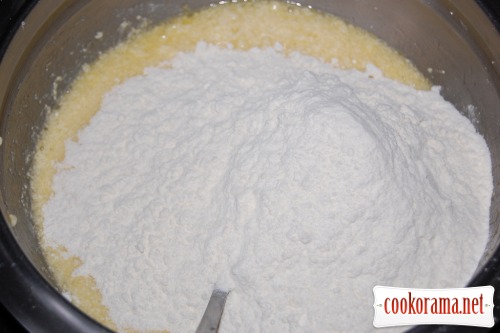 Grate beets finely.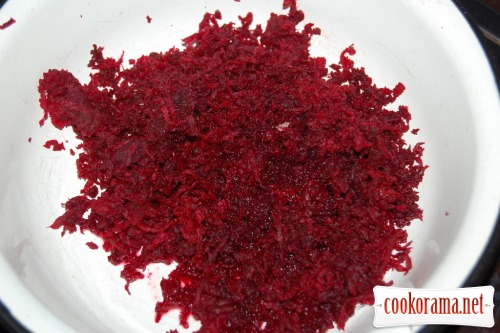 Pour third part of dough in separate bowl and add beet juice (squeeze through a sieve).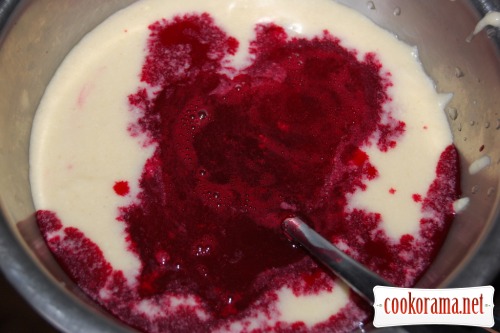 And cocoa.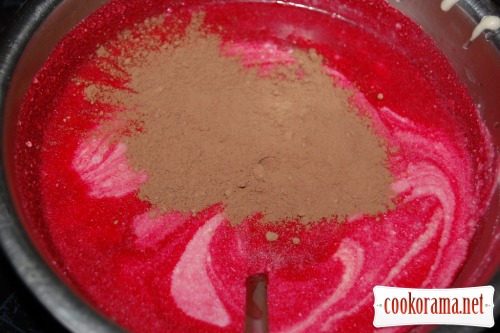 Pour resulting dough in small, covered with parchment paper form (I got -12х12 сm) and put in the oven at 180 ℃ for about 15 min (match should come out dry). I would like to bring to your attention — what a rosy dough I gave the oven.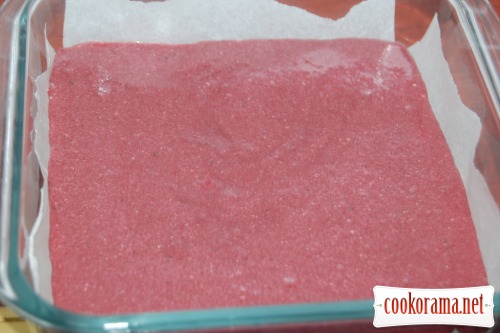 And what I received from it in 15 minutes? Dark dough. Nothing left from rosy color. It became pure chocolate with only a slight maroon tint.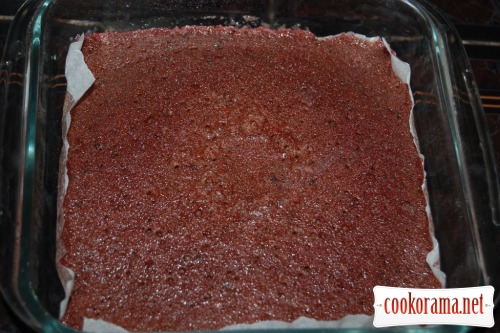 Well, do not worry. These сakes we will bake and immediately going to do next «with pink heart inside.» Cut with mold «heart» of baked biscuit blank. Here, what is important — that your hearts then placed into molds, where you plan to bake the сakes, so see for yourself.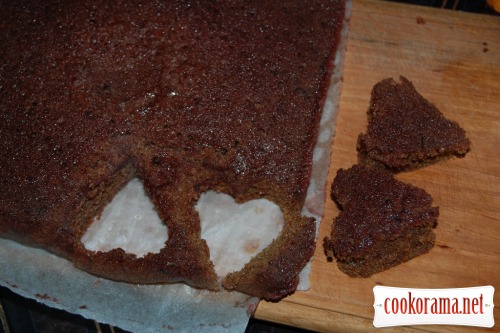 Spread in the prepared molds 1 \ 3 volume of dough, then in the middle spread carved hearts and pour batter on top. Here is one very important momemt: point on the paper form place of the future location of the cake cut, so that in result you cut where necessary and turned out heart.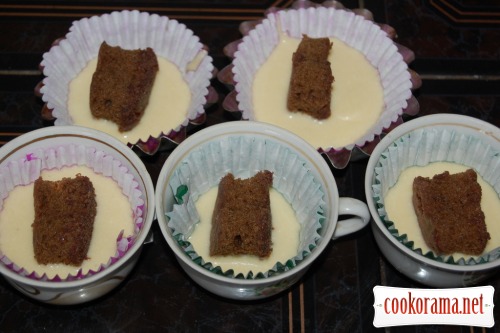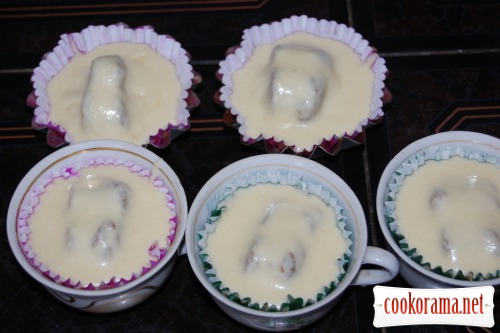 Bake for about 15 min at 180 ℃.
  Make again the same portion of dough for rosy hearts. Again, separate third part and add some red food coloring.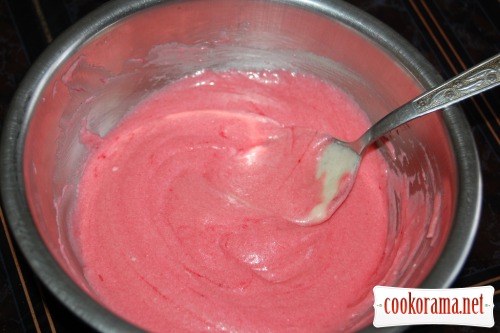 Bake in form 12х12 сm to readiness for about 15 min at 180 ℃.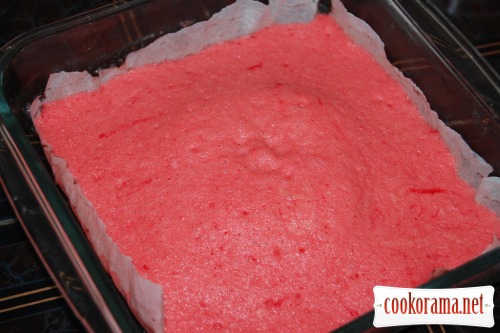 And cut out hearts. This time I made smaller form of heart, because cakes itself we planned to get smaller.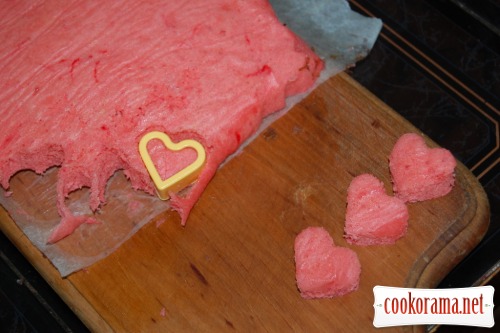 And again, spread at bottom of form some dough. Carefully put cut out heart, not forgetting to remember the orientation of heart in mold. Denote all well. On top of heart — dough. Bake for 15 min at 180 ℃.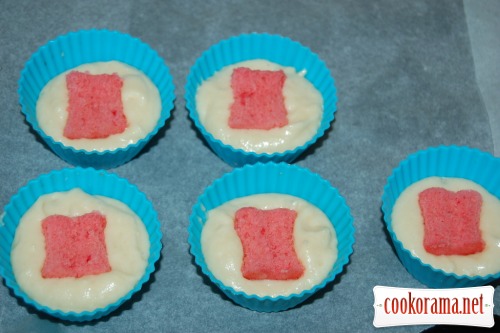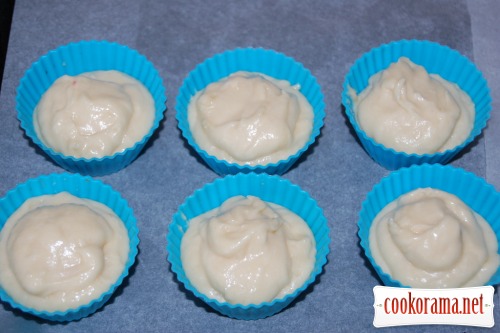 Meanwhile, prepare mastic to prepare «cup with hot chocolate» for a loved one. We put a few pieces of marshmallow and a piece of butter in the microwave for 30 seconds at full power.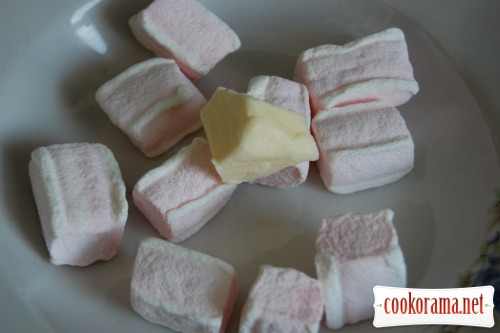 Marshmallows swell well during this time.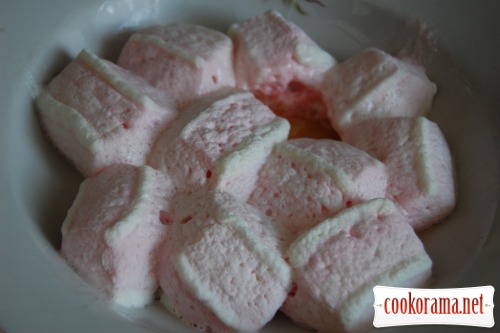 Stir marshmallow with powder until dough is similar to placticine.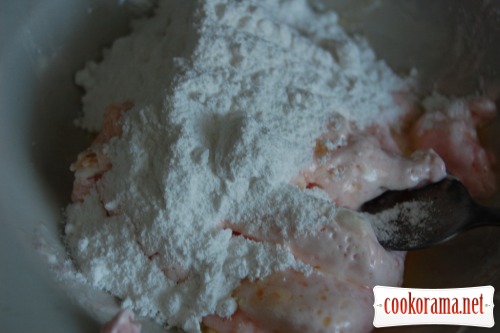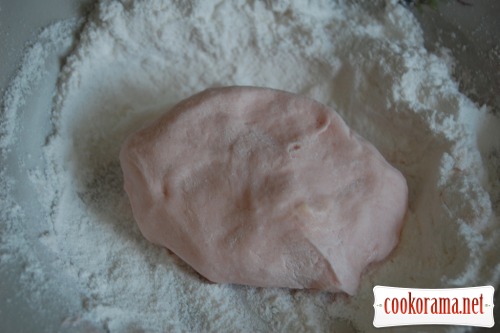 For a mastic cream mix butter with condensed milk.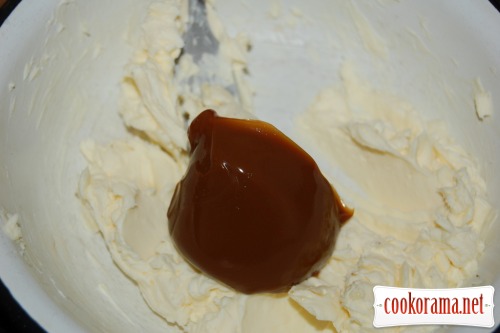 Cover cakes with layer of cream on the side and send in the refrigerator for 15 minutes. Meanwhile, roll out thinly on a lightly powdered board mastic and cut out rectangle, the length must cover our cake completely, and in height — so that it will be possible to bend over the bottom of «cup» and is seen on top of the cake.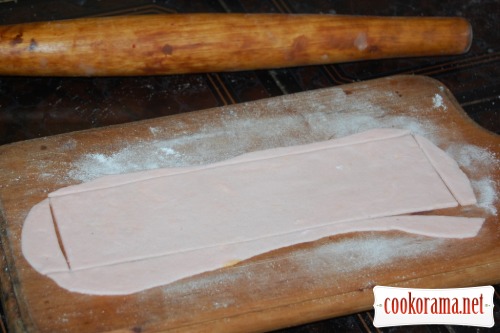 Cakes are wrapped with mastic, forming the outlines of «cups». Do not forget to form from thin plait of mastic a «handle.» Fasten it to the cup on small wooden skewers. On top in cup pour «hot chocolate» and spread 2 heart — a landmark where to cut. Just moving with a knife between the two hearts, you will see the heart in cut of cake.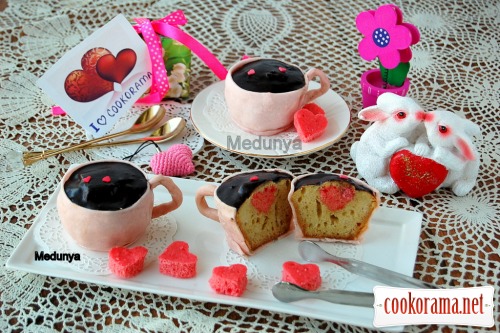 For the «lite» version prepare beautiful pink cream. And it is quite natural and beets this time did not fail me. Mix butter with powder, vanilla sugar and beet juice into fluffy mass.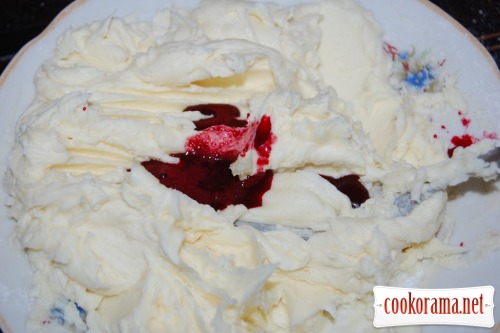 And with the help of culinary syringe with a nozzle «star» squeeze flirtatious hill, on mountain of cake, not forgetting to put the cherry on the top.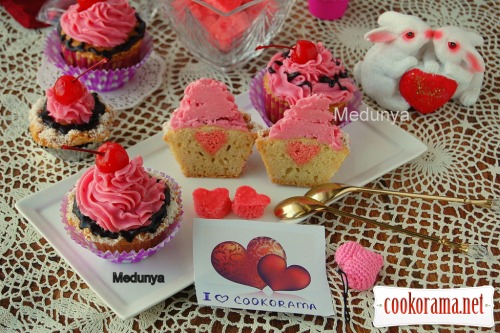 And the third option — useful: chocolate-beet heart, but useful and beautiful pink-beetroot cream (delicious by the way, beet is not felt).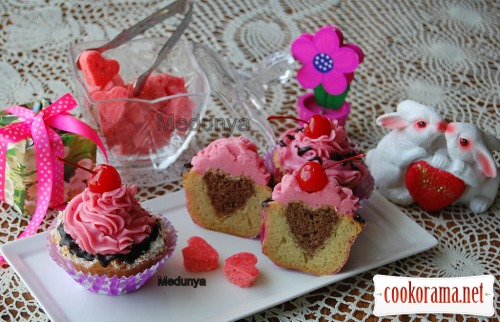 On Valentine's Day seems that love is all and in all. Today I managed to take a picture of my cats, magical and loving eyes looking through the window at his chosen one, the one and only. So wished.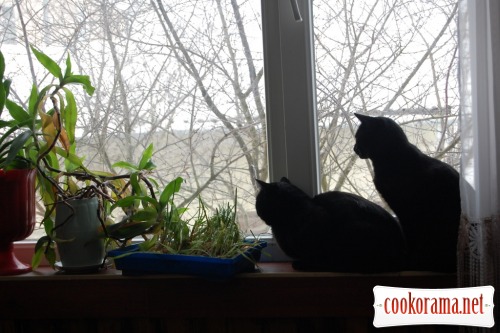 If you look closely, outside is sitting on the windowsill, this wanted and loved by my cats «love.» And also looking at cats and not against similar to «eat by eyes.» Valentine's Day does wonders. Love in one word!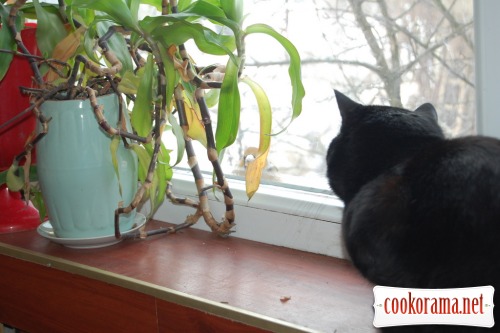 Happy Valentine's Day to all!!!