Air lemon cake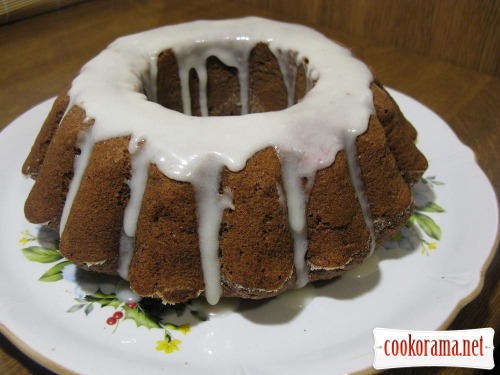 Ingridients
5 шт.
130 g.
120 g.
1 tsp.
0,5 tsp.
80 g.
1 шт.
Preparation
Mix yolks with half of sugar.
Add apple puree and curd, mix it.
Or melted margarine, juice and lemon peel.
Add flour, soda and cinnamon (vanillin), mix it.
Mix whites in foam. Add sugar and mix well.
Add into mass, mix it.
Grease form with butter, sprinkle with flour.
Pour dough.
Bake for 30 min at 180- -200 C.
Cool it and remove from form.
Decorate as you wish, I poured with glaze from lemon juice and powder.
Bon Appetite

Cake should be lighter, my flour is not very good, and also influenced apple puree and cinnamon.
Cake is really airy, pressed like a sponge.