Sweet buns with topping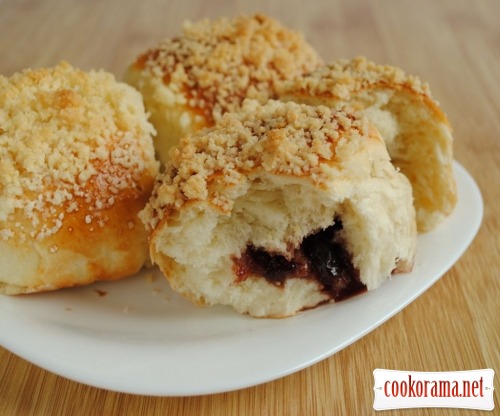 Ingridients
Dough
200 g.
2 шт.
35 g.
60 g.
10 g.
5 g.
10 g.
500 g.
Filling
Topping
30 g.
2 spoon
2 spoon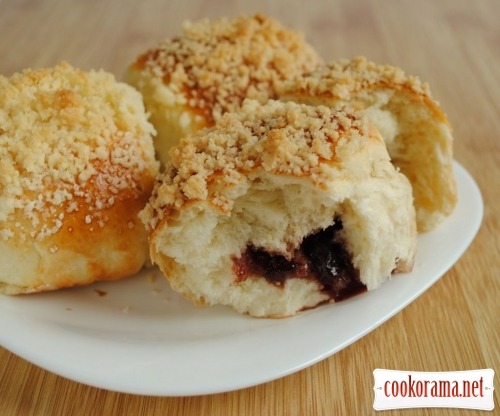 I published recipe of these buns long time ago on other sites, this time just new photos.

Preparation
Dough is by this
recipe
, it never let me down.
Rub with hands into crumbs 30 g of butter, 2 tbsp of sugar, 2 tbsp of flour.
Put the dough on the table, divide into 9-10 pieces, form a cake. Put some jam inside, pinch the edges.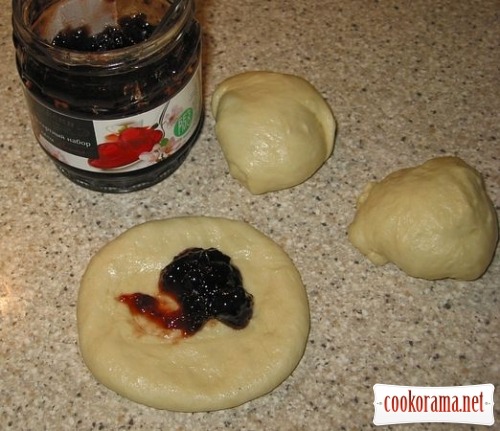 Put buns in a form, covered with greased baking paper.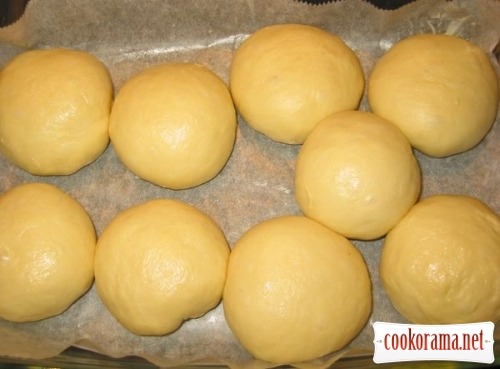 Cover with foil, put in a warm place for 20 min. Heat the oven at 180-200℃.
Grease the buns with egg, powder with crumbs.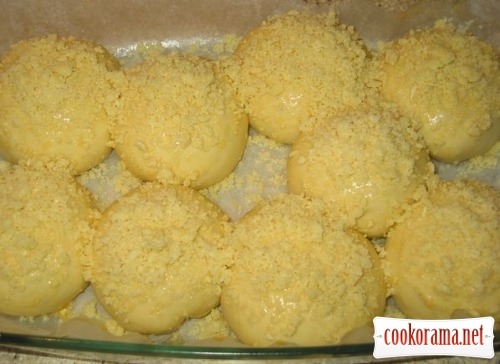 Put in the oven and bake till golden brown.
Cool the ready buns.
Bon Appetite!