Sweet buns on whey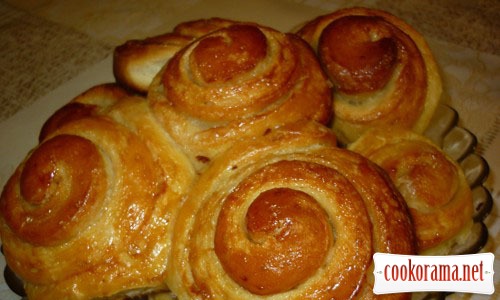 Ingridients
200 ml

eggs (2 into dough + 1 for greasing)

3 шт.
11 g.
100 g.
2 spoon
1 шт.
150 g.
1/2 tsp.
500 g.
Recipe for sweet buns on whey:

Preparation
Heat whey, pour yeast. Stir it. (Instead whey can be safely used milk or kefir)
Melt butter.
Whisk eggs, pour sugar and vanillin. Whisk again.
Add to whey molten butter, stir it.
Add oil and mix eggs with sugar. Stir it.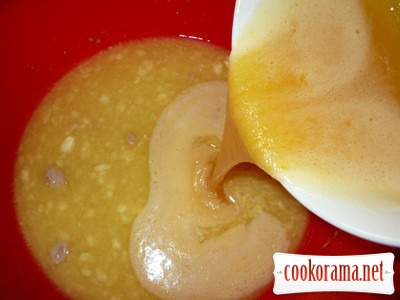 Gradually add flour.
Knead well. Dough should be soft and elastic, after well kneading it shouldn`t be sticky to hands.
Put dough with bowl in warm place, to rise.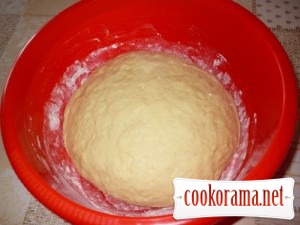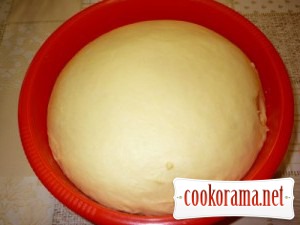 Knead dough twice, after that start baking buns.

Start to mold)

Divide dough in two parts.
Grease table with oil (working surface).
Roll layer of dough, grease surface with molten butter (or oil).
Sprinkle sugar (cinnamon or poppy seeds).

Make roll and cut in pieces.

Grease baking sheet with butter.
Spread buns, grease with mixed yolk, let them rise for 15-20 min.

Bake sweet buns on whey in heated to 180℃ oven for 20-30 min. (till golden brown).Enjoy your tea!