Pampushki with garlic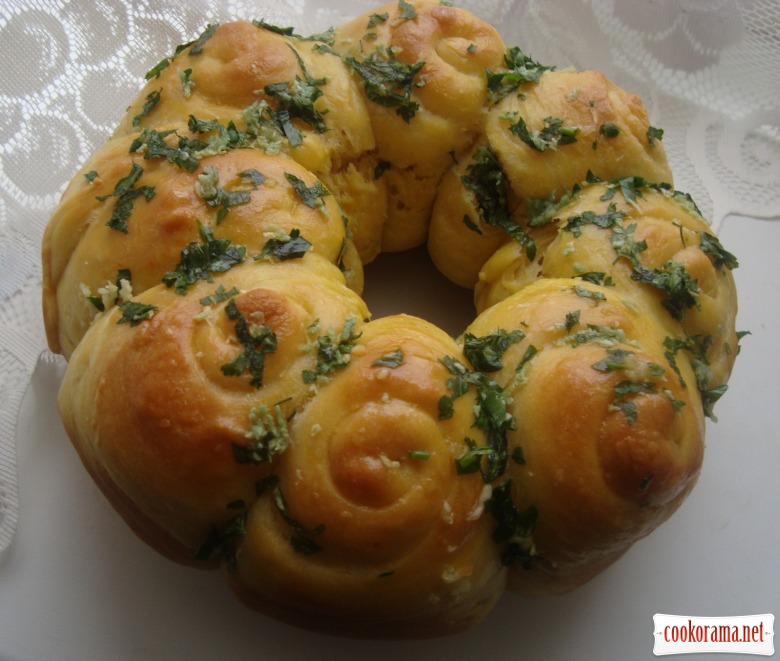 Ingridients
200 g.
400 g.
40 g.
20 g.
20 g.
5 g.
80 g.
3 шт.
3 шт.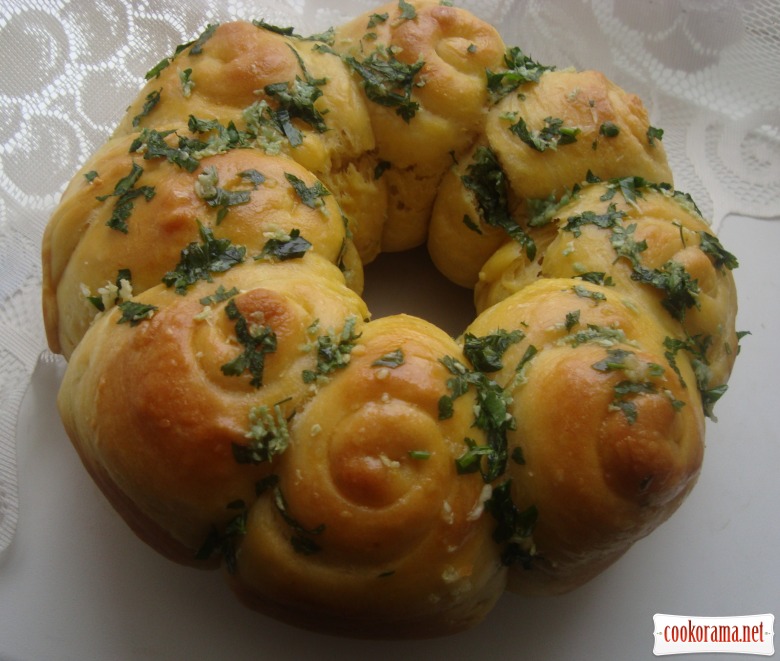 Also add to recipes of pampushki mine!

Preparation:
Mix sour milk, margarine, sugar, salt, 2 eggs, yeast, heat a little, margarine will dissolve. Add half of lour. Put n a warm place for 20 min, for dough to rise.
Add 2 tbsp of oil, rest of flour. Knead dough. Put for 1 hour in warm place to rise.
Take dough with oiled hands, for dough not to stick.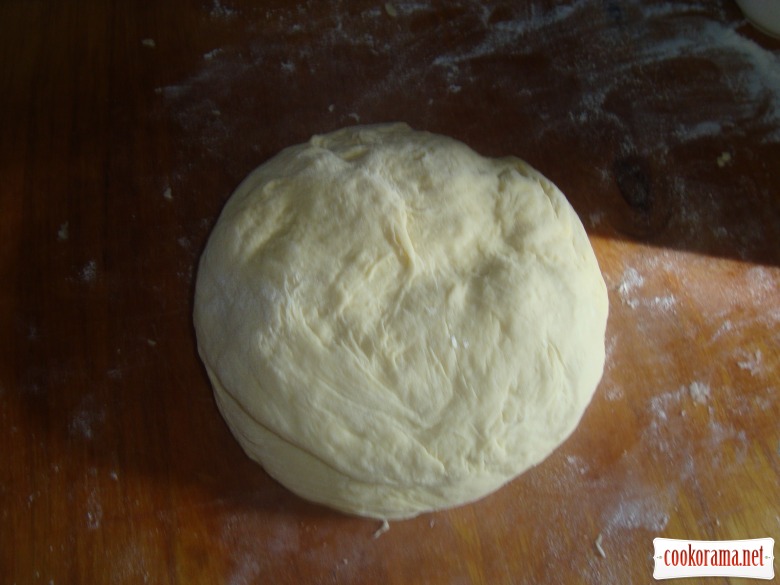 Divide into 8 parts (generally can be divided as you like).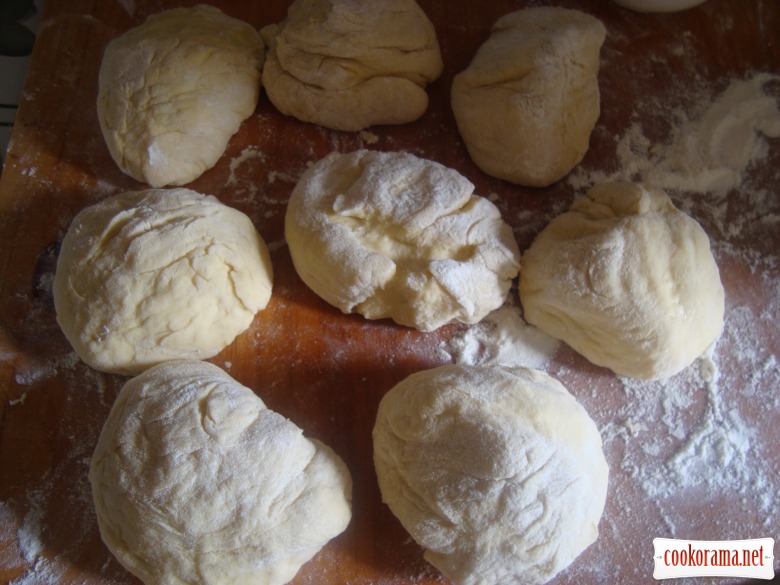 Make a «roll» from each. Spread in baking form. I made a wreath.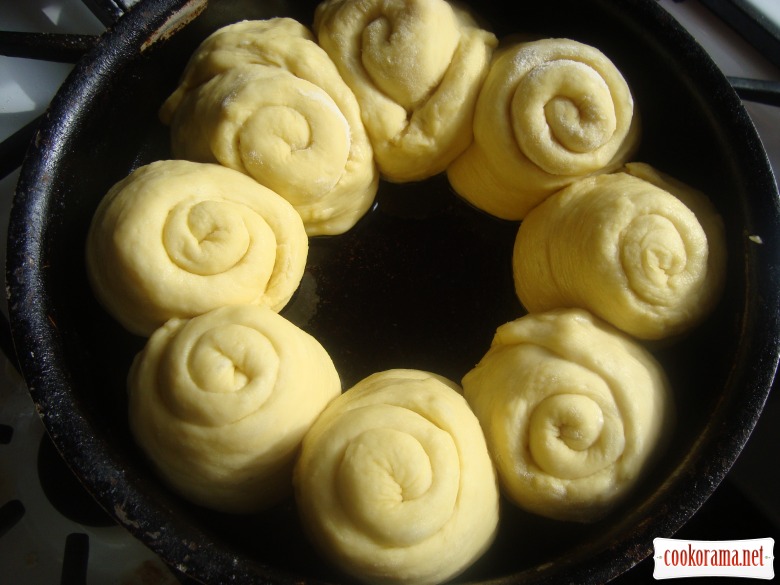 Let it stay, covered with towel for 30 min,for pampushki to rise.
Grease them with one egg. Bake in the oven at 180-200 C about 40 min till brown.
Press the garlic, chop parsley, add 2 tbsp of oil. Grease pampushki from all sides.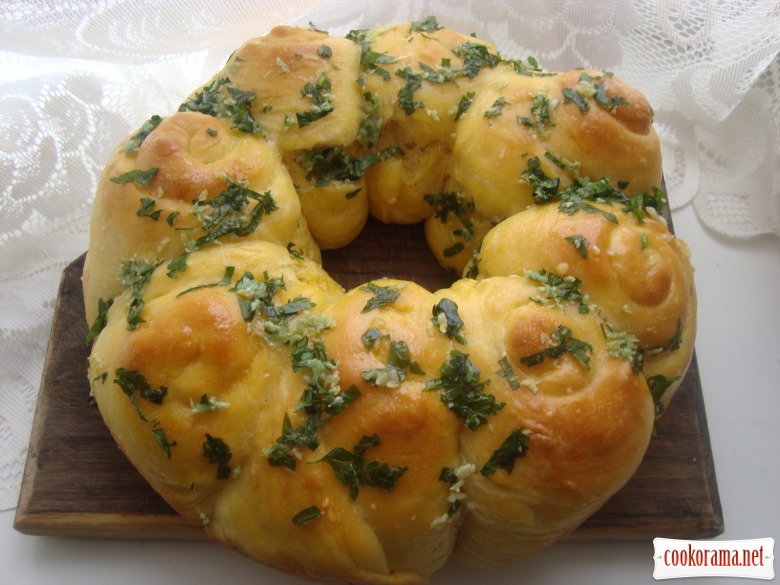 Serve with borsch!
We had solyanka for dinner, pampushki were also good with it!
640

07 April 2013, 07:59