Kashatelli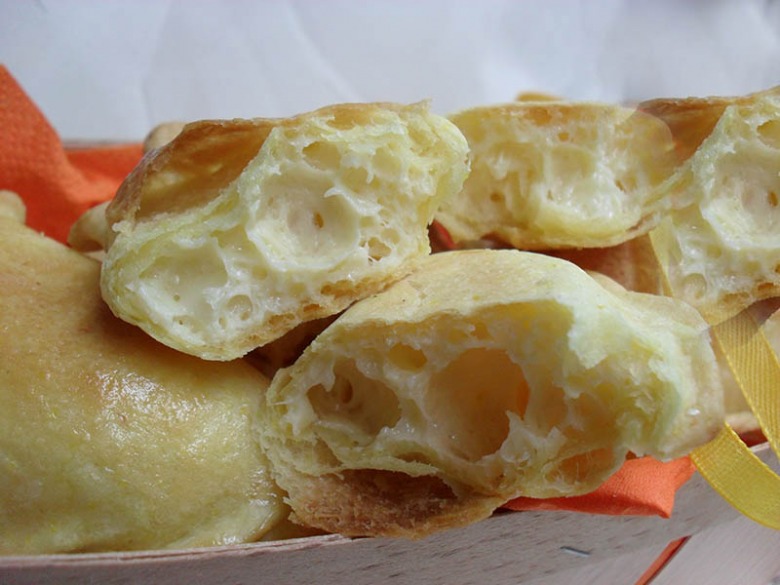 Ingridients
Ingridients
80 g.
100 g.
200 g.
Filling

cheese (grated emmental, kachiotta)

280 g.
4 шт.
Kashatelli — delicious buns with cheese (ital. cascio — cheese). There exist a great variety of them. Made by the recipe from book, which I won and save " Culinary secrets of Italian mother ".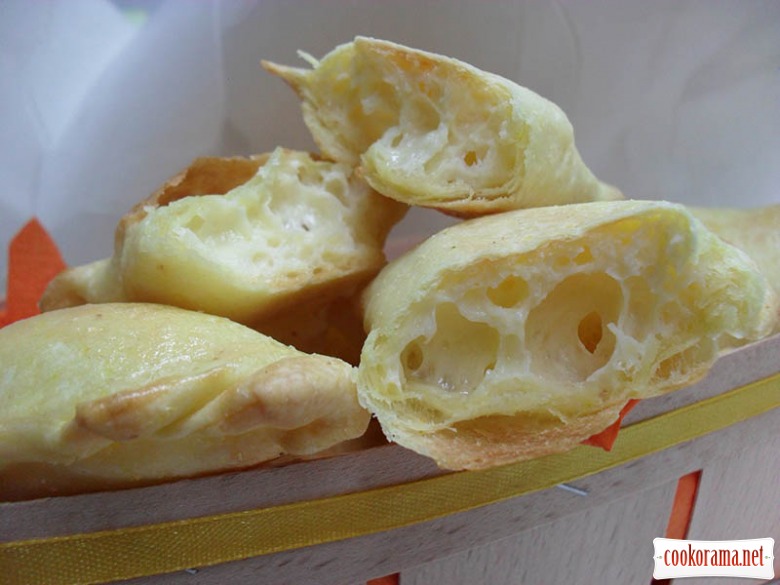 Preparation:
Heat lard in the saucepan on a low heat, then remove from heat and cool. Sift flour and make a hole in center of it. Add salt, lard and water and quickly knead dough. Ready dough should be elastic, dense and shining. Form a ball from dough, wrap it in food film and put in the fridge for 1 hour. Prepare stuffing. Mix egg in bowl. Grate cheese and mix it with egg. Roll a thin layer of cooled dough, trying not to tear it. Cut of round disks with help of molds. On the one part of it spread spoon of stuffing. In the middle of the second half make crossed cut and close with it part of dough with a stuffing. Pinch edges of each bun and spread them on the baking sheet, covered with baking paper. Heat oven at 195°С. Grease each bun with mixed egg. Put them in the preheated oven and bake for 25-30 min.