Larks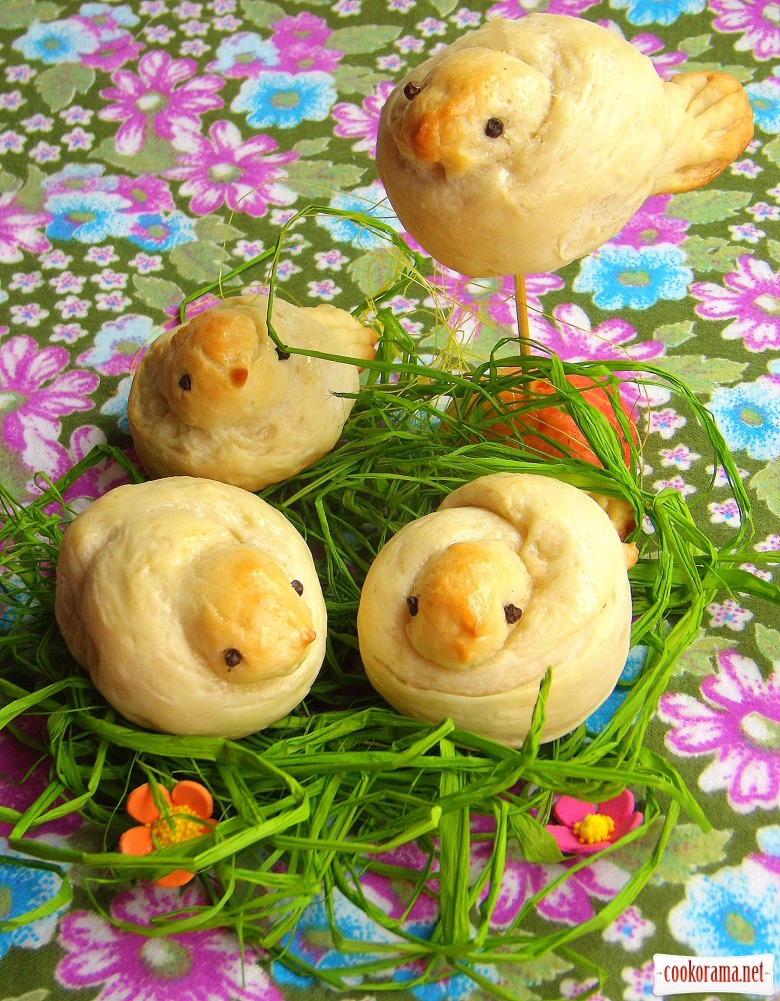 Ingridients
Bater
1 glass
0,5 glass
3 tsp.
7 g.
Dough
0,25 glass
1 tsp.
5 spoon
3-3,5 glass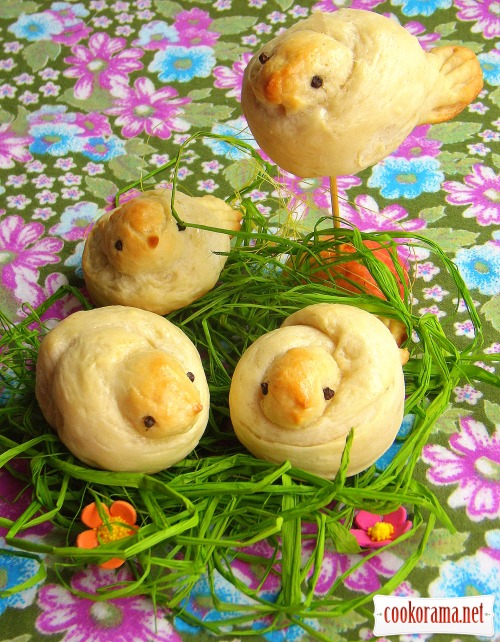 March 22 is celebrated feast — the day of commemoration the Forty Sebaste Martyrs.
But most this day is known as a meeting of coming spring, which bear on their wings migratory birds returning home. On this day was made special buns, which have shape of birds. These buns are called — «Larks».
But since March 22 falls on Lent, dough should be lean — without use of milk and eggs. Although for use of oil is given weakening in honor of holiday.

Preparation
Dilute yeast in warm water, add sugar and flour. Put in warm place, till dough rises 2 ~ 3 times.
Add in dough sugar, salt, pour oil and 2,5 gl of flour. Stir it.
Pour half glass of flour on table, spread dough on flour. Knead, gradually adding flour, till dough becomes smooth, wet, but not sticky to hands.
(From these products turns out 870 g of dough.)
Cover dough with food film and leave to rise.
Once dough increases in 1,5 ~ 2 times, cut it in equal pieces, which are then rolled in balls.
Roll dough ball in long sausage.
Tie sausage in knot.
Pull nose from edge, which is on top, and put eye-raisin. Second — lower – pinch edge with fingers and cut, which are feathers on tail.
Spread all on baking sheet, greased with oil or covered with baking paper.
Grease with sweet water and bake till brown at 180 ~ 200 ° C.
Grease finished larks with sweet water or oil, not removing from the baking sheet, cover with towel and leave for cooling.