Sour cream buns with spring filling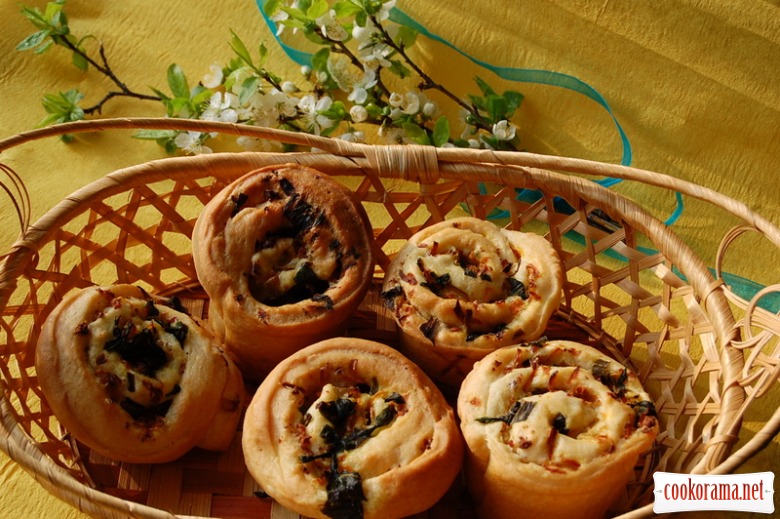 Ingridients
Dough
200 g.
2 шт.
20 g.
40 g.
100 g.
50 g.
100 g.
860 g.
Filling
500 g.
1 bunch
1 bunch
1 шт.
1 шт.
1 шт.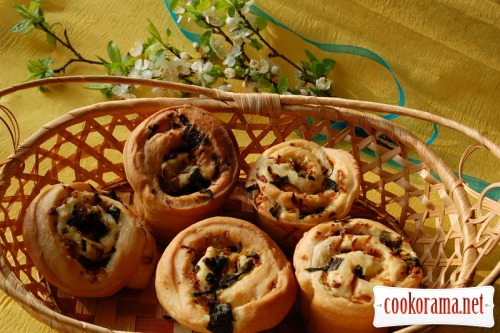 Tasty buns with nice filling. There are two variants of serving.

Preparation
Combine warm milk with yeast, sugar and 5 tbsp of flour. Put in the warm place for 15 min. Add the remained products. Put in the warm place for 1 hour: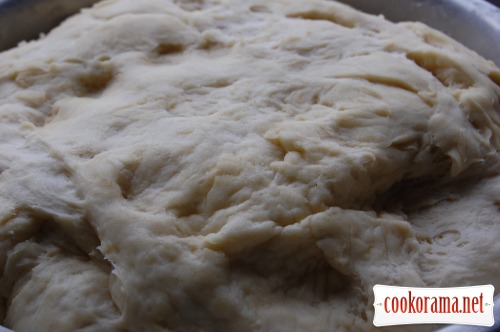 Roll the dough into 1 сm thick, grease with filling. Sauté grated carrots on oil. For the filling chop wild garlic and onion, add the minced meat, egg and carrots. Salt it. Make a roll: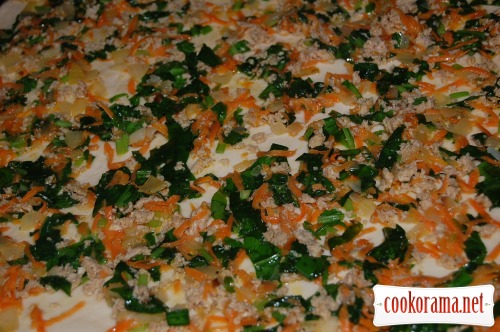 Cut the roll into pieces of 3-4 сm. Put in the warm place for 15 min.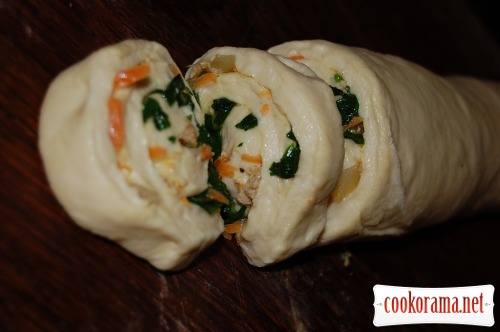 For «steamed» buns put them into a bowl with holes in the bottom (steamer), put in a larger bowl with boiling water on the bottom. Steam for 35-40 min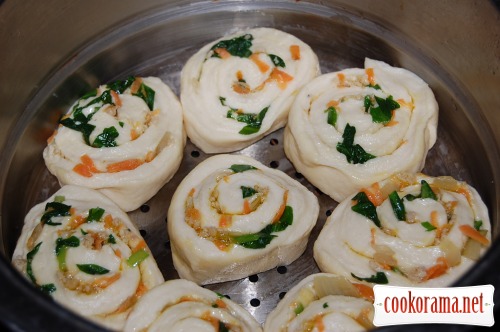 For «oven» buns put rolls perpendicular into molds for muffins. Bake for 25 min at 180*С.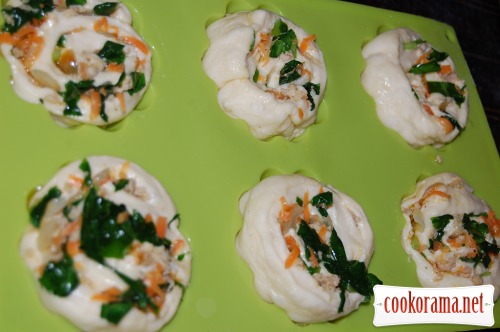 On steam, rolls like this increase and rise. They also called us «buns without crust ».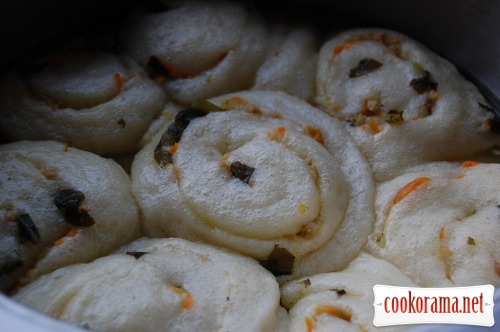 Plump and gentle — you can eat them with your lips.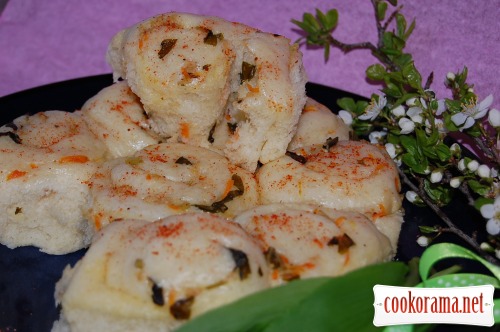 And here are buns from the oven.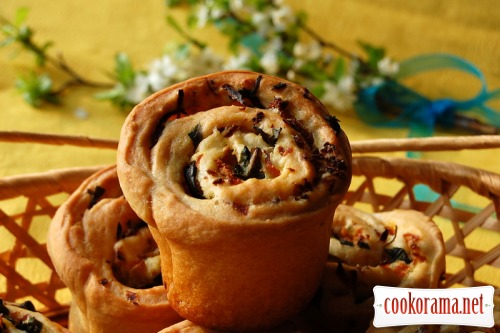 Bon appetite!