Curd bagels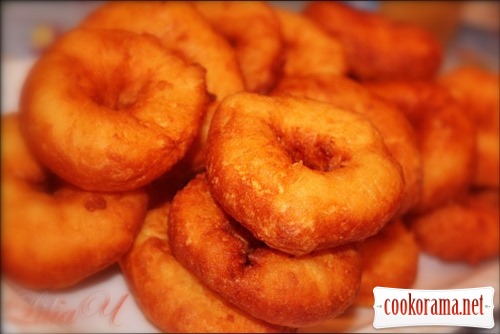 Ingridients
500 g.
1 шт.
1,5 tsp.
2 spoon
10 g.
0,75-1 glass
Preparation
Mix curd with egg, soda, sugar, salt into smooth mass. Then gradually add flour, to get a bit sticky dough. Dough should not be «steep».
Sprinkle table with flour a bit. Deeping fingers n flour, oinch small pieces of dough and form any figures — bagels, balls. Spread them on table, slightly sprinkle ready figures with flour.
Fry in hot oil, in deep fry. Serve with sour cream, jam, condensed milk, etc.
by Vera from jazzedcook