Delicious homemade bagels with sesame seeds:)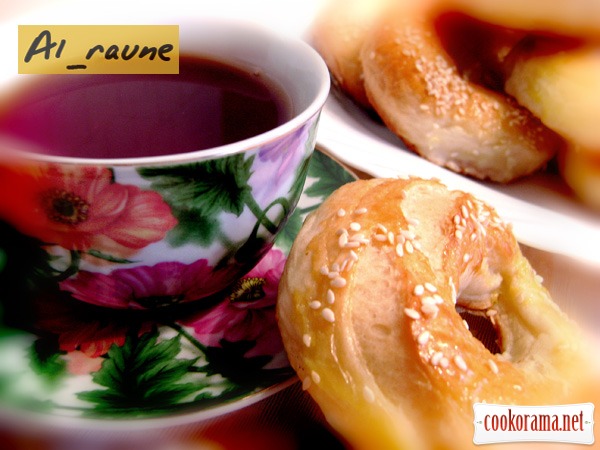 Ingridients
260 ml
50 g.
25 g.
1 шт.
400 g.
2 tsp.
Bagels are very tasty, is there something tastier than homemade baking? Can`t compare with stored

!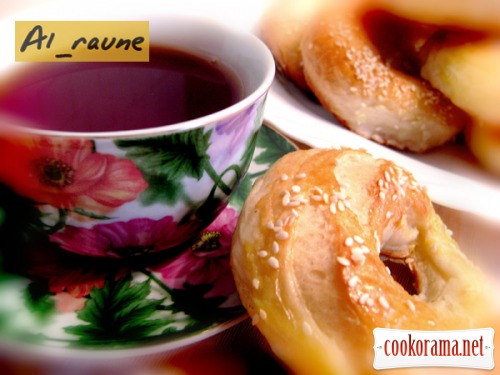 Preparation
Remove boiled milk from heat, add sugar and butter. Once mixture becomewarm, pour yeast and leave n warm place for 15-20 min. After, add salt, flour, white, knead soft dough. Shift dough on surface and knead to homogeneity and elasticity. Put again dough in bowl in warm place, cover with towel, for an hour.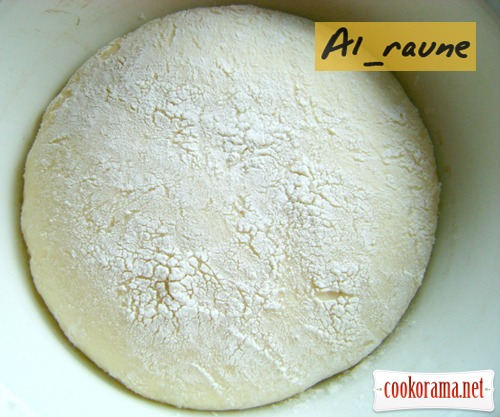 Next, knead dough till last sizes and divide in 17 pieces,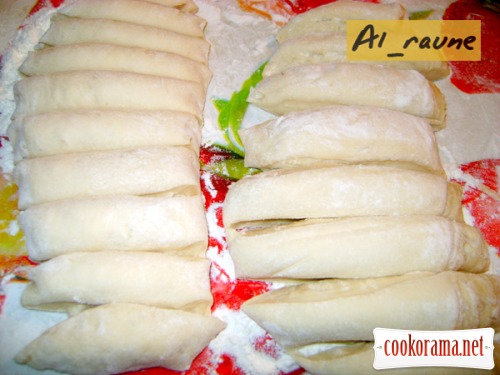 Roll each in sausage and fold in ring. Boil water, put each bagel for 10-15 sec, spread bagels on baking sheet, grease with yolk and sprinkle sesame.
Bake in preheated at 200℃ oven for about 20 min.
Bon Appetite!
Top of recipe "Delicious homemade bagels with sesame seeds:)"
781

07 February 2012, 16:57