Snack "Hedgehog"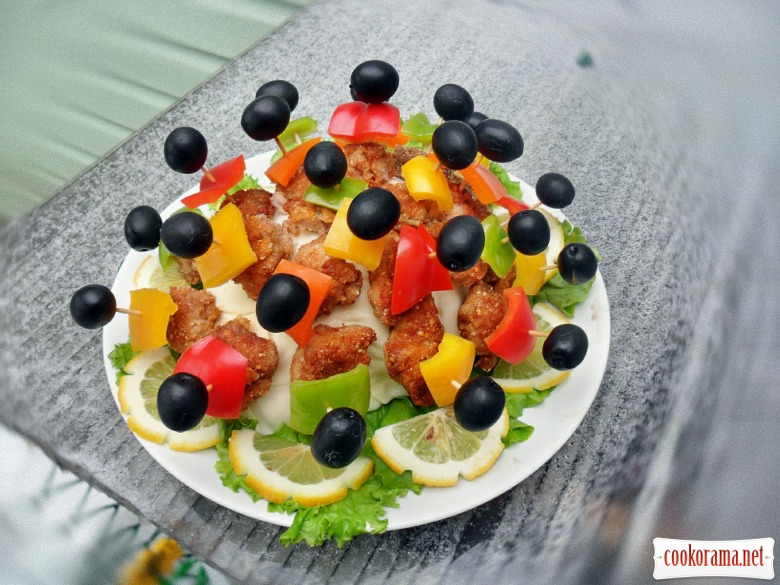 Ingridients
160 g.
1 spoon
0,3 шт.
1,5 spoon
1 шт.
10 шт.
0,3 glass
1,5 spoon

bell pepper (0.2 pc. different color)

4 шт.
1 шт.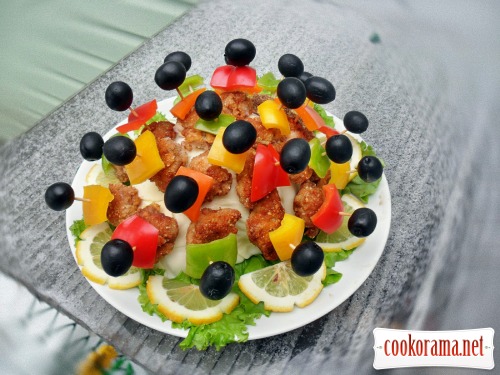 Preparation
Cut chicken fillet in pieces 2 x 3 сm. Add soy sauce, black ground pepper, leave it marinate for 30 min.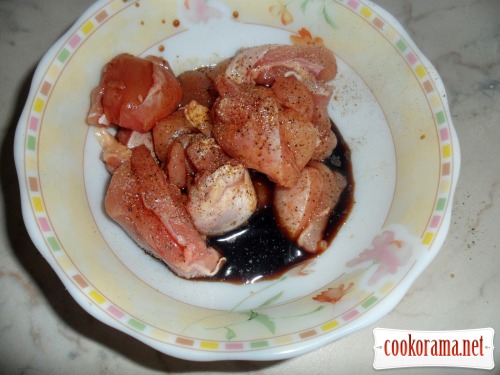 Grate almond finely, stir almond flakes with bread crumbs. Mix egg with fork, salt to taste, pour cream, stir and pour flour. Dip pieces of chicken in egg mixture, then in almond crackers, and fry in oil over medium heat for 5 min.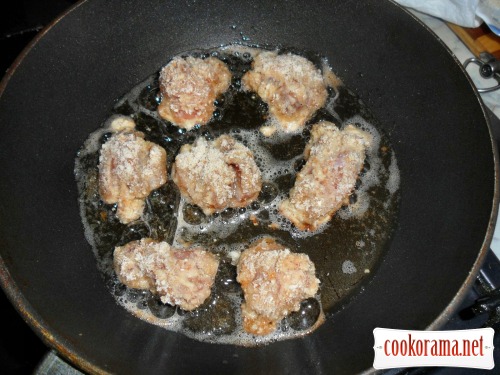 Cut pepper in squares of 2 x 3 сm. Cut third part from cabbage off.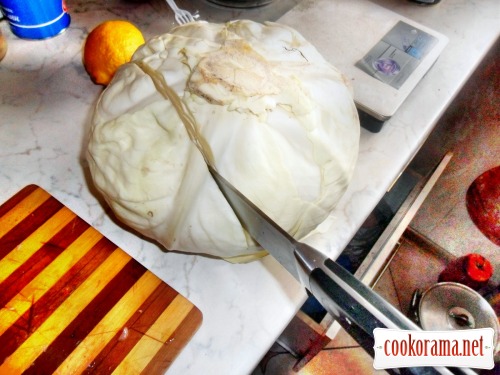 Spread it on lettuce leaves.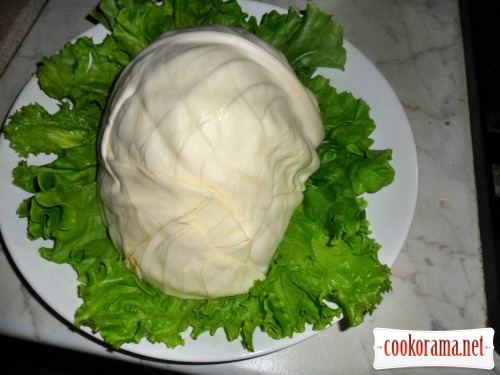 Put on edges lemon slices, stick pieces of chicken to cabbage, then stung square of pepper (try to diversify colors), and add olive.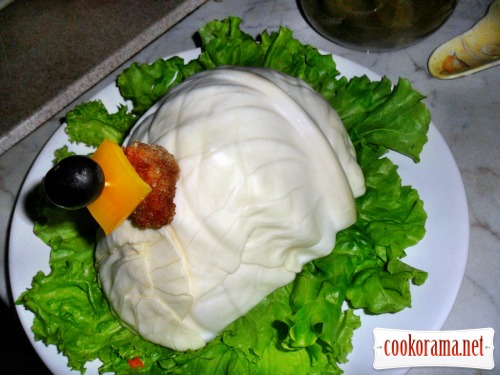 And cover all the " Hedgehog ". Bon Appetite!