Beer snack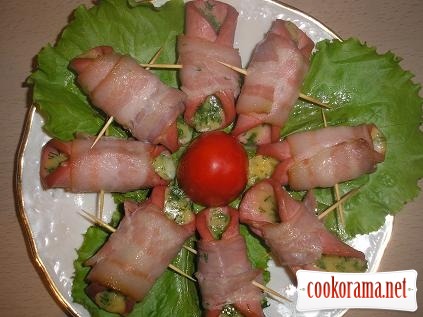 Ingridients

Great beer snack. The author of the recipe is Oksana Klochko, execution is mine.

Preparation
Cut sausage into thin slices.
Grate cheese. Chop dill and mix with cheese.
In sausage slice spread about tsp of cheese, roll in tube, wrap on top with strip of bacon. Fix all this with a toothpick and spread on covered with parchment baking sheet.
Bake at 180 C for 15-20 min.