Carp stuffed with vegetables and quail eggs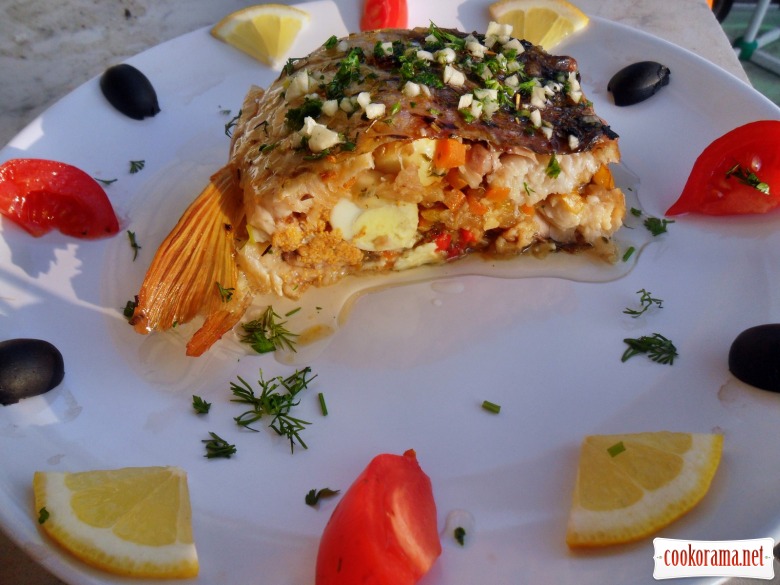 Ingridients
1 шт.
1 шт.
0,5 шт.
1 шт.
1 шт.
40 g.
10 g.
6 шт.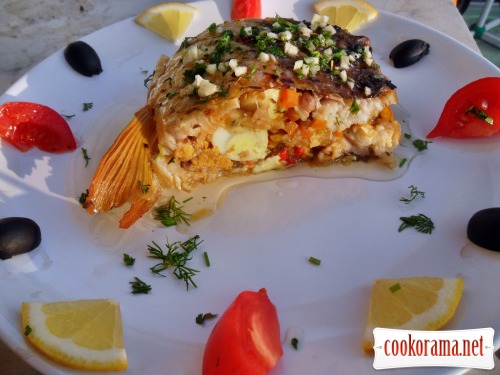 Preparation
1. Let`s make stuffing. Dice the vegetables and fry them in oil. Add salt. When it become golden add bitter, cover with lid and reduce to the smallest heat. Stew for 15 min. Then sprinkle with chopped greens and garlic.
2. Now let`s get a fillet from the fish, or rather stretch out her spine through the back. Cut off sharp spine from a fish. Take a knife and cut on the back, left and right along the spine. Then, with scissors cut the spine at the head and near the tail. Next, separate the meat from fish fins, helping with your fingers, a fork or a knife, pull out spine. Wash well, cut out the gills.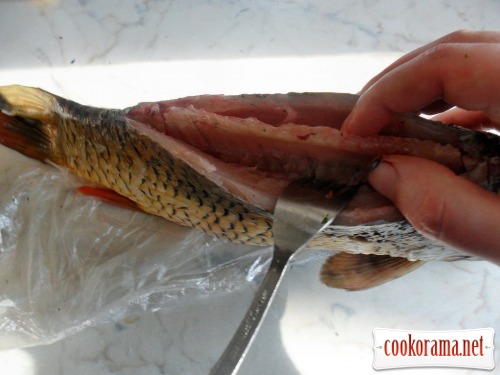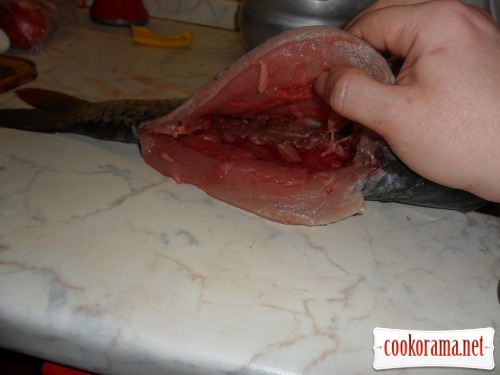 3. Salt the fish inside and out, fill with half of stuffing. Then, quail eggs, and again vegetable stuffing.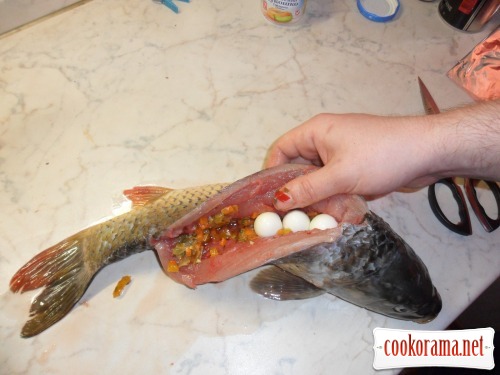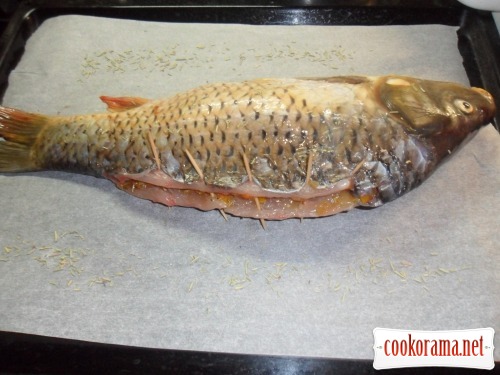 4. Put the cooking paper on the pan, put the fish on it, sprinkle with rosemary along fish and a bit on it. Grease the fish with oil (for crisp) and in the oven for 30 min at 220℃.
5. Before serving pour with marinate (oil, garlic, greens).
Enjoy your meal!