Carp on vegetable "pillow" in sour cream sauce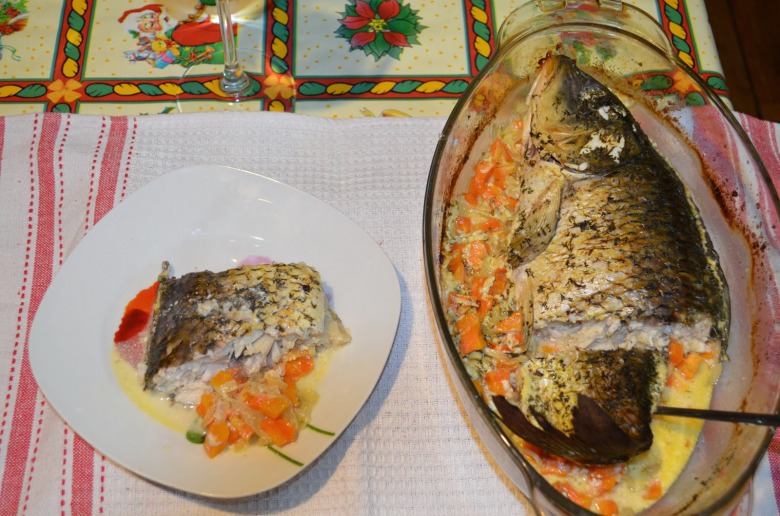 Ingridients
1 шт.
120 ml
120 ml
2 шт.
1 шт.
120 ml
1 glass
I love fish very-very much. I know for sure that I am not one with such tastes

.

Preparation
Clean carp. Wash cleaned fish, rub with salt and spices.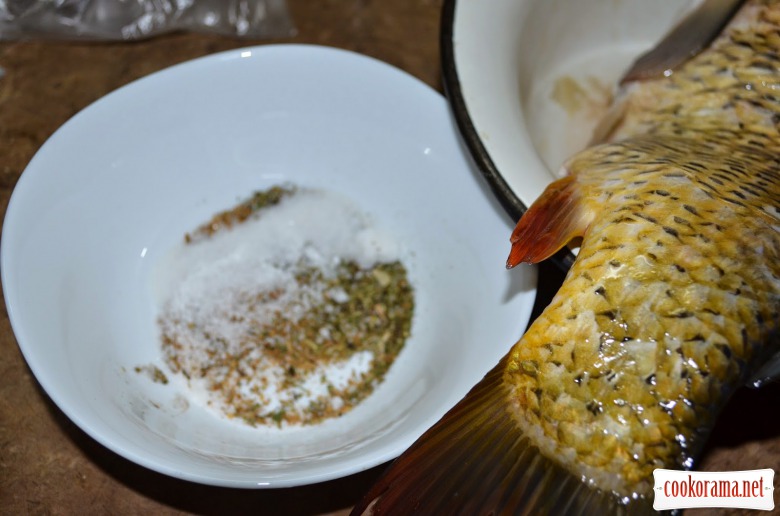 Wrap in cling film and refrigerate to marinate .If you need to bake quickly, you should leave it somewhere in warm place for an hour. If the reserve have unlimited amount of time it is best to leave in the refrigerator overnight.
Right before baking soak fish in a solution of vinegar with a glass of water for 10 minutes. Meanwhile, slice onion, dice carrot and fry vegetables in oil until soft. In form I have glass saucepan, spread the onion and carrots.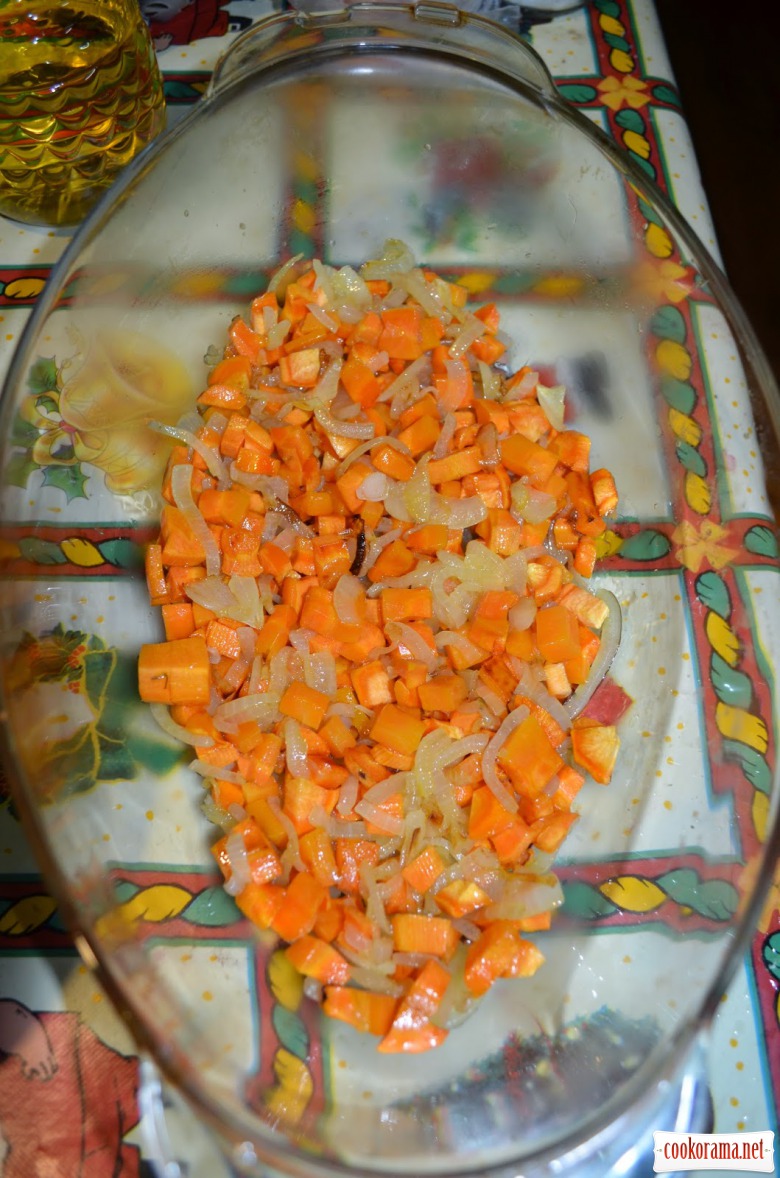 Put fish on top. I also salt it a bit. And pour it with mixture of wine and sour cream, sprinkle with greens.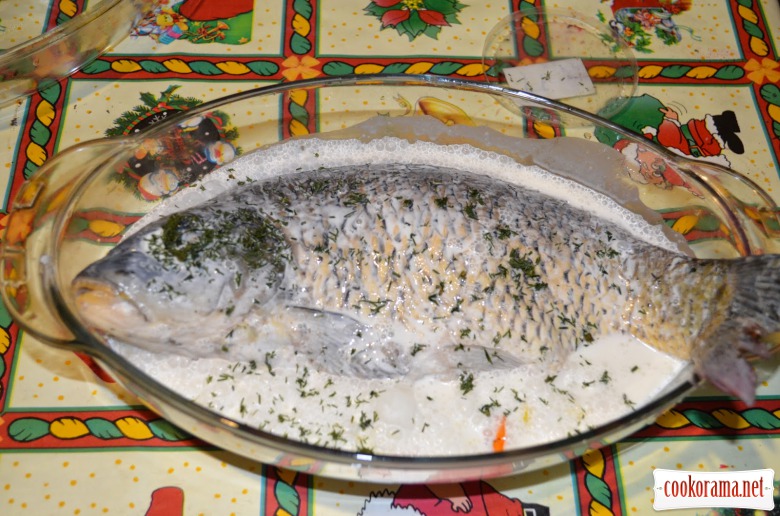 Bake in heated at 180℃ oven, for about an hour. In 10 min before readiness open the lid, to brown the fish.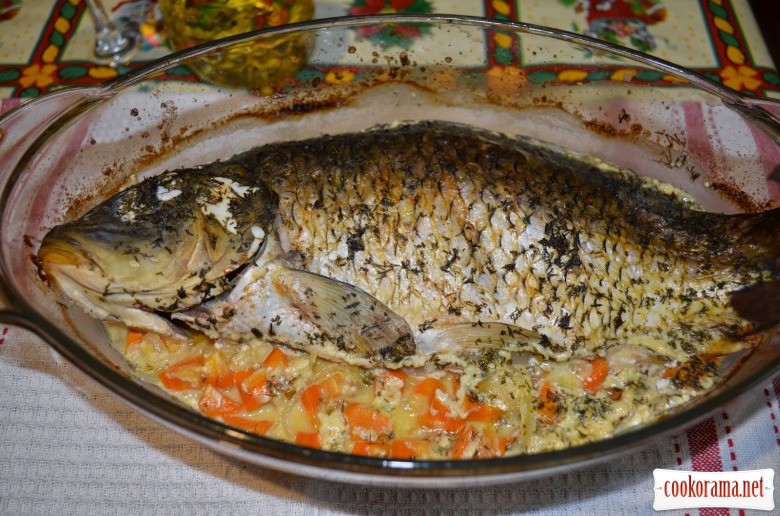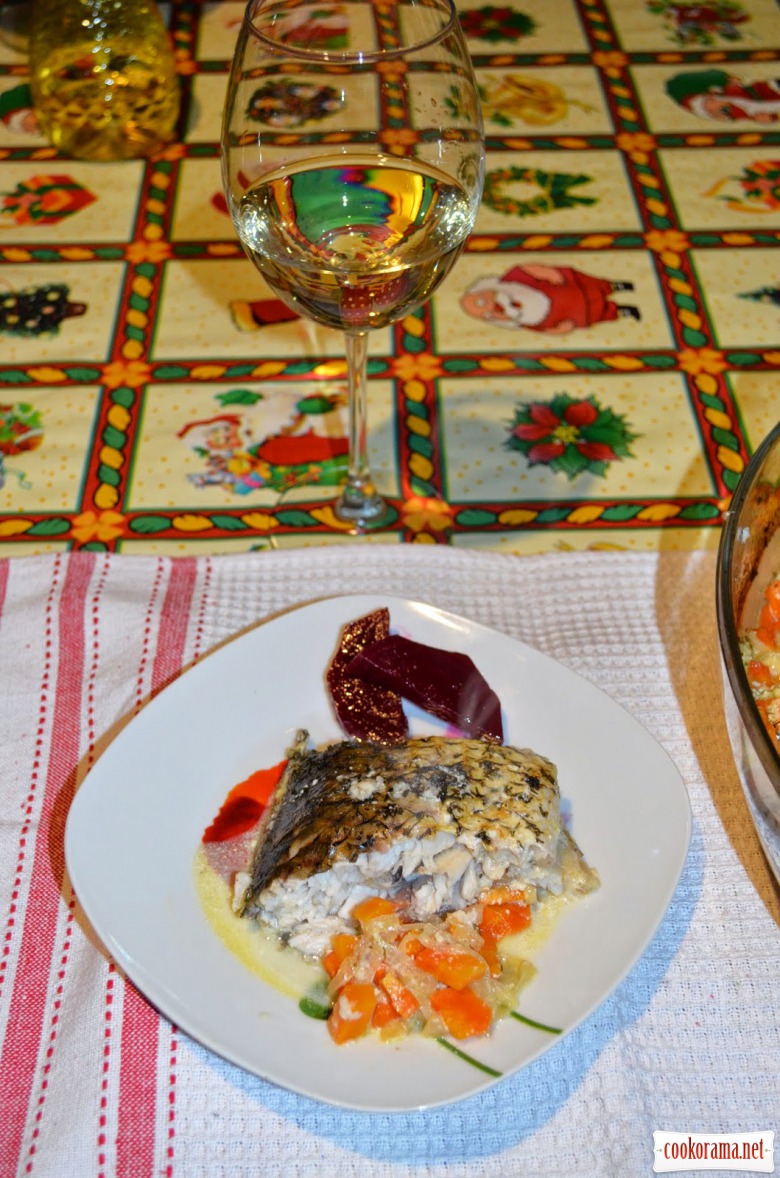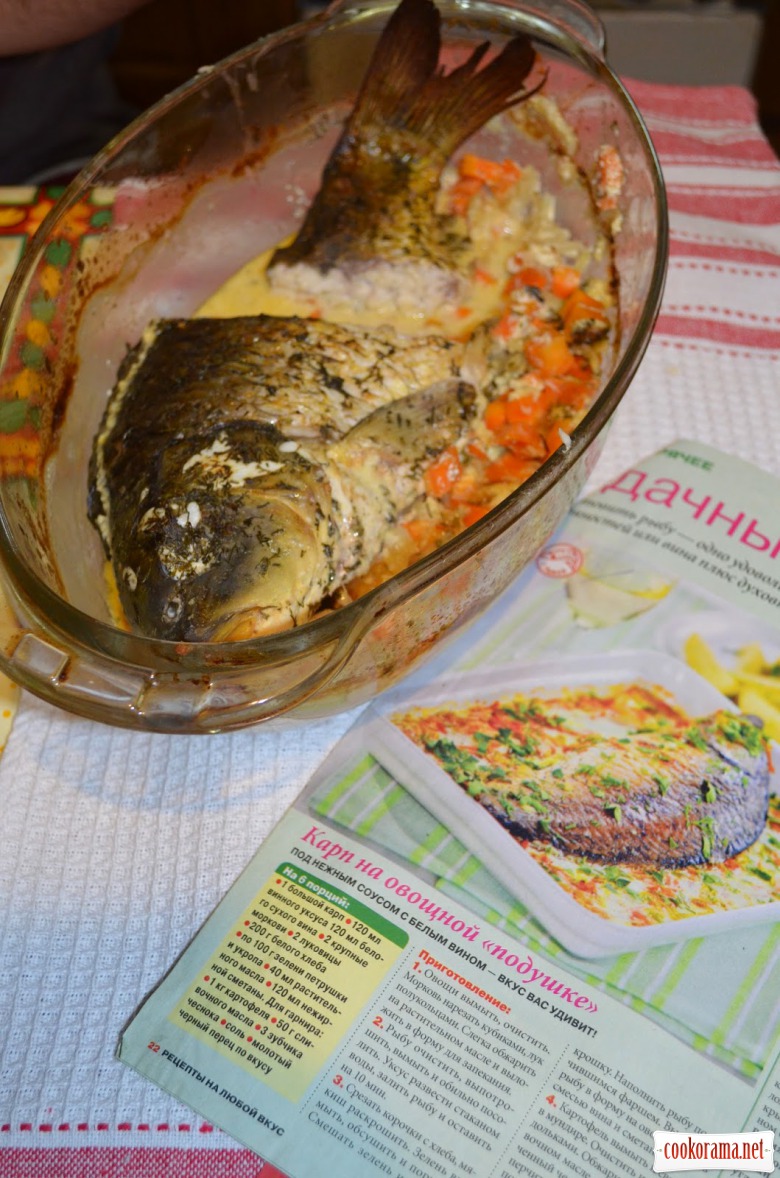 Top of recipe "Carp on vegetable "pillow" in sour cream sauce"
749

22 March 2015, 20:16