Soup from carp + Fried carp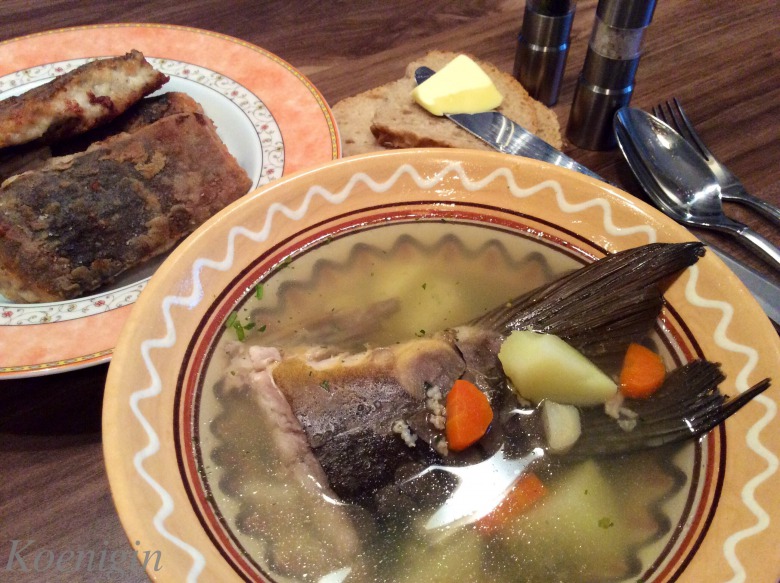 Ingridients
Soup
1,3-1,5 kg
1 шт.
1/2 шт.
1 шт.
1 шт.
3 шт.
3-4 spoon
1 шт.
Fried carp
1-2 spoon
I understand that the most delicious fish soup turns out only from freshly fish. Such my dad prepared, an avid fisherman, also sometimes took me with him, but where those days? Today cook by the same recipe, but the fish is from store.

Preparation
At first, prepare fish: peel, clean, remove gills and cut into portions.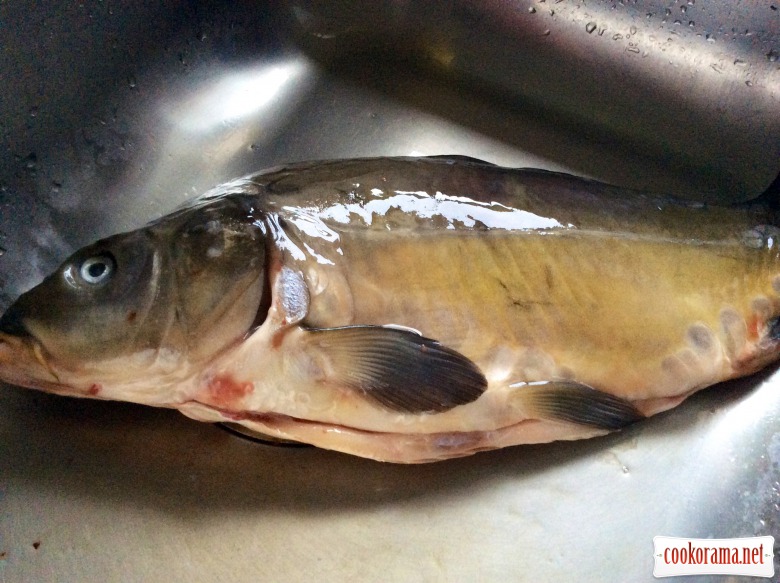 For soup put head, tail, cuts of fins, a few fillet slices aside.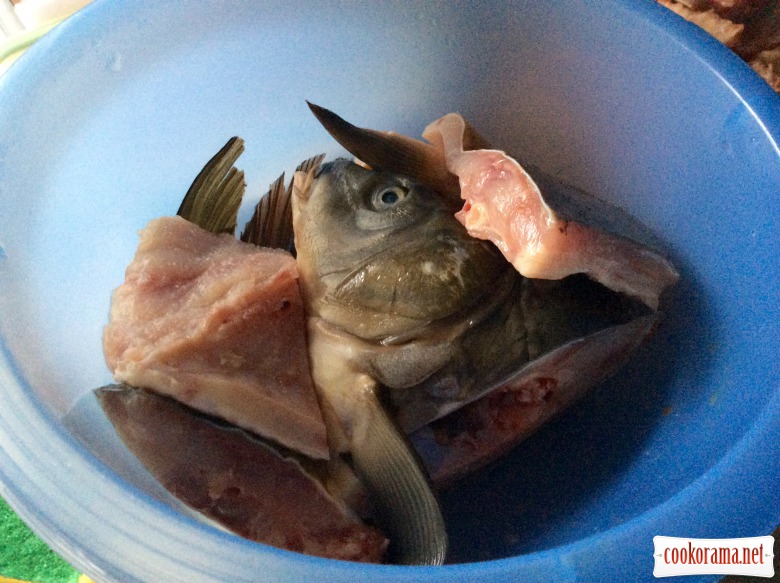 For frying – cut pieces of fish on vertebral bone.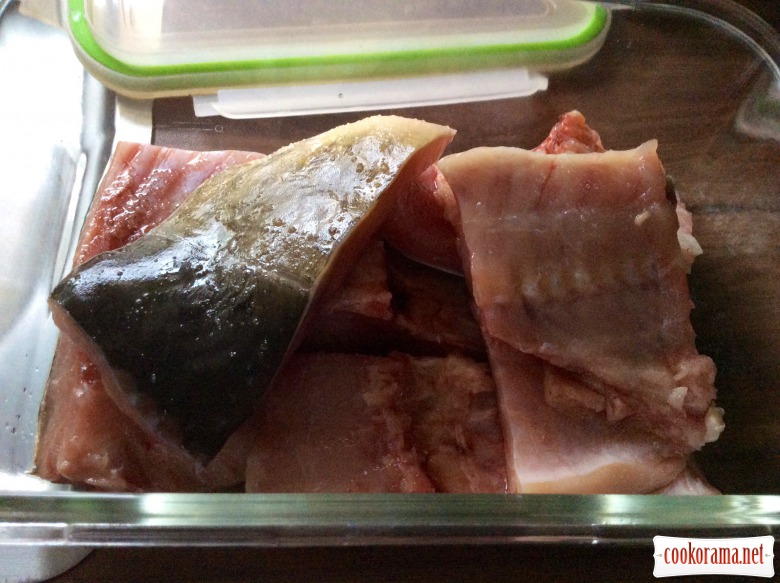 Boil water (3 l), salt it, put whole onion and paprika, chopped carrot, parsley, potato. Boil for 10 min.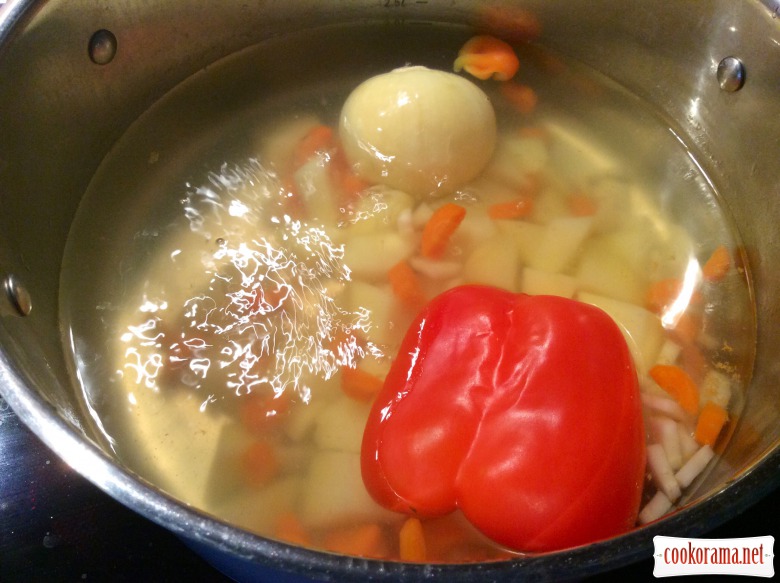 Then pour well washed millet and carefully put the fish. Add bay leaf and pepper peas.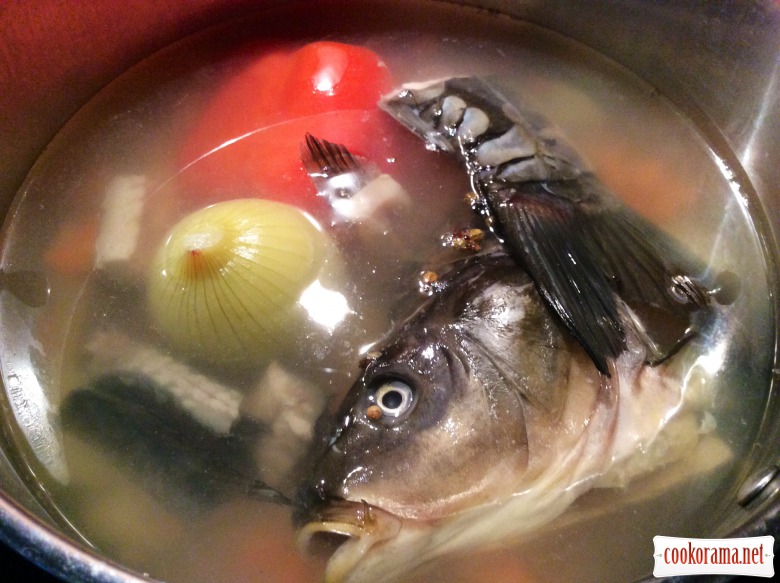 Boil for 30 min over low heat, to boil a bit. In 10 min till end of boiling pour glass of vodka and add chopped greens.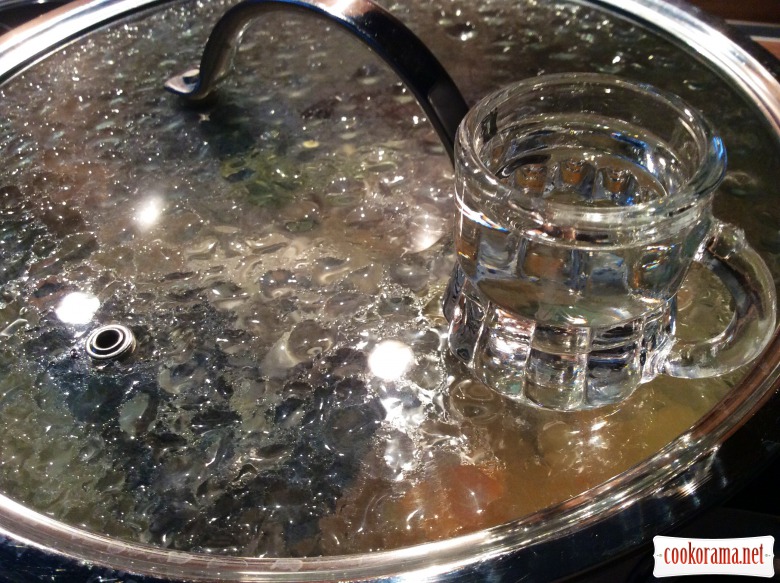 Before serving, put in plate a piece of butter.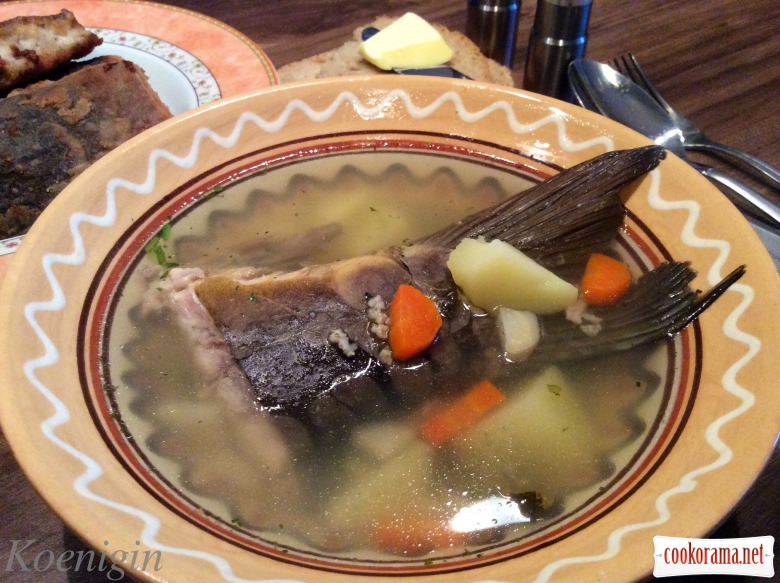 While soup cook, you can fry fish.
Smear prepared pieces with sour cream, sprinkle with salt and lemon pepper.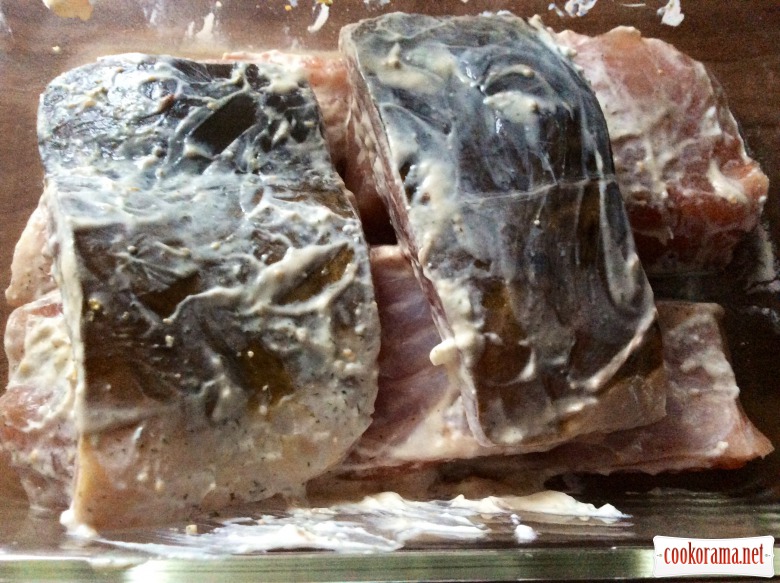 Leave for 15 min, then roll in flour and fry in oil.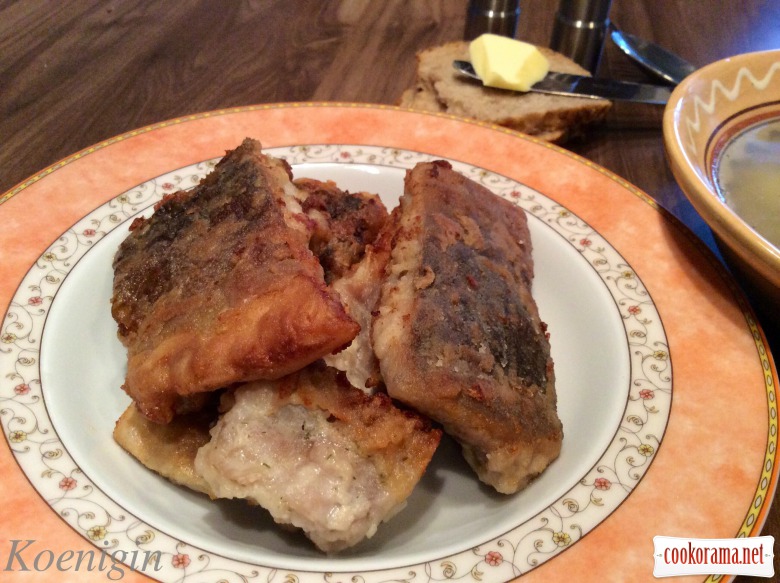 Delicious fish day and successful fishing day!
P.S. Since carp contains small bones be careful giving it to young children!
977

20 November 2014, 16:38