Veloute soup with cauliflower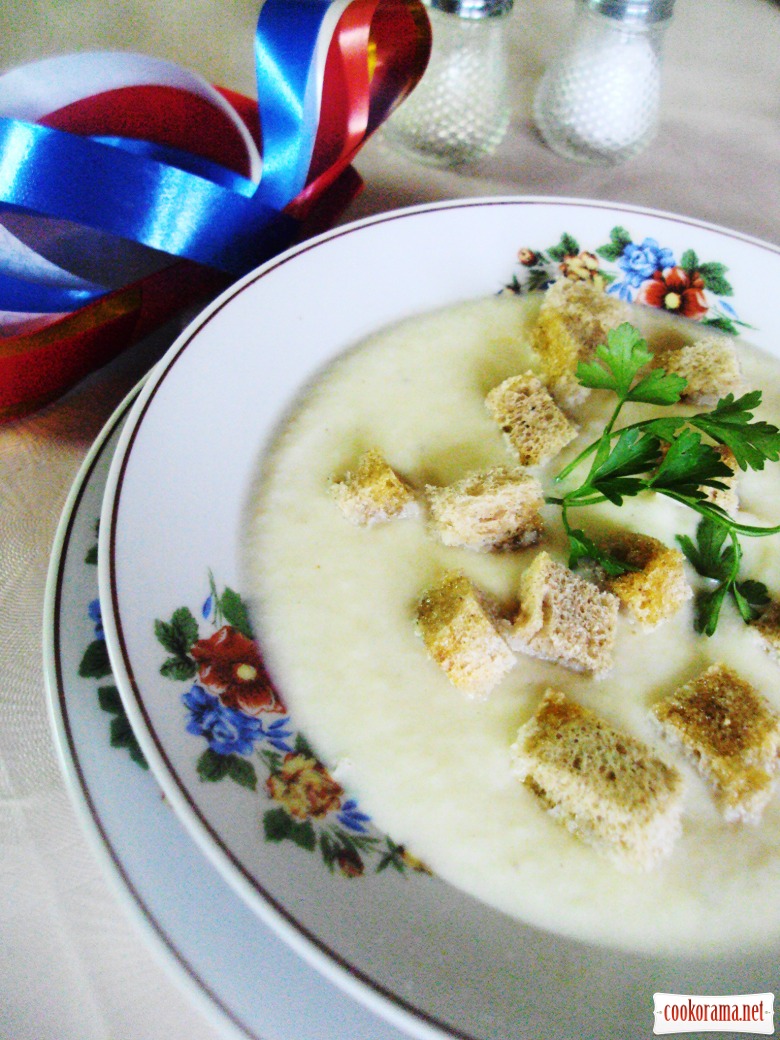 Ingridients
750 g.
1 шт.
1 шт.
2 шт.
40 g.
10 g.
60 g.
40 g.
3 g.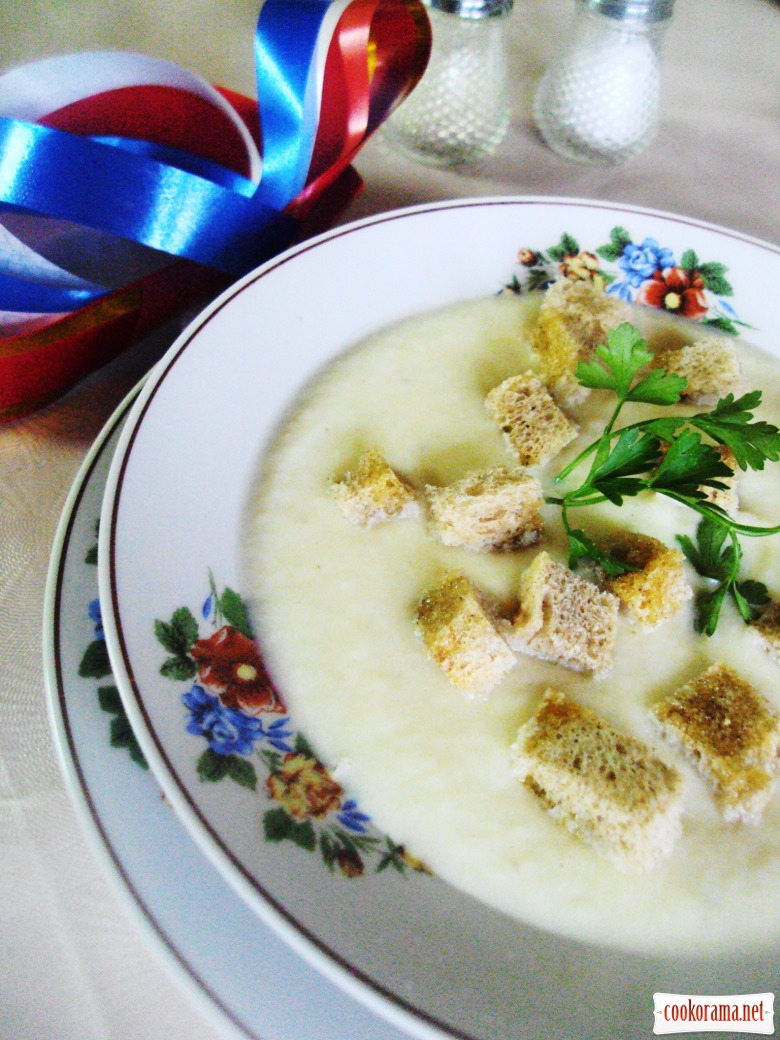 Delicate, creamy, really, «velvet» soup.
Delight to the stomach. And benefit for the whole organism.

Preparation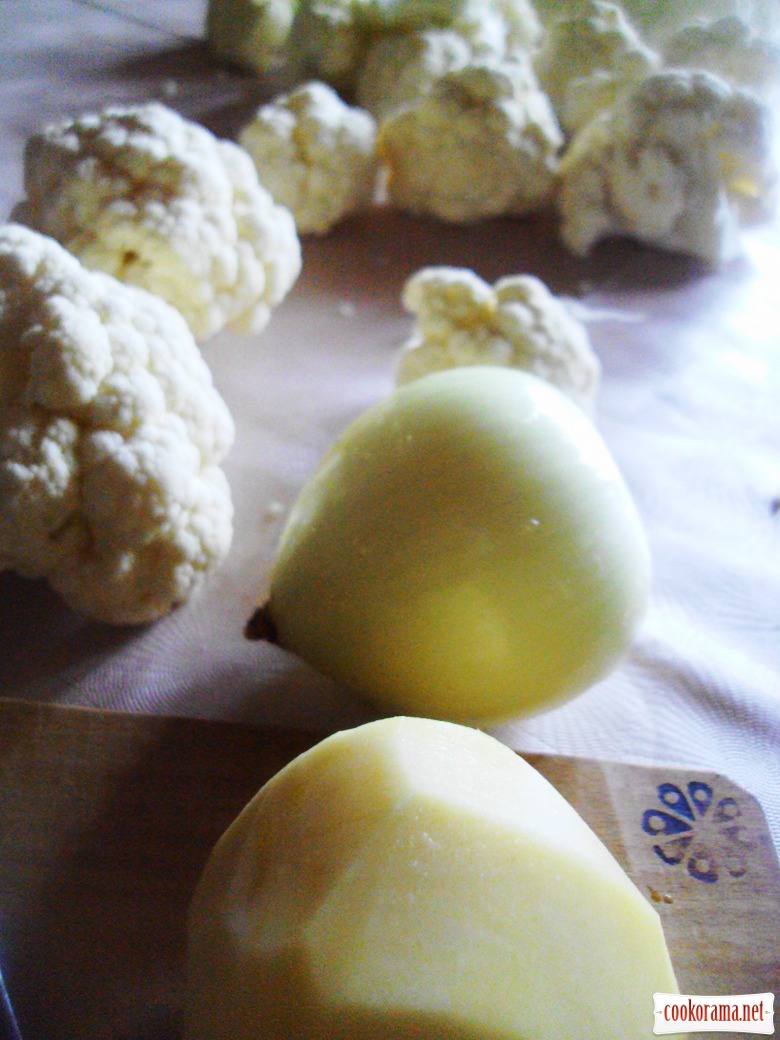 Disassemble cauliflower into florets, wash it and cook in boiling, salted water for 10 minutes.
Heat olive oil and butter. Sauté diced onion, and garlic on the low heat till transparency.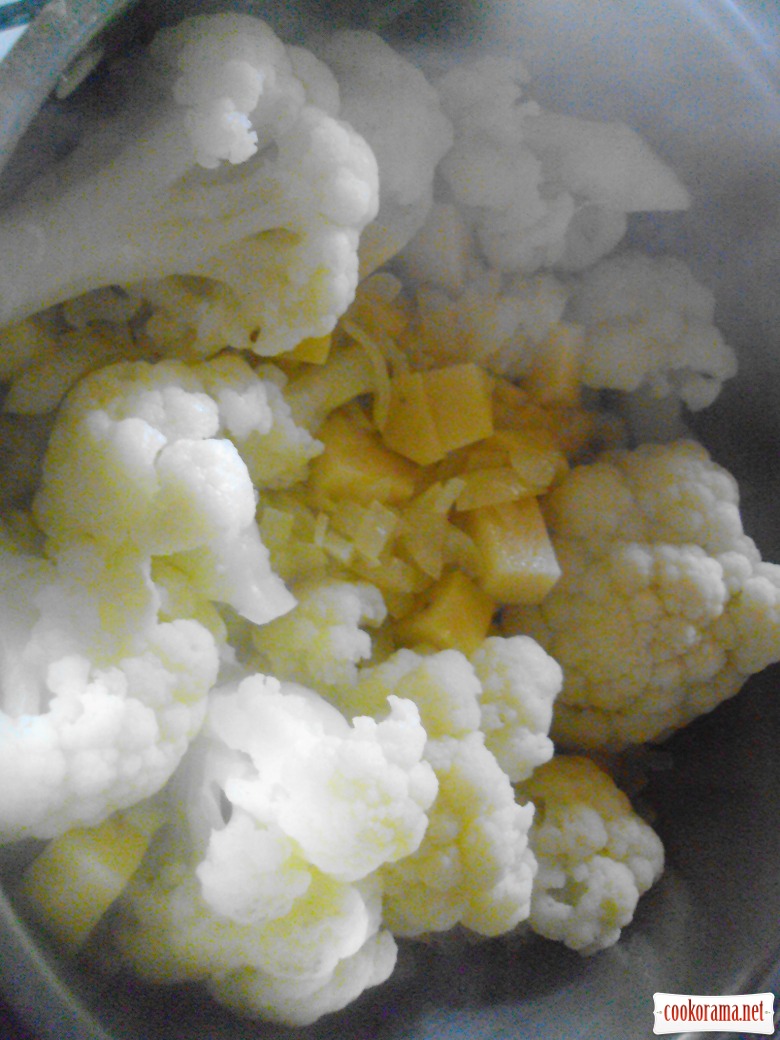 Add diced potatoes (exactly they gives the soup a «velvet "), and cauliflower. "Stew» for 5-7 minutes and add the hot cauliflower broth (it should cover the vegetables). Cook till readiness of vegetables for 10-12 min.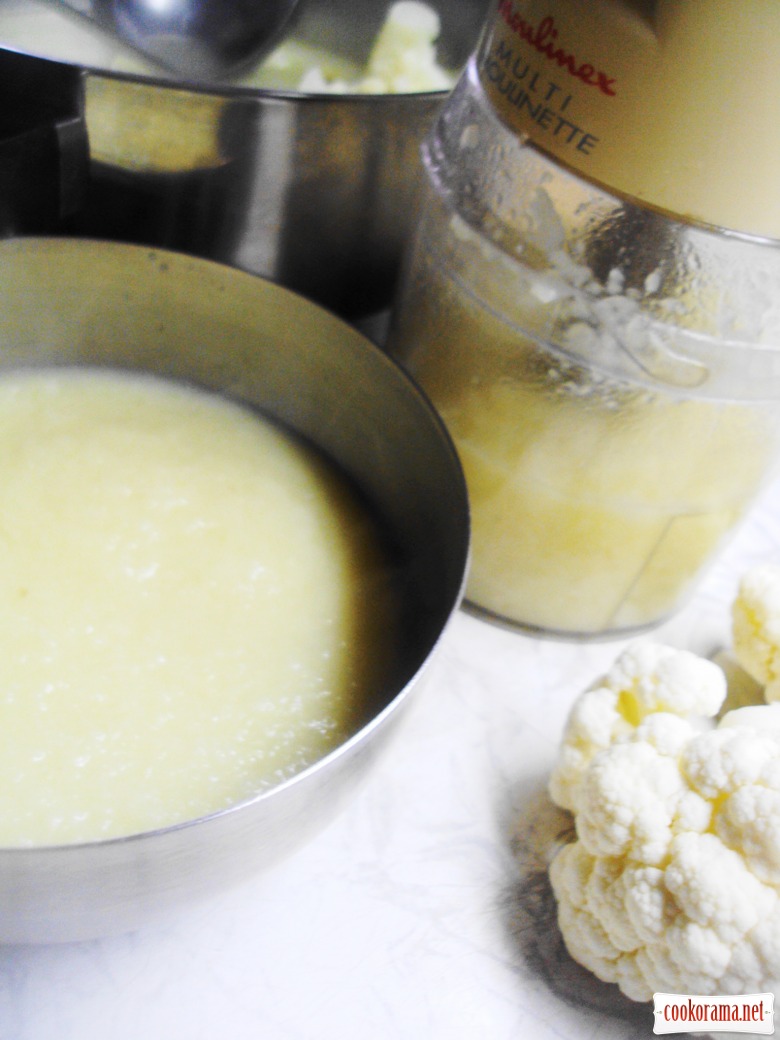 Mix soup into puree in blender. Pour it back in the saucepan. Add salt, pepper and grated nutmeg.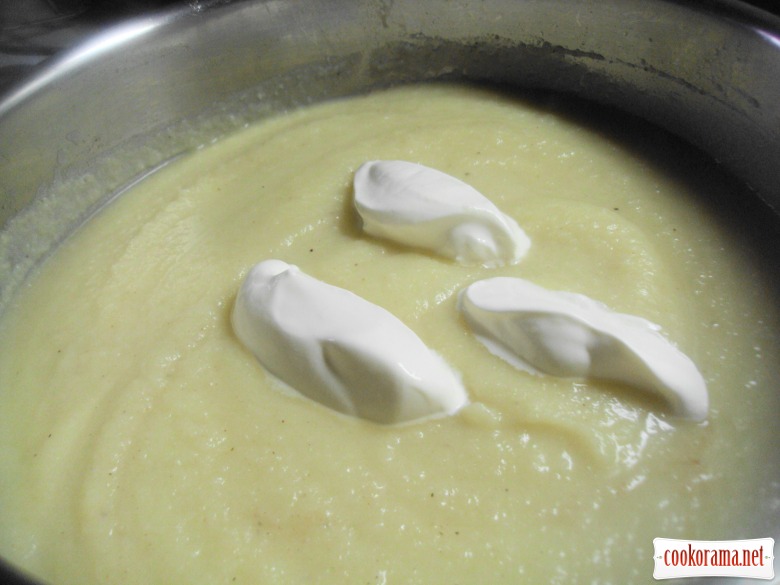 Add sour cream. Put saucepan on the stove and constantly stirring, wait till boiling. DO NOT BOIL, as cream will curdle.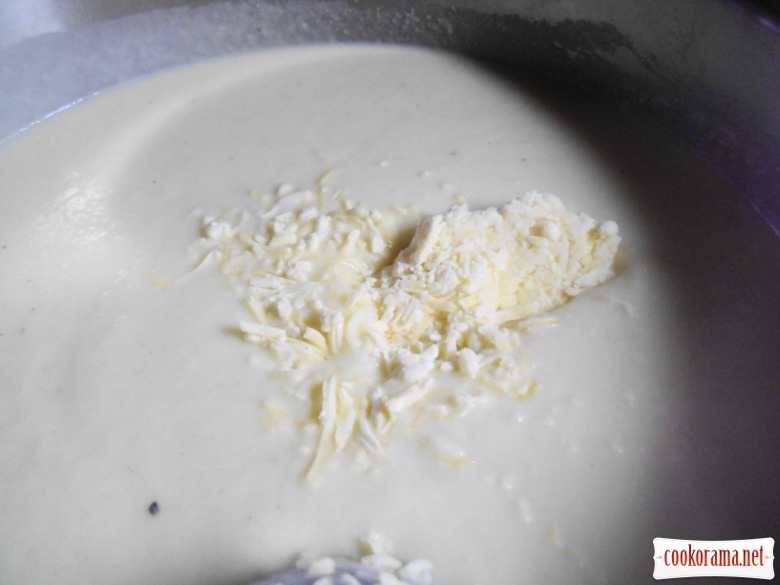 Add grated cheese. Mix it.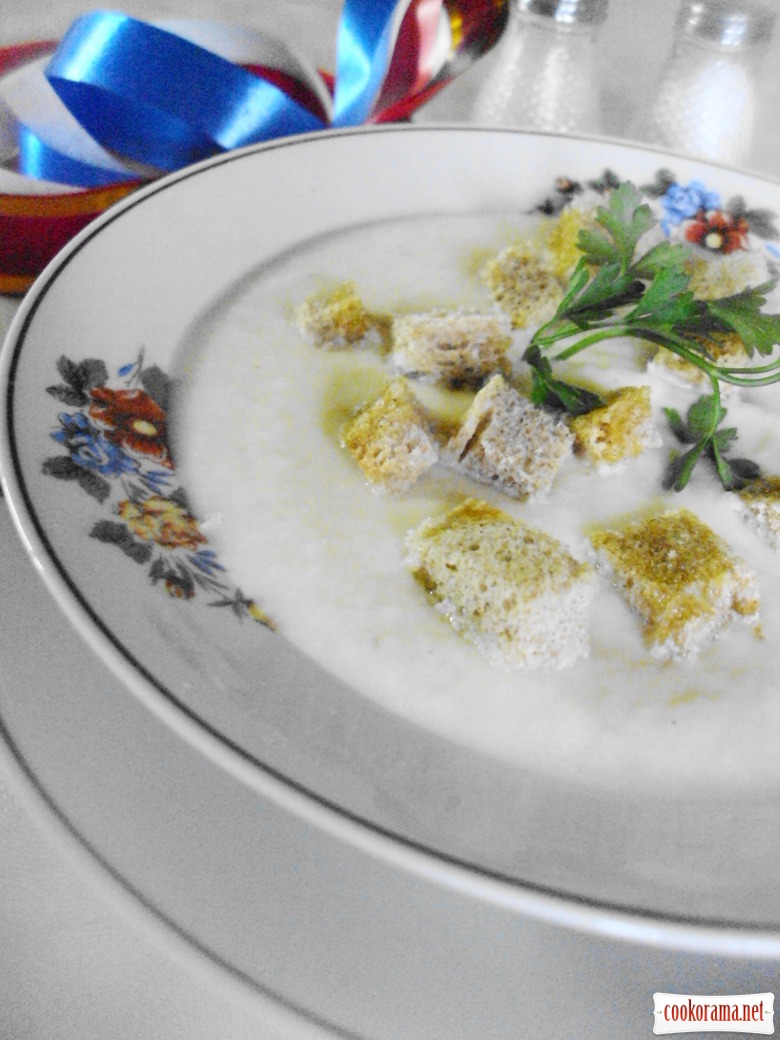 Serve soup with croutons (I sprinkled with olive oil diced bread and dried it in the oven).
Bon Appetite!
781

30 October 2012, 21:30