Soup of white beans with tomatoes and red pepper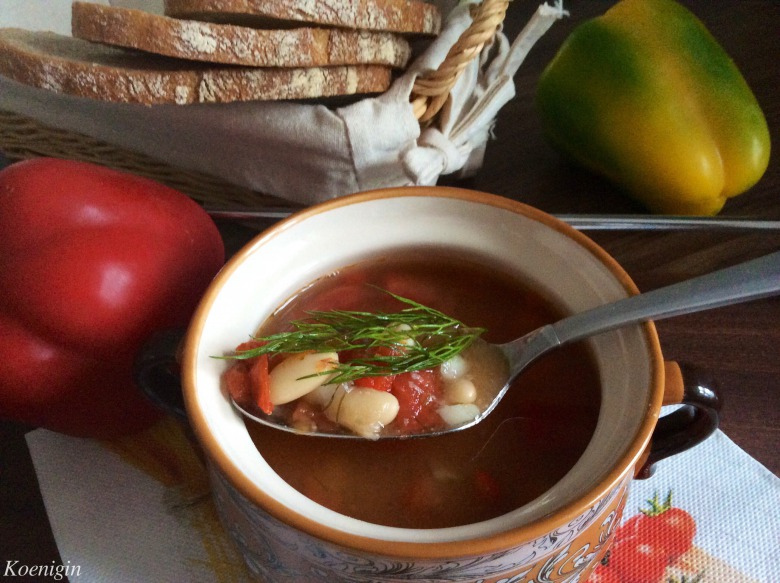 Ingridients
2 glass
3 шт.
1 шт.
1 шт.
1 шт.
1 шт.
2 шт.
Thick, hearty soup besides dietary, tasty and flavorful.
Calculated at 2.5-3 liter saucepan.

Preparation
At first soak beans for a few hours or for a night and boil to readiness. Boil without salt, so that beans boil well and become soft. You can use canned ones.
Add in saucepan with water liquid, in which was boiled beans (for about 50x50) and bring to boil.
Salt and put peeled and washed whole vegetables: onions, carrots, parsley and red pepper (cut in half and remove seeds). Cook vegetable broth for about 30 minutes.
We take out boiled vegetables from broth and add beans. Once vegetables cool a bit, grate carrots and parsley or finely chop. Peel red pepper and chop. Add vegetables in soup.
Wash tomatoes, cut in half and grate, so that peel stay in your hands, do not put it in soup, throw it away. You can also use tomatoes in its own juice.
Season soup with tomatoes, spices, aromatic mix of herbs, bay leaf, let it boil once and then hold over low heat for another 20-25 minutes. At the end add chopped fresh greens.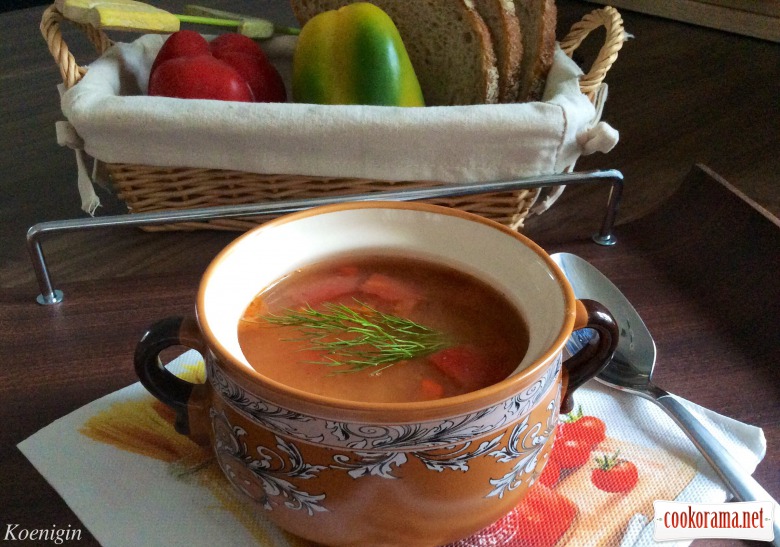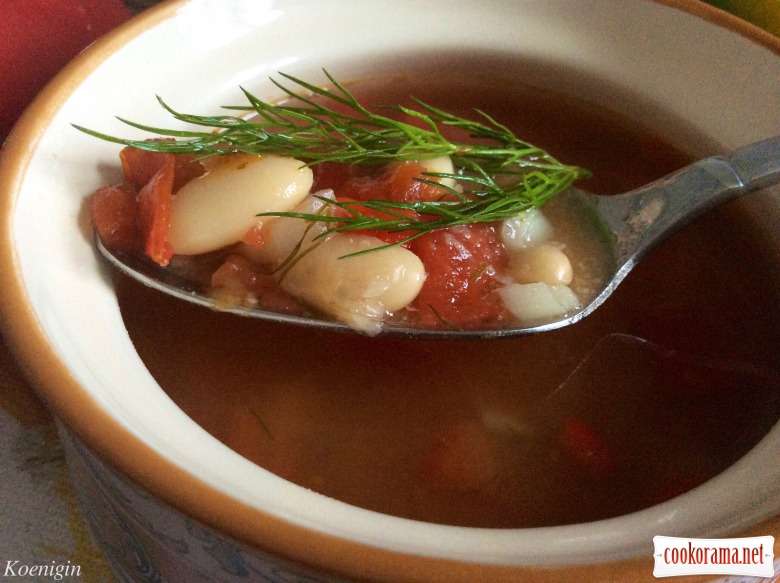 Bon Apeptite!
Top of recipe "Soup of white beans with tomatoes and red pepper"
596

04 March 2015, 16:36