Stuffed tomatoes "Mediterranean"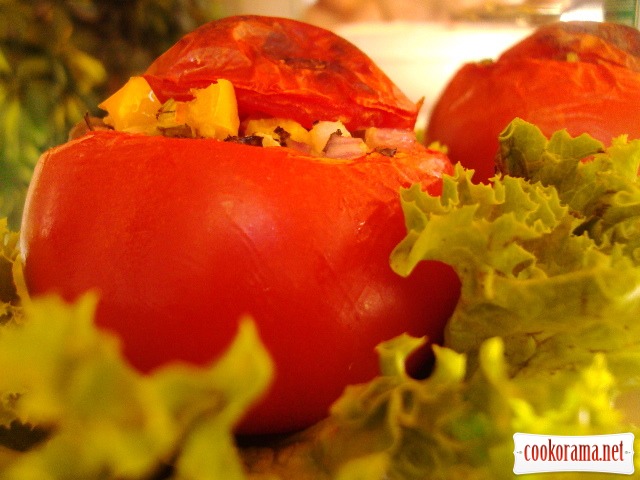 Ingridients
8 шт.
2 шт.
2 шт.
2 шт.
20 g.
20 g.
40 g.
40 g.
80 g.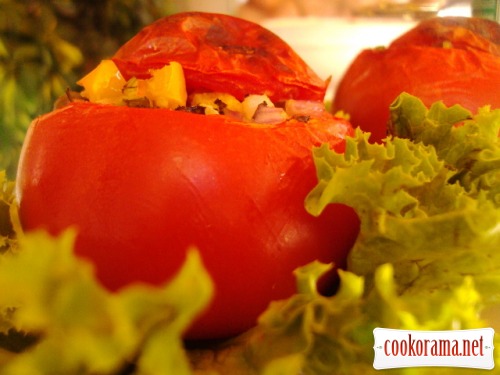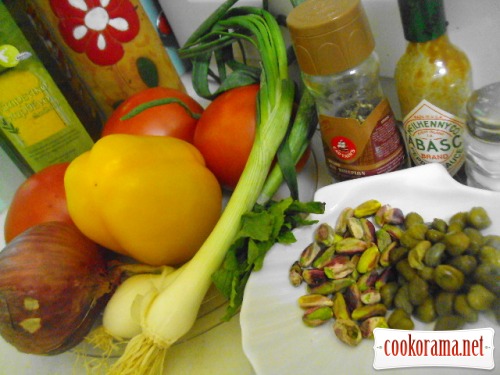 Preparation
Carefully cut the cap from tomatoes and remove the pulp, leave only walls (pulp and juice use in other dishes).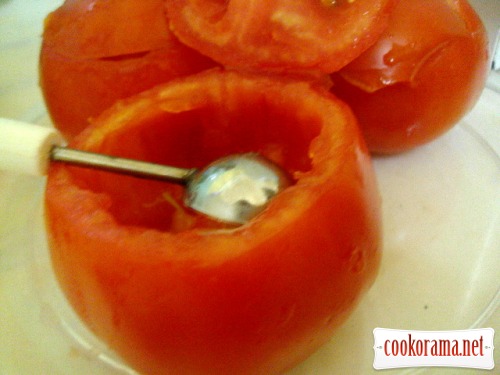 Salt the tomato cups and turn them upside down on the paper towel. Leave for 10 min.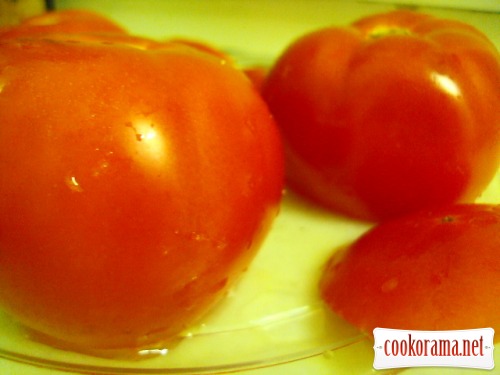 Wash the pepper, remove seeds and dice it.
Chop the onion. Do the same with parsley and mint. Coarsely chop pistachios.
In a bowl mix chopped vegetables, nuts and capers. Add salt, pepper, a few drops of Tabasco and olive oil. Mix it.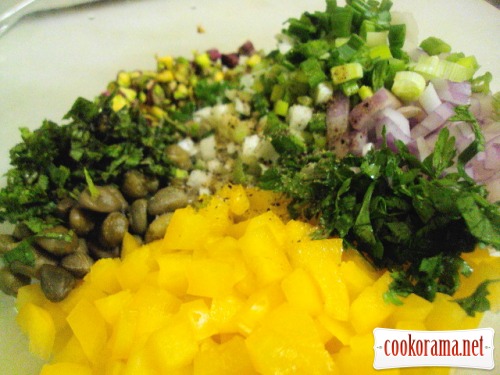 At the bottom of the tomato lay grated feta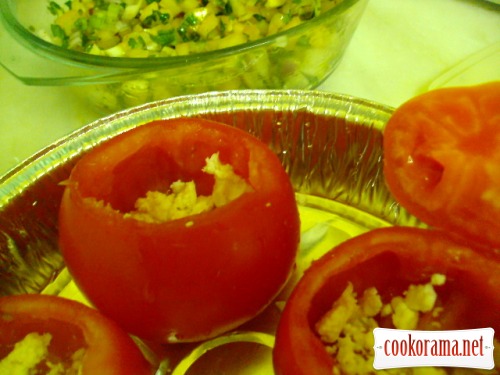 and fill with vegetables. Cover with caps.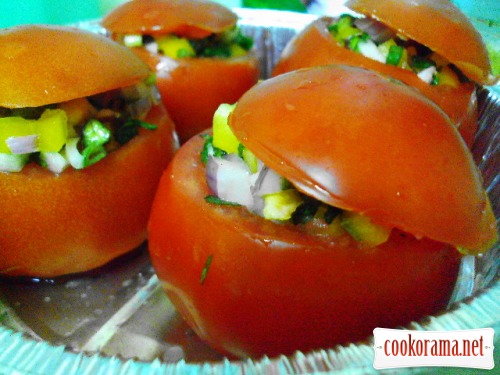 Bake tomatoes in the oven for 30 min at 180℃.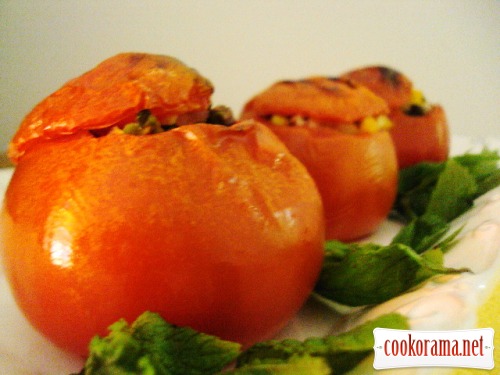 You can serve them hot and cold.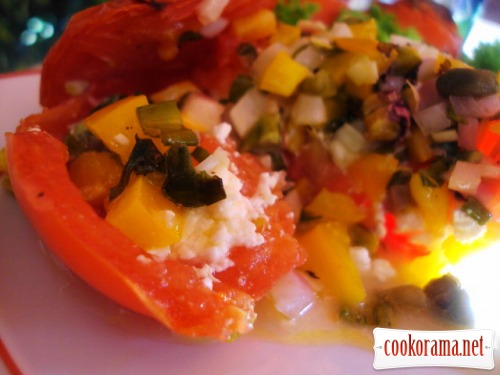 Bon Appetite!!!