Spicy eggplants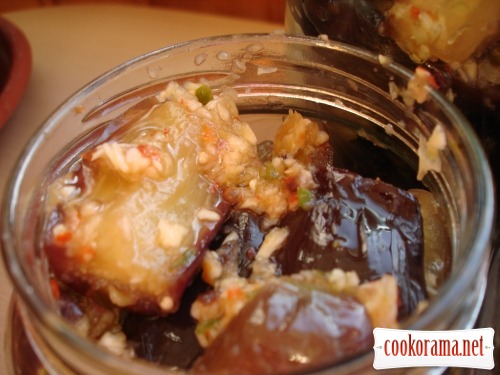 Ingridients
Ingridients
2 kg
Marinade:
200 g.
200 g.
300 g.
Dressing:
3 шт.
2 шт.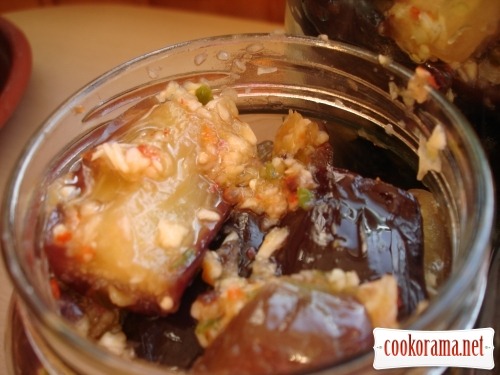 Dish for adults

Preparation
Cut eggplants into pieces.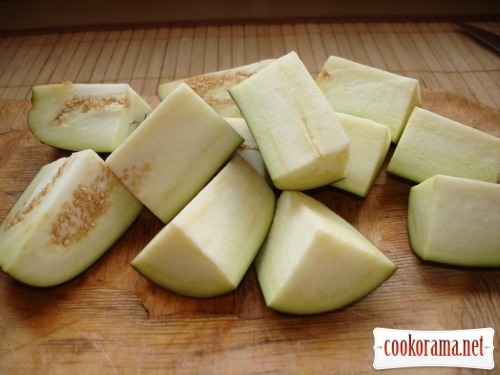 Intersperse with salt and leave for 1.5-2 hours.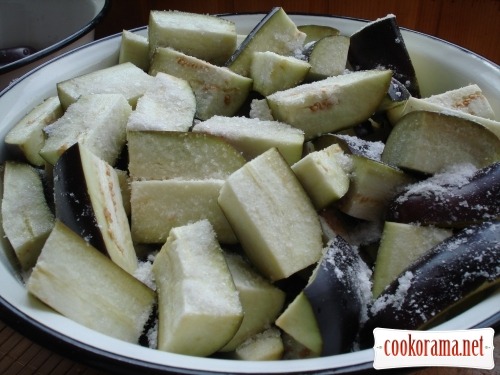 During this time, prepare the garlic and pepper.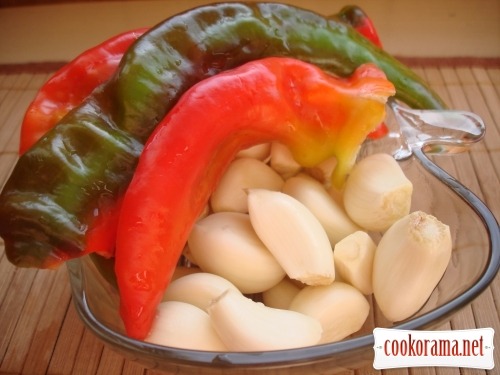 Rinse eggplants.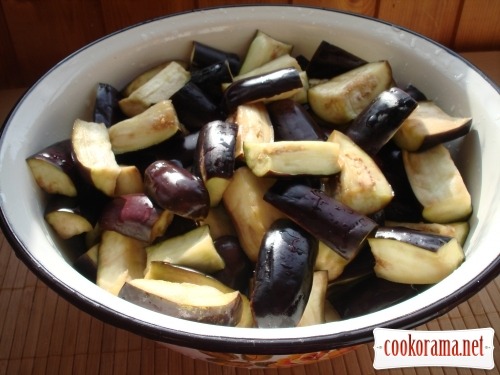 Mix sugar, vinegar and water, boil.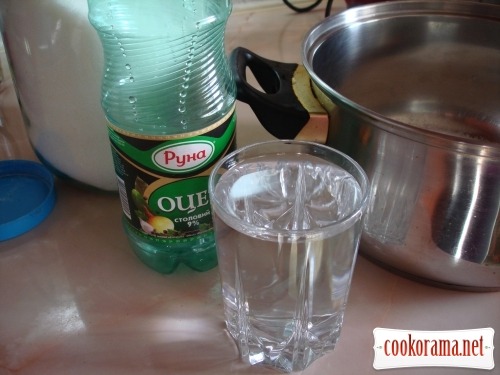 Cook eggplants in the marinade for 5-7 minutes.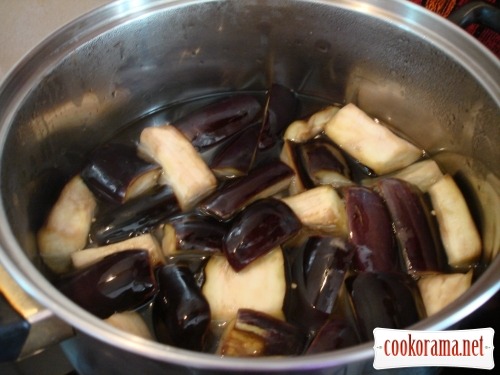 Leave to cool.
Mince or grind pepper and garlic.
Intersperse chilled eggplants with spicy dressing, put into jars, pour with oil.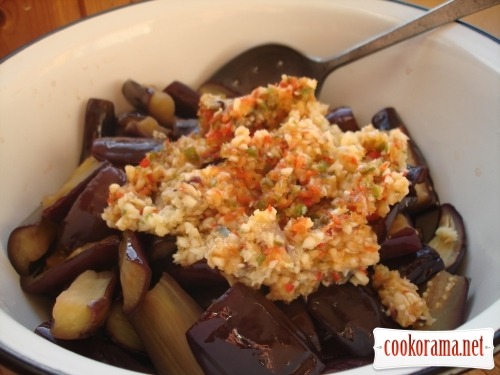 Store in refrigerator.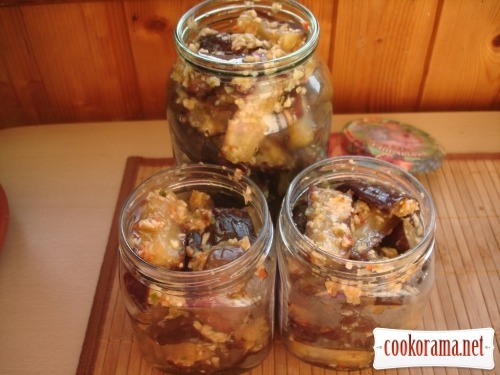 Dedicate this dish to the Independence Day of Ukraine.
Congratulations to all on a holiday.