Squash pancakes "Hills"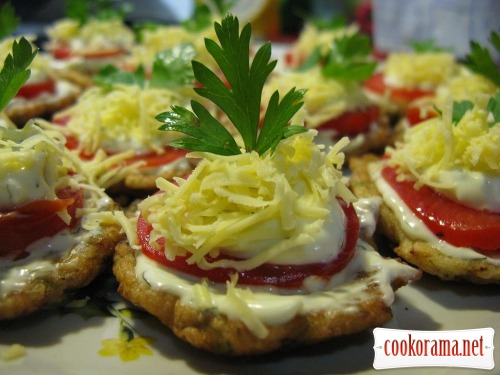 Ingridients
Preparation
Peel zucchini, grate and squeeze juice with hands.
Add eggs, spices and greens, mix it.
Gradually add flour, to get mass of medium thickness.
Heat pan with oil well and fry pancakes on medium heat from both sides.
Make not big pancakes, spread on paper towel.
For sauce take mayonnaise, of it is very thick, dilute with some water.
Chop garlic and greens, add to mayonnaise.
Spread zucchini pancakes on tray, smear with sauce.
Slice tomato and top zucchini with it, put half spoon of sauce.
Sprinkle with grated hard cheese.
Decorate with greens.
Bon Appetite