Pancakes with buckwheat and mushrooms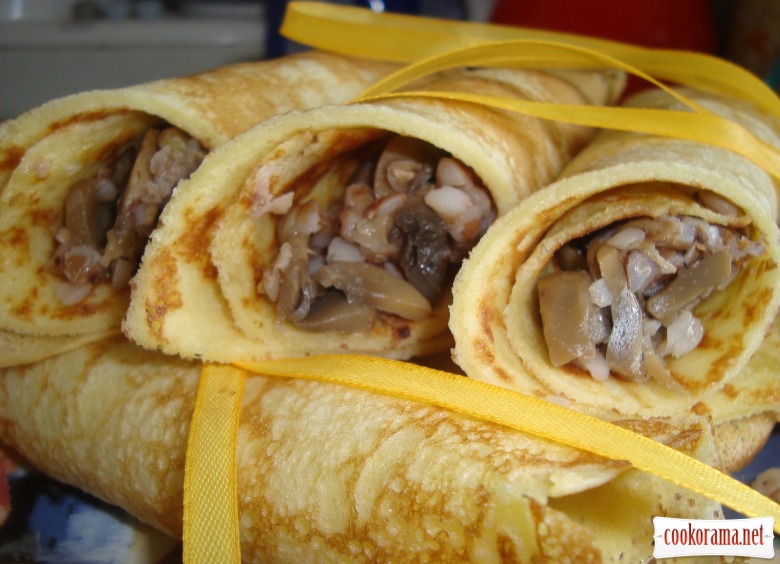 Ingridients
Dough
3 шт.
450 g.
100 g.
40 g.
40 g.
15 g.
100 g.
10 g.
Filling
150 g.
400 g.
1 шт.
60 g.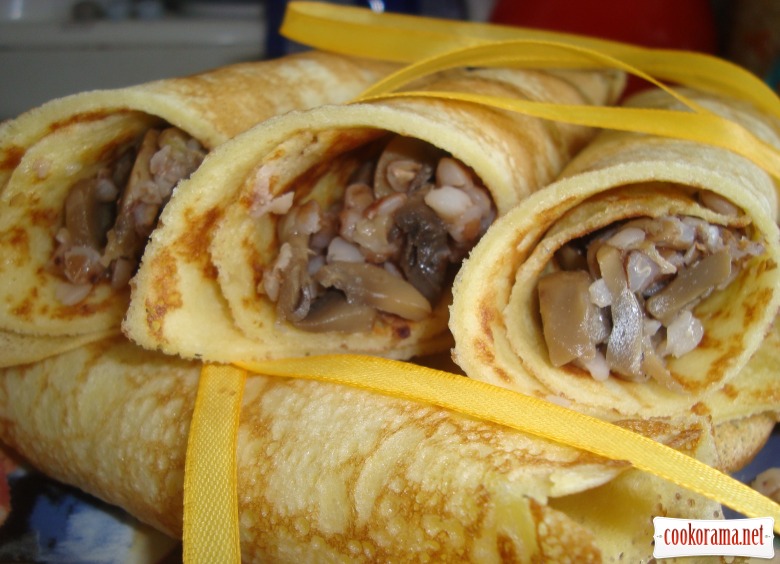 Preparation:
In deep bowl combine 100 ml of warm water, 200 ml of warm milk, sugar, yeast, 175g of flour, eggs, 2 tbsp of oil and salt. Knead dough. Put in warm place for 1 hour, to rise. Add 150g of flour, knead it. Pour rest of milk (not from the fridge, better — of a room temperature). Dough should not be too liquid. Cover with towel and leave for 15-20 min. Now you can fry pancakes. Each time add some oil to the pan, about 1/4 of teaspoon.
Wash champignons, clean and chop them.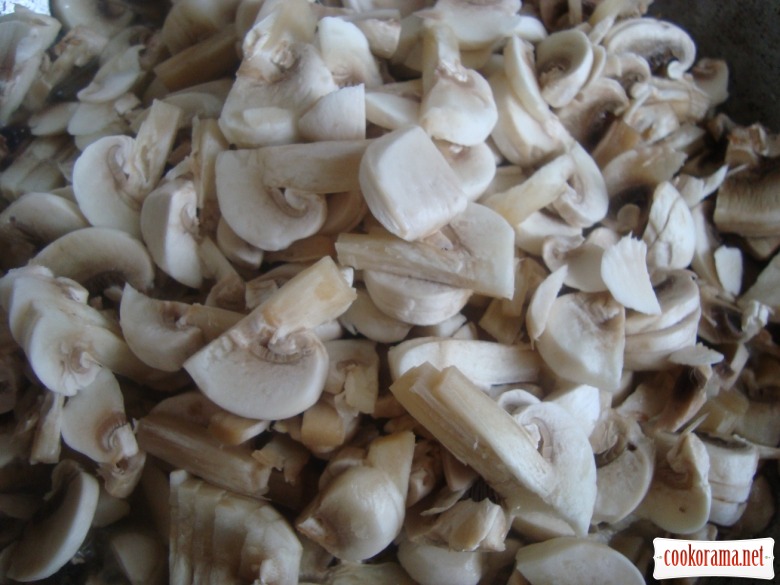 Fry in oil for 10 min. Chop onion, add to champignons, add spices and fry for another 10 min on a low heat.
Pre-cook buckwheat, we need about 7 full tablespoons of ready buckwheat.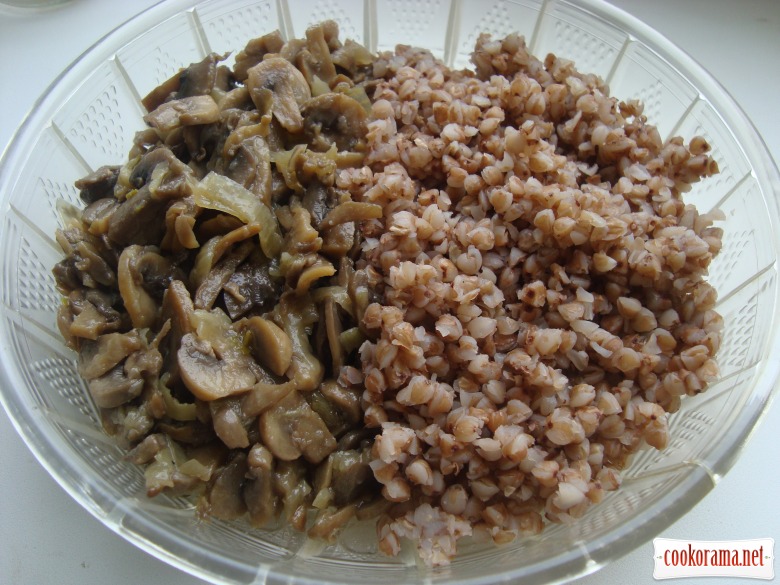 Mix buckwheat with mushrooms. Fill the pancakes.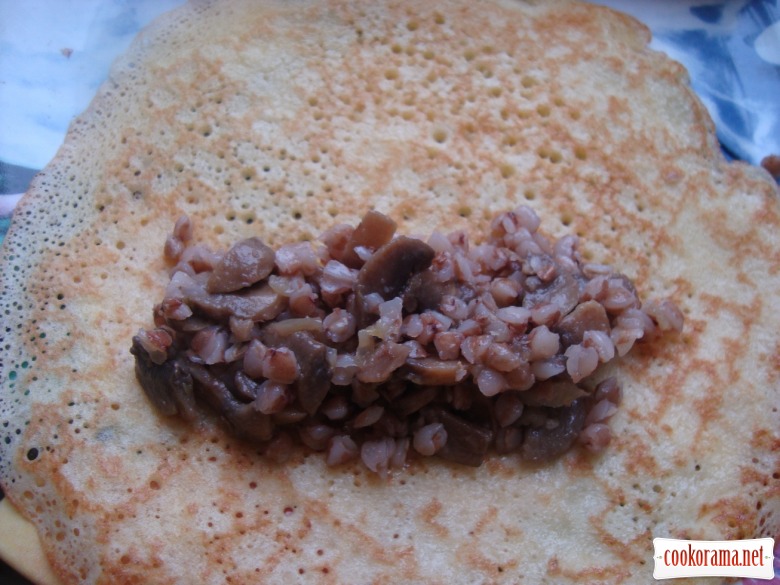 Serve them hot. Tastes good with sour cream. Bon Appetite!