Potato sticks with cheese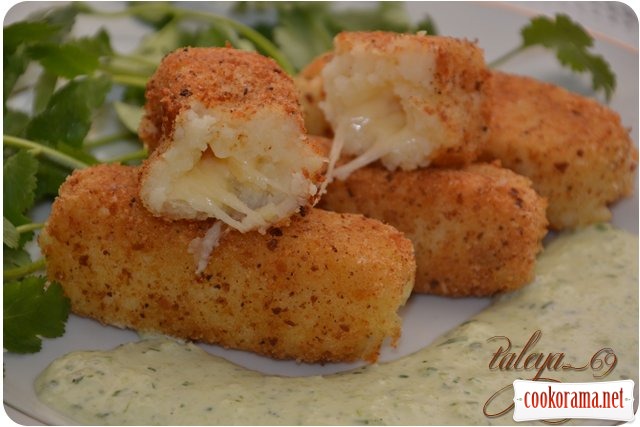 Ingridients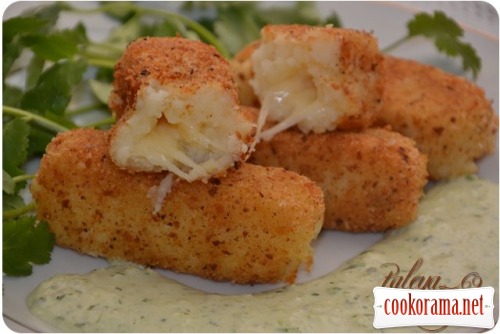 I found out about his recipe recently, decided to try it and at the same show in a culinary community. I liked the fact that the result turnes out very tender, with a small number of cost and effort) How to prepare?

Preparation
To prepare them we need boiled potatoes, eggs, cheese, breadcrumbs, oil. Potatoes should be as much as you need. It must be crushed, add egg, salt and them form our «sticks» from it. For the filling grate on grater cheese. Put a tablespoon of puree on hand, giving it the shape of a flat cake, put on it about a teaspoon of cheese, wrap the edges from all sides. Heat oil in pan, roll in breadcrumbs semi-finished products, add a square shape and fry on each side for a minute.
You can serve them with tartar sauce.
Bon Appetite)
566

17 February 2012, 17:45