Potato pancakes with applesauce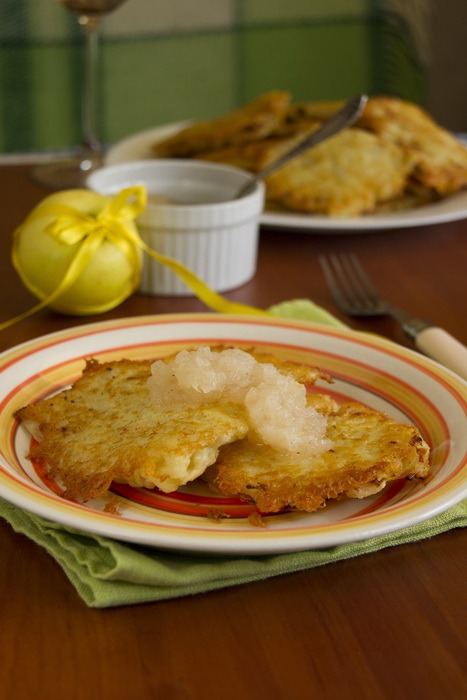 Ingridients
1 kg
1 шт.
2 шт.
60 g.
5 g.
500 g.
5 g.
60 g.
40 g.
60 g.
0,5 шт.
Draniki, potato pancakes, incredibly delicious! Freshly made, piping hot, with sour cream… That's great! Somewhat original combination I met in one of the culinary magazines. Potato flavor with a hint of onion is perfectly combined with sour apple mousse and vanilla nuance.

Preparation:
At first prepare mousse. For this you should combine in saucepan juice and peel from half of lemon (remove peel from whole lemon in advance), sugar, vanilla sugar and water. Bring to boil and put apple slices without peel and cord. Boil for 15 min.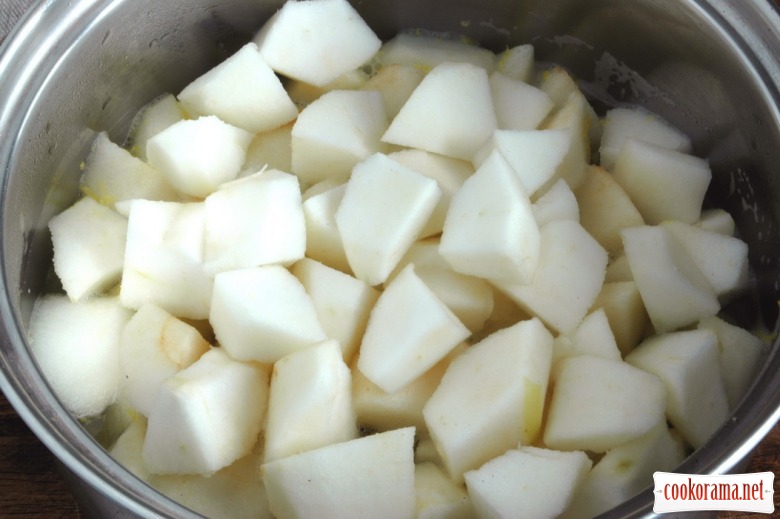 Then mash into puree. Put aside.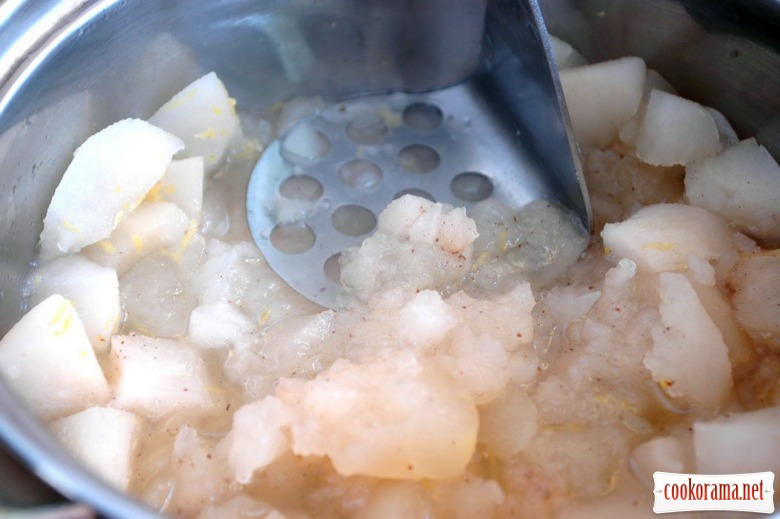 Wash and peel potatoes (I had Picasso sort). Grate it. Put in bowl, add chopped onion, salt, eggs, sifted flour. You can add spices to taste. Mix it.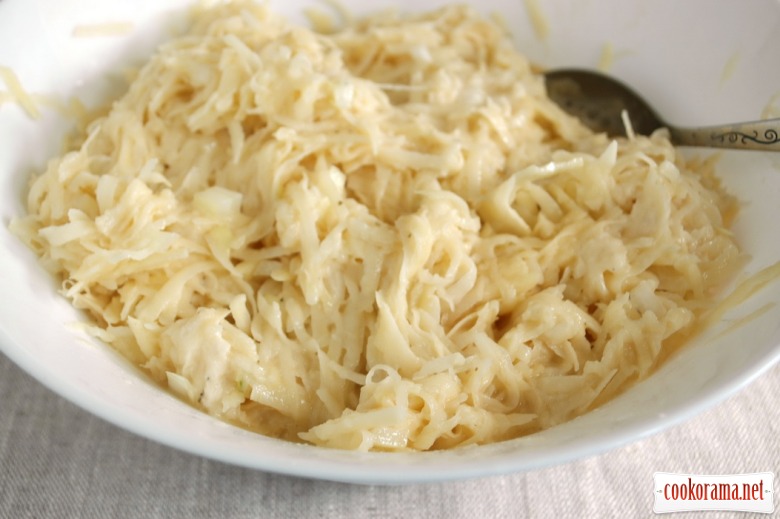 Spread with a spoon on a well heated pan with oil (it "takes" a lot of oil). Fry from both sides.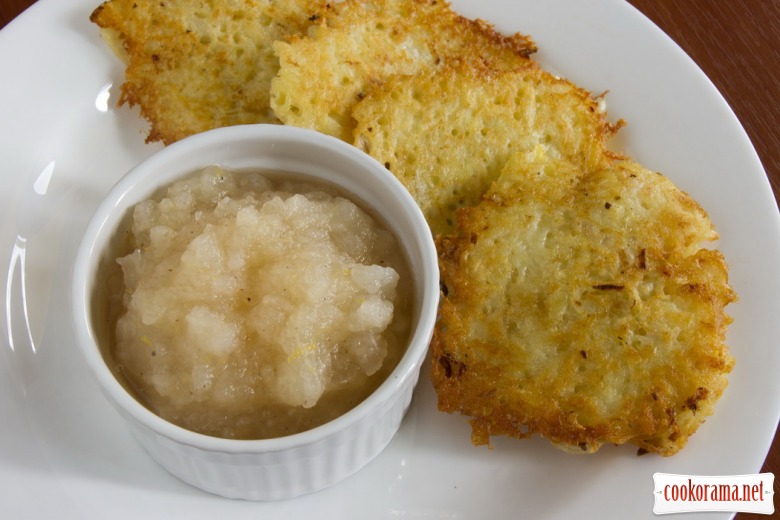 Serve then hot with apple mousse.