Gentle oatmeal pancakes with cherry-poppy stuffing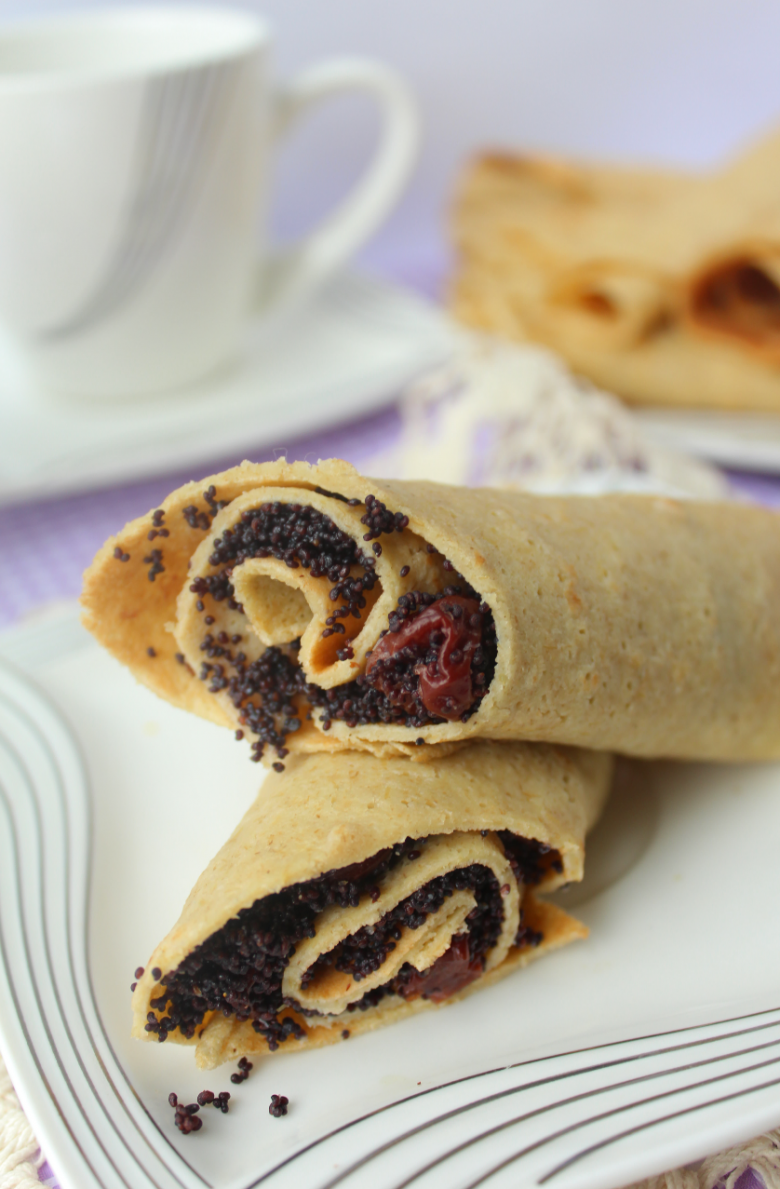 Ingridients
Pancakes
155 g.
4 шт.
250 g.
4 spoon
Stuffing
300 g.
300 ml
Hello, dear friends!

I propose to diversify mornings by delicious pancakes with equally delicious stuffing!

For stuffing I used dried cherries, which previously soak in hot water. You can replace it with frozen or cherries from jam with previously drained liquid

Prepare pancakes:

All is simple and standard — mix all the ingredients together and leave dough for 10 minutes, That it can rest. Then fry in pan. Depending on the characteristics of the latter, grease or not, with butter or oil.

Prepare stuffing:

Pour poppy with plenty of water and put on fire. Cook after boiling for 10 minutes, occasionally stirring. Then — drain. Pour milk and cook another 10 minutes. Drain it. Grind in meat grinder finely. If we add sugar, then grind with it, if honey — then add later. We can add spices to taste. If you want, grind with cherries, but I like to have it whole in stuffing. So we add cherry the latest.

Incidentally, this poppy stufing can be used as filling in baked goods by adding one mixed into peaks white and a bit more sugar.

Roll pancakes and enjoy. Flavor with honey, sour cream or jam.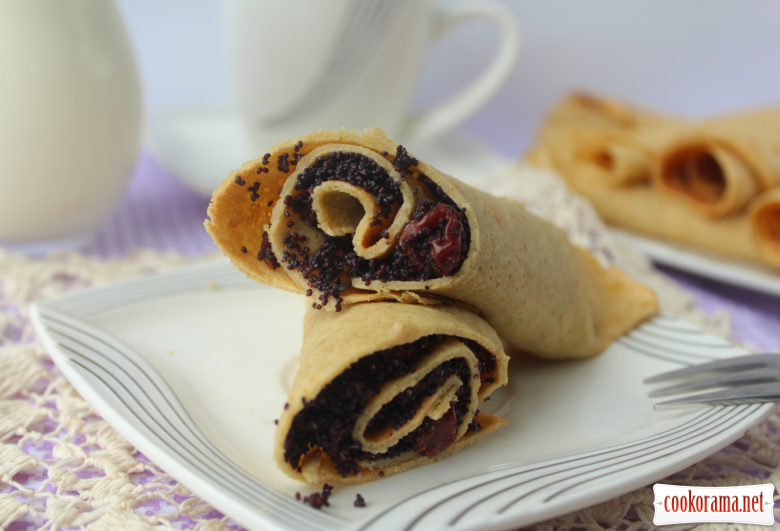 Top of recipe "Gentle oatmeal pancakes with cherry-poppy stuffing"
854

01 April 2015, 16:11