Carrot cutlets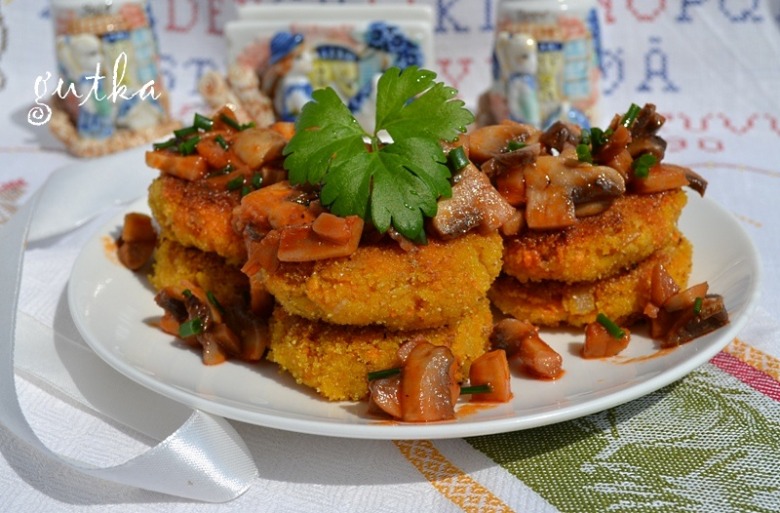 Ingridients
Ingridients
3 шт.
100 g.
70 g.
2 шт.

vegetable oil (for frying)

20 g.
For mushroom sauce
300 g.
1 шт.
1 шт.
50 g.
100 g.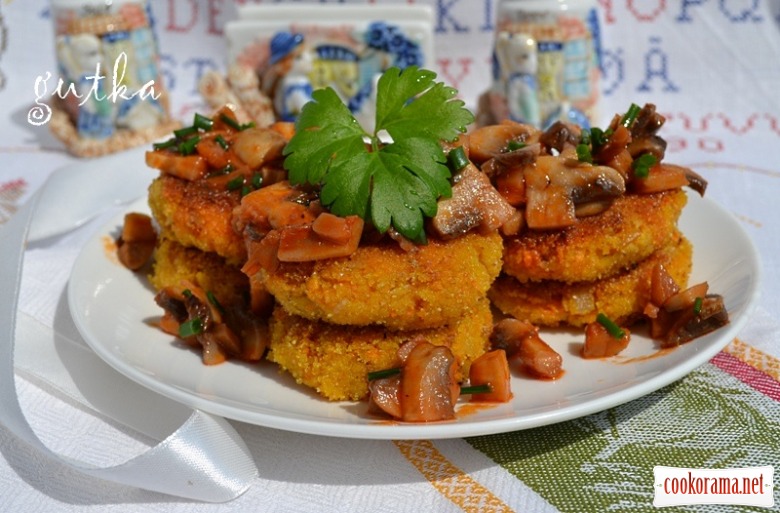 Today I cooked lean carrot cutlets, very juicy and tasty.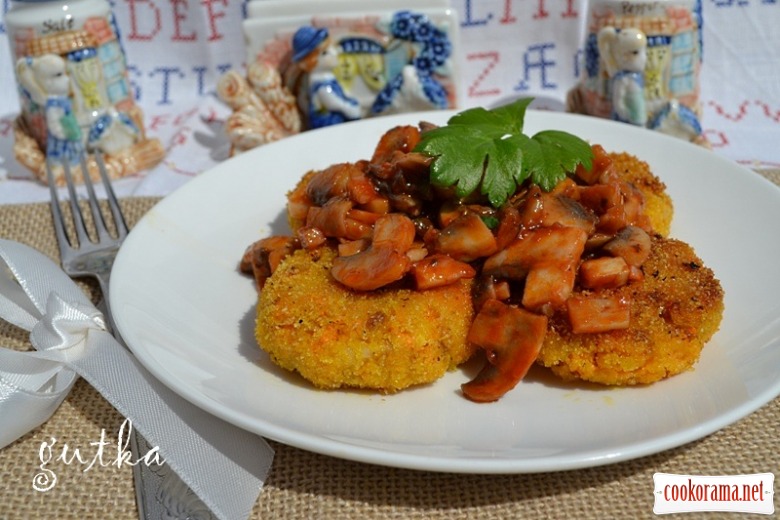 Preparation
— pour flakes (I had flakes 5 cereals) with hot water and leave to swell.
— chop one onion and fry on oil.
— grate peeled carrot and another onion, it's best to do this using the food processor.
— Mix everything in a bowl and add salt and spices to taste (I had blend of spices for spaghetti with dried celery) and a spoonful of flour.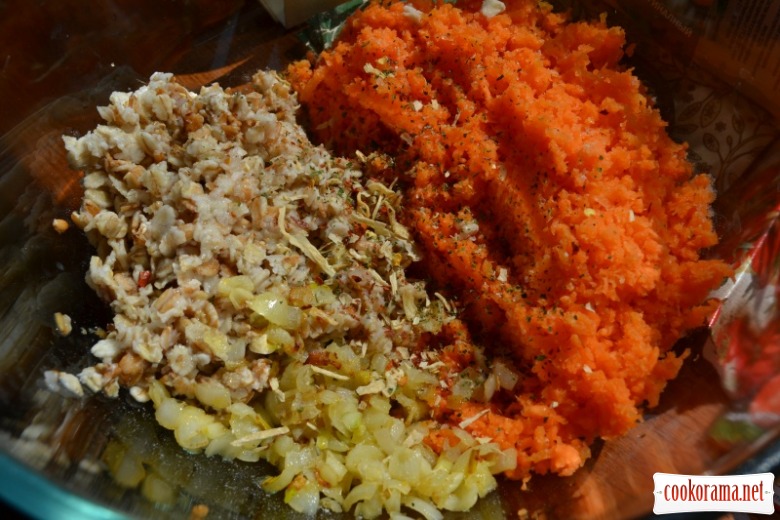 — form small cutlets (I got 12 of them), breaded in corn flour and fry on low heat on both sides in oil. Flip cutlets carefully using spatula. Ready cutlets spread on paper towel and then turn all back on the pan, turn off the fire and leave them under the lid for 10-15 minutes.
To prepare the mushroom sauce:
— slice mushrooms and fry on heated pan with a spoon of oil, add salt, pepper, pinch of ground coriander and oregano. Spread on the plate ready mushrooms without juice, produced during frying. Fry chopped onion and garlic on oil, add mushrooms and tomato juice. Stew for a few minutes.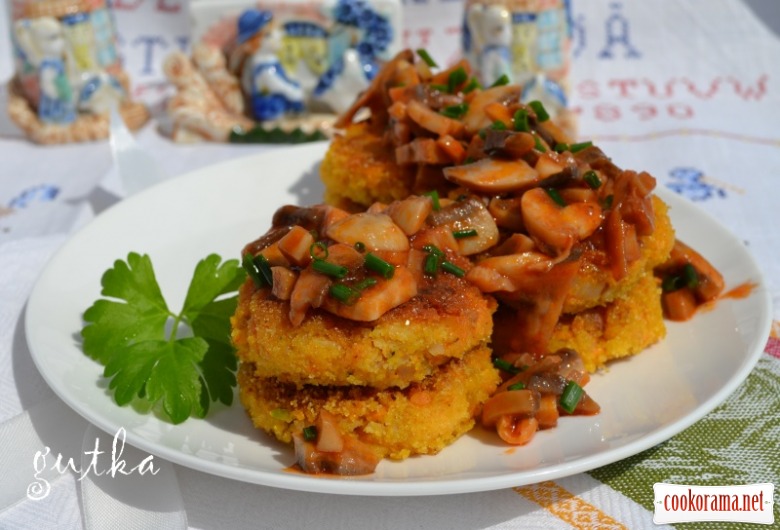 702

26 April 2013, 20:15