Spring vegetable salad with fresh champignons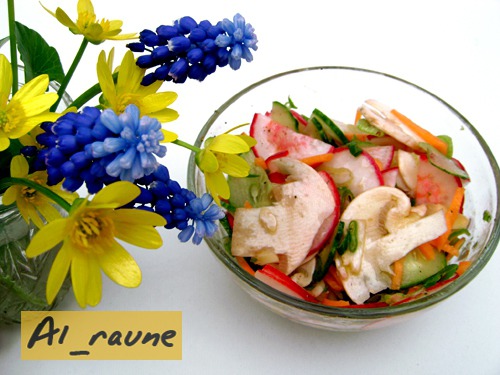 Ingridients
3 шт.
1 шт.
10 шт.
0,5 шт.
20 spoon
60 spoon
I liked the salad! Fresh champignons, in season, white, with olive oil and delicious early spring vegetables — I`m sure this salad is ideal for shashlik!

Preparation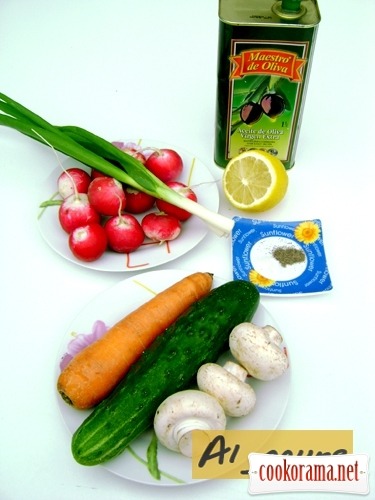 Young and
fresh champignons
should be washed, dried immediately with a towel and cut into thin slices. Radish and cucumber cut into thin semicircles, carrots in small strips and chop the onion. All vegetables should be cut, do not grate as they have a lot of juice.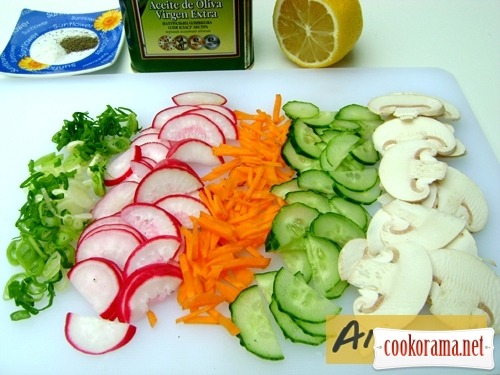 Put all the vegetables and carefully mix them. There is no need to cook dressing separately, just take and one by one add in
salad
about 1 tablespoon of lemon juice, then olive oil, salt and pepper. Mix it one more time, serve
salad
in portions.
Bon Appetite!
Top of recipe "Spring vegetable salad with fresh champignons"