Vegetable salad with chicken breast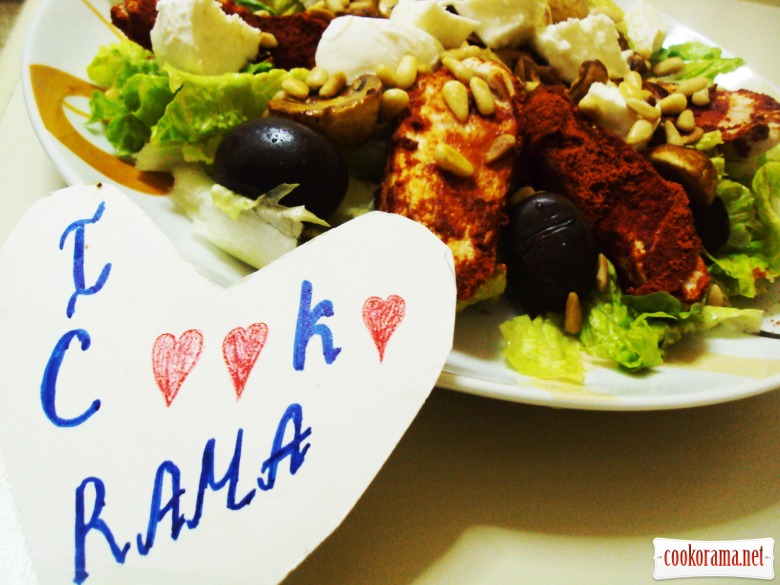 Ingridients
Ingridients
250 g.
2 spoon
2 spoon
150 g.
2 spoon
100 g.
2 spoon
6-8 шт.
Seasoning
3 spoon
1 spoon
1 spoon
1 шт.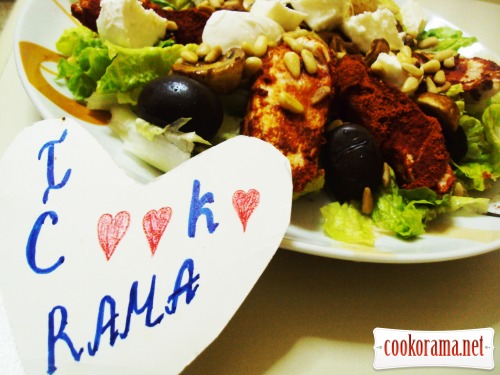 Delicious salad. Nourishing, flavorful ( right for dinner ). Looks very good.
Try it!


Preparation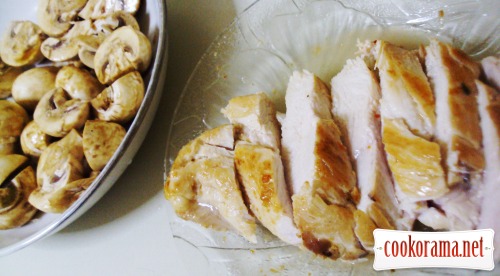 Wash chicken breast, dry and fry in olive oil for 5-7 min from each side.
Cut finished breasts in strips, pour with lemon juice, roll in paprika.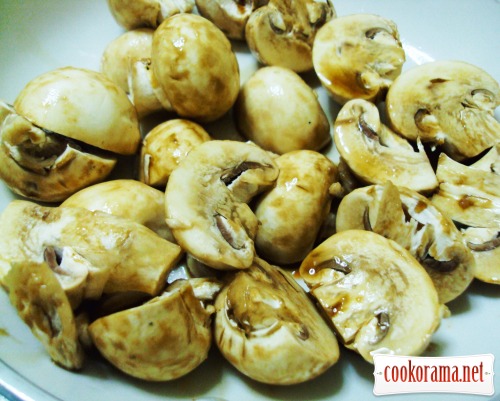 Soak peeled and chopped in 2-4 parts mushrooms in Worcester (soy) sauce for 10 minutes. Fry mushrooms in olive oil for 2-3 minutes over high heat. Cool them.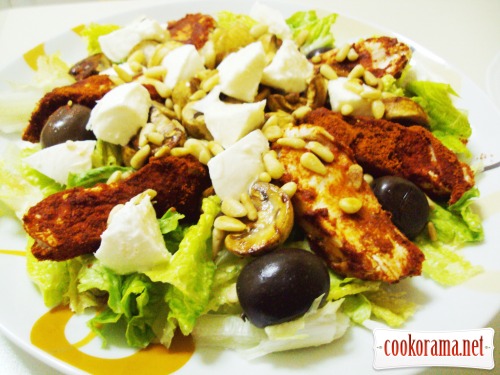 Wash lettuce leaves, dry and cut.
  Spread on dish vegetables, chicken breast, cheese. Sprinkle with, dried on pan, pine nuts. Pour with dressing.
Grind all the ingredients for dressing.
Bon Appetite!!!