Spring salad "Monika"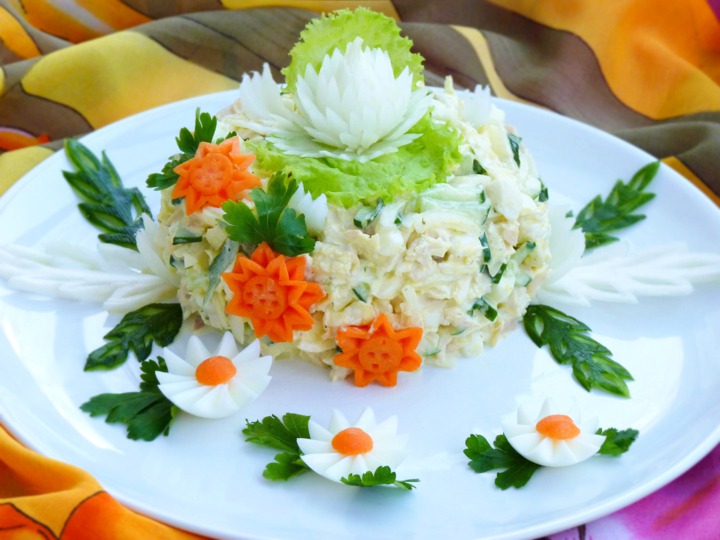 Ingridients
Ingridients
300 g.
1 шт.
4 шт.

cucumbers (fresh or pickled)

2 шт.
1 шт.
60 ml
Decoration
Preparation

1) Chop onion, pour with vinegar and water in proportion 1:1.

2) Dice or cut cabbage in strips. Dice chicken breast and add to cabbage. Cut cucumbers and add to chicken. Drain liquid from onion and combine all the ingredients, salt, pepper and dress with mayonnaise. Stir it.

3)Decorate salad as you wish. Make flowers from carrot, onion and eggs, leaves – from cucumber and lettuce.
734

14 March 2015, 14:43